Esh Group Eagles Newcastle start their BBL Championship season this coming Friday night with a home game tipping-off at 7:30pm at Sport Central against Cheshire Phoenix and for one of their 2018/19 roster, the day can't come fast enough.
Despite it being his 14th season as a professional, all of them spent in The BBL and his sixth consecutive season in Newcastle, veteran guard Drew Lasker is still as excited as ever about Friday's opening game as he lends his leadership qualities as one of Head Coach Fab Flournoy's trusty lieutenants.
"That's why I still play because I still get the butterflies, I still get the excitement as if it was 2005. I'm like a little kid waiting for Christmas the excitement builds and I can't wait to get started."
Lasker has missed the last three pre-season friendlies with a slight injury but it was more of a precaution than a concern and he's confirmed his fitness for the game as well as that of his team-mates.
"I'm back, I'm in full training our whole team is fit and as are all of the team. We're getting healthier and stronger and baring any late mishaps in training up to Friday and I'm good and ready to go."
That'll be sweet music to the ears of all Eagles fans as it also means Kai Williams who missed the same games as Lasker has also, so far, come through the training regime and will also be available to Flournoy and his coaching staff.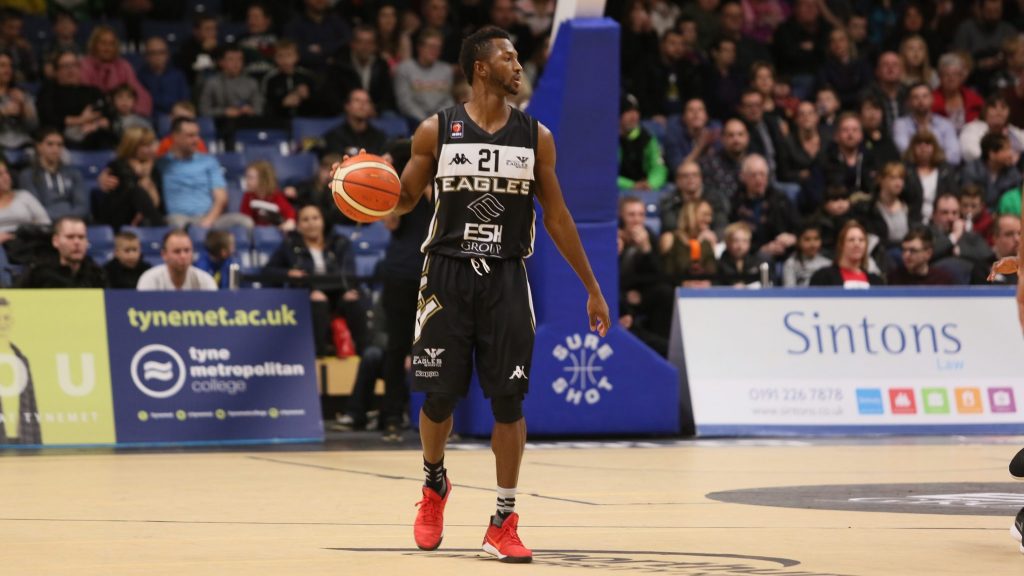 Pre-season with the two games and trip to Belgium and also games against Team USA Select and home and away clashes with fellow BBL outfit Sheffield Sharks has been hard but Lasker feels it was also beneficial.
"This has been the toughest pre-season of my entire career. There's been a lot of hard work put in behind the scenes and were expecting it to come to fruition. It's going to pay off one way or the other. Whether it's now or down the road it's going to pay off. We've put in a lot of work in this pre-season to be ready."
"The team kind of reminds me of the first team I played with in Newcastle in 2013. We relied heavily on our defence and used to win ugly. We had real defensive tenacity whilst over the last few years we've had some high-quality offensive talent and lead the league in scoring."
"I think this year we look like we're going back to our roots and it's about getting down and dirty defensively and I'm excited about that and getting back to what Fab's DNA is to be honest and taking it from there."
"Get down to Sport Central on Friday"
Cheshire are the first opponents as said and have a mix of players who have played in The BBL before as well as some athletic rookie professionals. Lasker knows they will test his team-mates in the opener.
"Cheshire is always a tough matchup because usually they have a small rotation and they have guys who are going to play a lot of minutes and don't have the pressure of being pulled out the game so they can work themselves in to games and shoot themselves into rhythm."
"You have to make sure you're on your 'p's and q's' going in to this. We'll do our due diligence via the scouting report and we'll be ready for him."
Which lead to a final thought and message from Lasker to the loyal and faithful Eagles fanbase.
"I would say to everyone in the North East get down to Sport Central on Friday and check out your 2018/19 Newcastle Eagles. We have the best fans in the country and we rely heavily on them to make our home venue intimidating. So, get yourself down and be a part of it and help us get off to a winning start."
NEXT BBL HOME GAME