Welcome to the Active Ageing Page
The aim of the Active Ageing Officer role at Newcastle Eagles Community Foundation is to provide the opportunity for social interaction and physical activity for all people aged 55 and above regardless of ability.  The program is designed to enable you to take part in a wide variety of experiences and see which work for you.  Whether this be working up a sweat in Walking Basketball or having a gentle game of Table Tennis and a cuppa at Table Sports Tuesday, we believe there will be something for you.
Neil Curry is our Active Ageing Officer and has a wealth of knowledge within sports development and increasing physical activity through his roles initially in local football and cricket clubs through to sport development roles within Newcastle City Council and Gateshead Council. During these roles Neil has ran events for all ages and abilities, with recent projects including Boccia Leagues and tournaments alongside regular walking sports programs.
As listed below you will see that we have a range of sessions available and we can guarantee a warm, friendly welcome every time you attend the Eagles Community Arena.
These sessions will take place both at our new Eagles Community Arena just off Scotswood Road as well as out in other community locations.
Come in for a coffee at in the Eagle Eats Cafe and take a look around the home of the Eagles Community Foundation.
Active Ageing Sessions:
Our existing sessions are:
Walking Basketball (Monday 2nd March and 23rd March 2020 – 11 am – 12 noon) – £3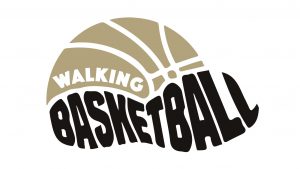 Just like the Eagles, just don't run.
Table Sport Tuesday (Every Tuesday in March 2020 – 10:30 – 12 noon) £2

Come along for a cuppa, a chat and some light activity.
Weekly Multi Sport (Wednesdays in Mar – 11 am to 12 noon) – £3
Come, try and enjoy a different sport each week including 4th – Boccia / Kurling / Adapted Bowls; 11th – Badminton; 18th – Netball; 25th – Tennis.  Enjoy a cuppa with new friends in our cafe afterwards
Boccia (Wednesdays Mar- 11th and 25th – 1.30 pm – 2.30 pm) £3
An adapted form of Bowls.  Easy to pick up in a friendly, encouraging atmosphere
Light Strength and Conditioning (Every Wednesday in March 2020 – 5.30 pm – 6.30 pm) £4
Gentle strength and conditioning exercises.  Ran in conjunction with Newcastle College with a certificate of participation on completion
If you want to take part or come along for a coffee we will be very happy to see you.
Further Details:
If there is a sport you want to do but it doesn't feature in our activities section, please get in touch using the details below: