Marc Steutel insists Seriös Group Newcastle Eagles have signed the 'quintessential point guard' in proven playmaker Jordan Johnson.
The former Caledonia favourite joins new faces Larry Austin Jr and Rickey McGill in a backcourt bursting with British basketball experience.
And Johnson's signing is further evidence that Newcastle bosses are building a roster with the strength in depth to compete at home and abroad.
A packed schedule of domestic fixtures and European North Basketball League (ENBL) games will require regular rotation of the Eagles' starting five.
And Johnson provides Steutel with another safe pair of hands as he returns from a breakout season in Germany's ProA.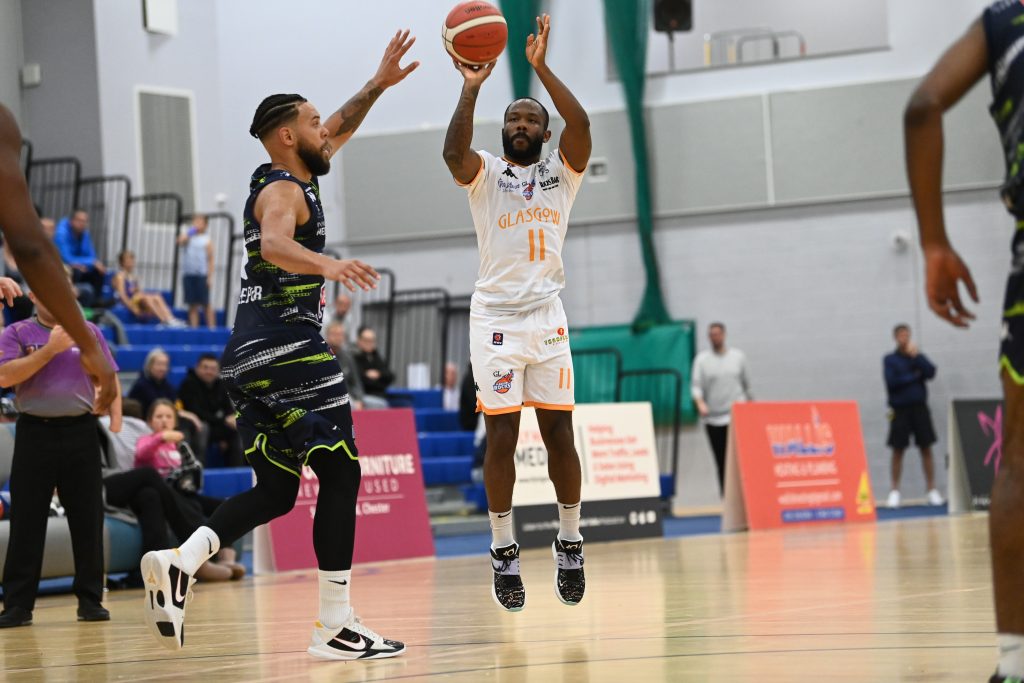 "I'm really, really excited about Jordan and what he can bring to the mix," said the Newcastle and Great Britain playcaller.
"He's proved himself in the league and was really dynamic during his time with Caledonia.
"Individually he competed at a really high level last year in ProA and he's somebody who's all about winning.
"He's really focused on being in a good situation, in a good environment and trying to be part of a group that's solely focused on winning."
Johnson inked a deal with the Gladiators ahead of the 2021-22 season and averaged 18 points and eight assists per game across 21 league fixtures.
But a return to Europe beckoned for the former G Leaguer following stints with Landstede Hammers and Sigal Prishtina.
And an in-demand Johnson joined German second tier side Rasta Vechta at the start of last season.
The 28-year-old made a mid-season switch to Vechta's ProA rivals Römerstrom Gladiators Trier where he averaged 15 points and three assists per game.
And Steutel was impressed with the 5'11" point guard's game management in one of Europe's toughest leagues.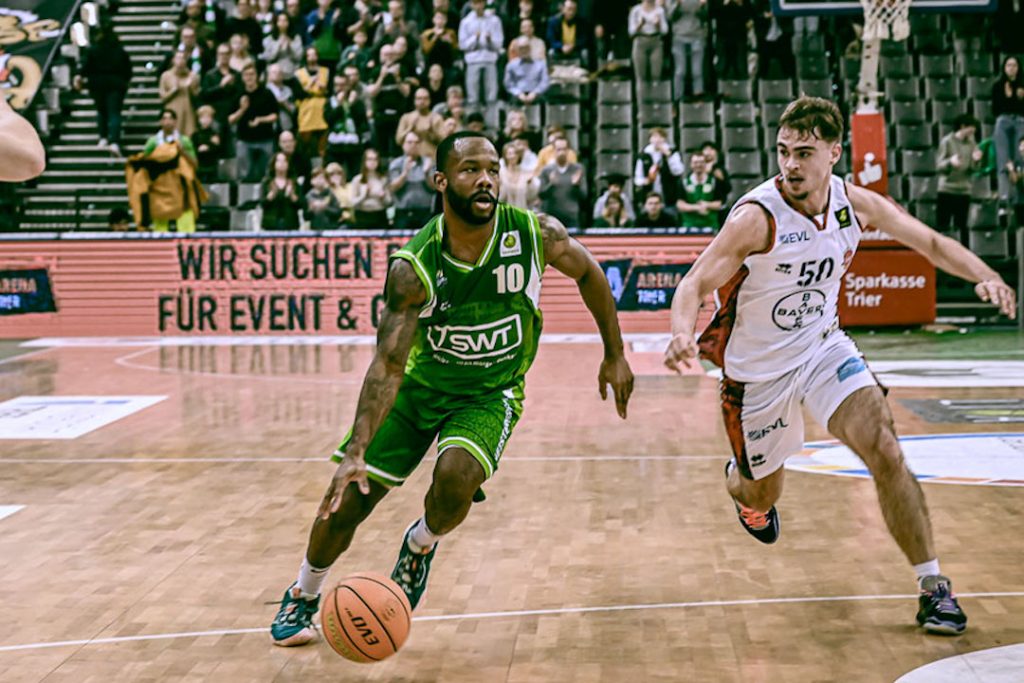 "I really enjoyed digging deep into Jordan's play," he added.
"He's really dynamic, really explosive and able to impact the game at high pace, playing high tempo basketball.
"But it's Jordan's management of the game that really impressed me.
"I love how he's able to manage different situations and I'd say he's the quintessential point guard.
"He's going to be a key part of a really dynamic roster — Jordan's impact at home and abroad will play a big part in what I'm trying to achieve here."
Steutel has completed some serious business before the end of July as he looks to shape a new-look team well in advance of September's big tip off.
And it's little wonder Newcastle's rivals are starting to look over their shoulders at a rapidly evolving Eagles roster stacked with talent and experience.
But the most successful club in the history of British basketball isn't done yet with further announcements expected before the end of the month.
Fixtures for the forthcoming British Basketball League tip-offs are expected to land in the coming weeks and season tickets for the new campaign are still available from the box office.