| Date | Time | League | Season |
| --- | --- | --- | --- |
| May 6, 2021 | 5:00 pm | BBL Play-Offs Quarter-Finals | 2020-21 |
Newcastle Eagles go into tonight's BBL Play-Off Quarter Final second leg leading the Sheffield Sharks by two points after a thrilling 79 – 77 victory on Tuesday night in the first leg at the Vertu Motors Arena.
Whilst the Eagles had "home" court advantage in that victory the second leg is taking place at the University of Worcester Arena due to the league organising the play-off series under the COVID protocols. It remains to be seen if the neutral venue will favour either side.
What is certain is that two points is hardly an advantage at all in what could be said is only half-time in the tie. The Eagles had led by as many as seventeen points in Tuesday's game before Sheffield mounted a fierce comeback. Does that give them momentum going into this game?
Eagles forward Justin Gordon who starred in the two-point win with twenty points, seven rebounds and four assists answered that question as he looked back on the first leg.
"It was a close game tough game. A game of basically two halves. We got the first game in the first half and they got the second in the second which means it's all to play for tonight. Just to be up going into the game is good."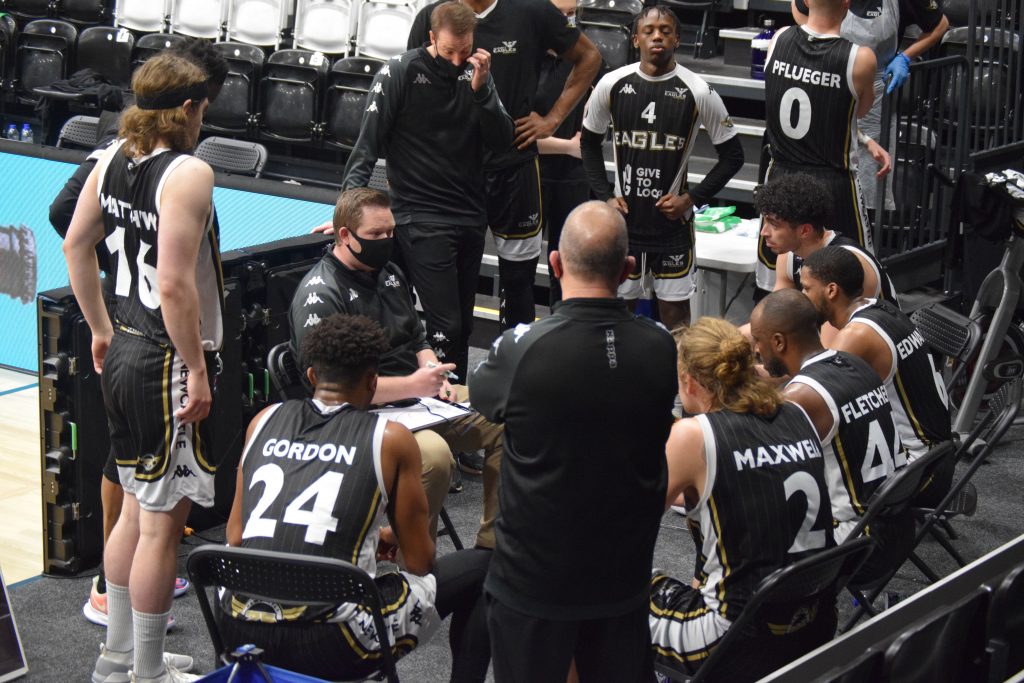 "We're a bit disappointed to be only up by two but things like that happen in the play-offs. You can't expect a team to go away and the things that we did to get that 17-point lead we just have to do more of tonight."
"I think in that fourth quarter our intensity and energy just dropped a bit plus we didn't make shots. The good side was that our defence didn't fold. We kept getting good looks on the offensive end but didn't convert and the only thing that kept us in the lead was our defence and that was a good sign for us."
The old saying about a win being better than a loss is easy to say and bring up but essentially it means that Gordon and his teammates must remain focused and sharp and in reality look to also win tonight's second leg.
"We're not worried about what they're coming at us with. We know what they do against us and other teams its basically just handling business as players and as a team collective. We've just got to do our job and come out there and play with high intensity and high energy and stay focused for 40 minutes.
Play-off basketball is certainly different as a two-legged tie means you can lose a game and still go through depending on the points difference. But with the Eagles only those two points up this one feels much more like a one-off game.
"I've been in this situation before two years ago and the mindset is pretty much the same. You have to be locked in and doing all the little things. This is when every minute, every second of the game becomes more intensified especially with an aggregate score. We just have to pay attention to those little details."
Gordon also doesn't feel that the home or away courts makes much difference to the tie as there are no fans in attendance.
"Not having any of our fans in the last game and not getting as much practice on the full court kind of neutralises the venues so it doesn't make much difference travelling away to a neutral venue. We've just got to go there and take care of business and we're confident we can do that."
The Eagles game in Worcester tips off at 5:00pm live on Sky Sports YouTube channel and if they were to be successful and get through to the semi-finals they will take place during the course of next week at Leicester Riders' Morningside Arena.