| Date | Time | League | Season |
| --- | --- | --- | --- |
| January 29, 2021 | 6:00 pm | Men's Regular Season | 2020-21 |
There are very few opportunities in the British Basketball League to rest on your laurels and bask in your success with games coming thick and fast. After their historic Cup Final win over London Lions, it's back to Championship action for Newcastle Eagles tonight.
They take on Bristol Flyers at the Eagles Community Arena in a game that tips-off at 6:00pm. This is the second time the Flyers have landed in Newcastle this season. Last month Newcastle saw off the visitors 72 – 64 in the Cup Quarter-Final on their way to their Final victory.
The teams will actually face each other twice in five days as the Eagles fly down to Bristol on Tuesday night to take on the Flyers in the 1st round of the BBL Trophy as the look to retain the crown they won last season back in March 2020.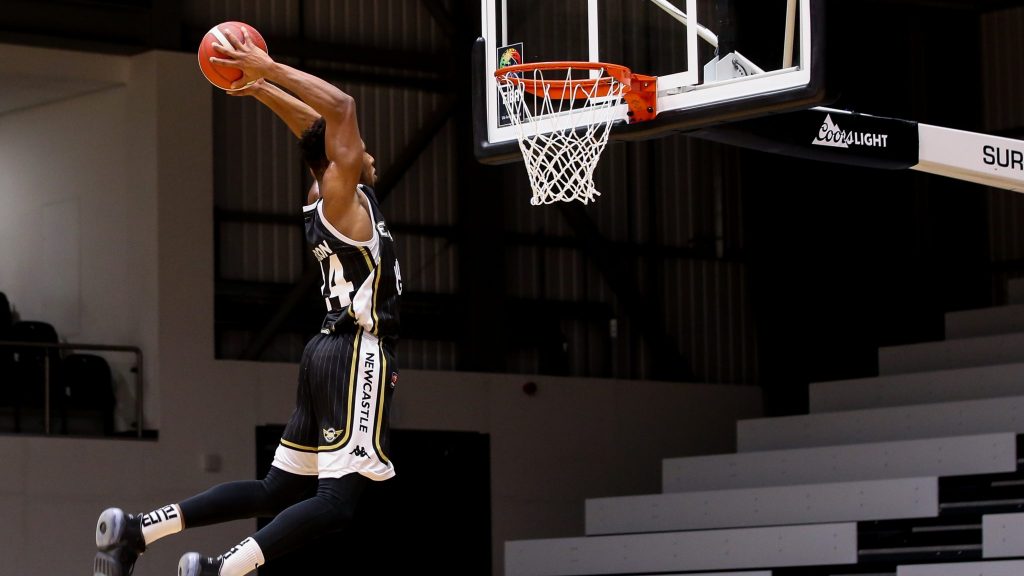 However, both teams will put that game to the back of their minds as they both need Championship points for different reasons. Newcastle to keep pace at the top of the BBL and Bristol to launch a play-off challenge.
MVP of the Cup Final was Eagles USA Forward Justin Gordon with a superb display that saw him net 17 points and pull down a massive 15 rebounds. The likeable and athletic American gave his thoughts on the Final before turning attention to the Flyers challenge.
"It felt great on Sunday. This is the first Championship of my career and it's definitely great to get that under my belt and celebrate a great win with the team."
Gordon admitted the MVP award took him by surprise.
Watch Justin Gordon lift the golden Molten basketball as BBL Cup Final 2021 MVP:
"It was crazy. I was getting ready to start congratulating Fletch (Rahmon Fletcher). I'd turned around and said to him 'good game bro' great job' and then Darius (Defoe) was looking at me and saying 'yea, good game bro.'"
"Then when they called out the 15 rebounds I was like 'ok, then' as it's kind of dawned on me and then everyone just started hyping me up and it was a great moment. It's definitely the highlight of my career so far for sure."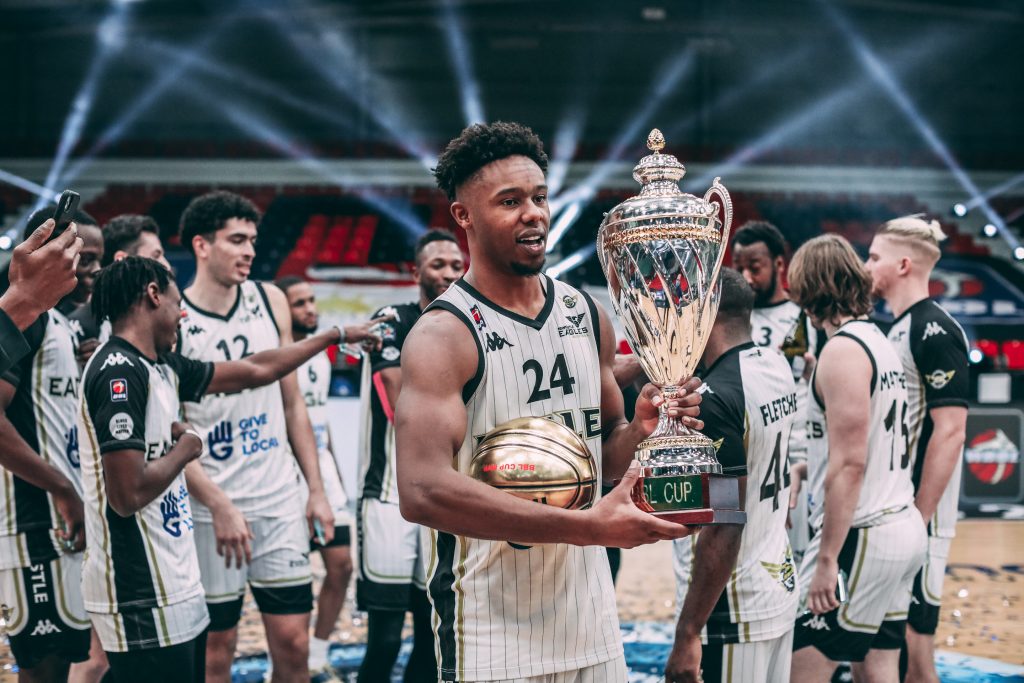 "I hope there are many more things are on their way but it's definitely good to perform on a big stage in a big game and to get that recognition on top of that felt great."
Gordon knows though that his teammates and he have to put the memory of that Final behind them and make sure they are ready for the challenge of Bristol tonight.
"It's going to be a tough game. Bristol is a real physical team that like to pound the ball in the paint. We've just got be ready for that, be sharp mentally and execute our game plan and do what we need to do to get another win."
"We've had a good week of practice and having that win on Sunday and coming in on the back of that everyone was really happy to see each other. But we knew we had a game to prepare for and get focused as it's a pretty quick turnaround between games."
"We're always pretty confident going into games but after getting a great team win like we did on Sunday it just adds to it. Especially when we've had to battle back from a deficit like we did. We all still believe we have things we can work on and I feel that I left some things out there on the table."
"So, we know there's always room to improve. I'm really looking forward to the game and playing at home. We've had so many away games it'll be nice to get back out on our home court and play."