If this was, as has been widely predicted, the final act of Newcastle Eagles' remarkable season then what a way to sign off.
Emerging from the ever-present shadow of coronavirus, to lighten the mood in these darkest of times, six heroes in black took one last stand against all odds.
With the final buzzer due to sound on professional basketball in the UK later this week, fans were treated to one of the most exhilarating finals in living memory.
And after successfully negotiating the late withdrawal of three key players and an intense period of overtime, interim head coach Ian MacLeod's warrior-like roster triumphed in the face of unparalleled adversity.
Channelling Churchillian spirit, the most successful team in British basketball history displayed remarkable courage and resilience to lift a 25th major title.
But enormous credit must go to Team Solent Kestrels as the Division One champions played a key role in ensuring a controversial final met its critics head on.
This wildly fluctuating clash was too close to call until the dying seconds of overtime.
But when Darius Defoe hauled down a trademark rebound with a fraction of a second remaining it was finally time for MacLeod's men to celebrate.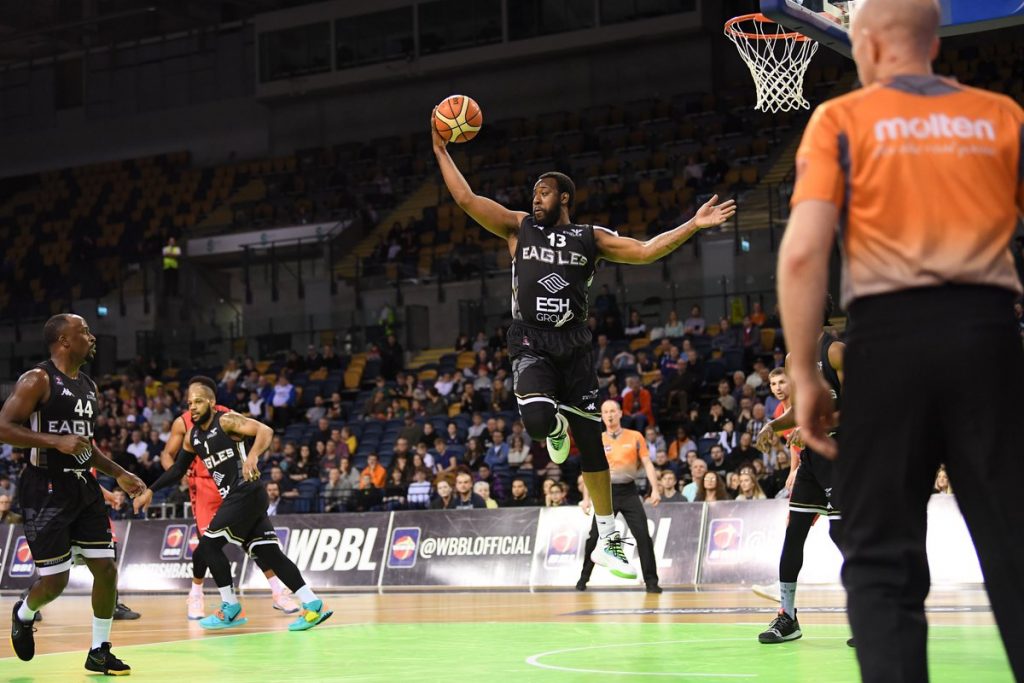 How fitting that Newcastle's longest serving player had the ball in his hands when the final whistle sounded.
After a stellar 17-year stint with the Eagles, Defoe became the most decorated player in BBL Trophy history.
And at the age of 35, the fan favourite's 43 minutes on court was just one of the eye-watering stats to emerge from this most engaging of finals.
Rahmon Fletcher led all scorers with 29 points while Defoe chipped in with 23 points and 11 rebounds.
CJ Gettys returned from injury to bag an immense double double of 21 points and 17 rebounds – falling three assists short of a first triple double in Trophy final history.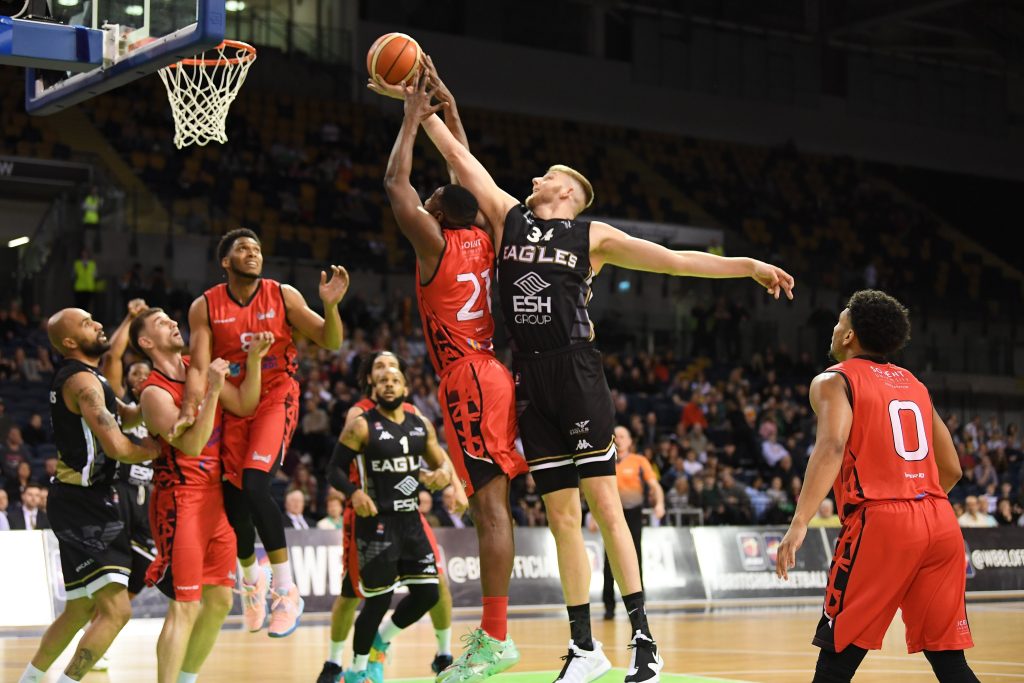 And veteran Drew Lasker was back on court for the first time in seven weeks to anchor a sensational seventh Trophy win in front of 500 noisy Newcastle fans.
The Eagles had been rocked by the sudden departure of three key players just hours before the team bus was due to depart for Glasgow on Saturday morning.
But if Mike Morsell, Nick Schlitzer and Sade Aded Hussein felt they were better off back home then the remainder of MacLeod's men stayed true to the cause.
Rallied by BBL veterans Fletcher and Lasker, the majority of Newcastle's roster chose to play their part in an historic victory.
And it was the former who lit up a free-flowing first half against a Kestrels' side installed as 4/5 favourites to lift the Trophy just two hours before tip-off.
Fletcher has indicated he will fly home before the end of the week but this was unfinished business for the BBL's two-time league MVP.
The evergreen guard's 19 points in the opening 20 minutes included three huge triples.
And Fletcher was in no mood to sign off for the season with anything less than a stellar display on another showpiece occasion.
Following the final buzzer Gettys headed straight from the Emirates Arena to Glasgow International Airport to board his own flight back to the US.
But the centre has worked tirelessly for the last three weeks to play himself into Trophy final contention.
And like Fletcher, Gettys was determined to put his coronavirus fears on the backburner for the 40 minutes that would define his brief but brilliant Eagles career.
Without the experienced Kai Williams (a family illness preventing the forward from travelling north of the border) and the injured Eddie Matthew, coach MacLeod settled on an energy-sapping six-man rotation.
But sensible game management kept the Eagles in contention on an afternoon that would truly test the tactical mettle of Newcastle's rookie playcaller.
MacLeod's men led by 12 with 10 minutes to play but a 10-0 Solent run at the start of the fourth period set up a grandstand finish.
The Kestrels forced overtime with four seconds on the clock but the Eagles' super six somehow found the strength and focus to bring home the win.
And now attention turns towards what many feel will be an incredibly tough future for a sport set to end its season two months early.