Ben Mockford is confident Marc Steutel can build a top three team on Tyneside after the shooting guard signed for Newcastle Eagles.
The experienced international admitted the chance to hook up again with Great Britain's assistant coach played a big part in his close-season switch to the Vertu Motors Arena.
And Mockford — who knows Steutel's style, ethos and quality inside out — believes there's no better man to helm Newcastle's much-needed reboot.
"Marc's involvement was a big factor when I was approached by the club," explained the 32-year-old.
"We've built a strong relationship over the years through the national team and I believe we can bring that same dynamic to the Eagles.
"I have a huge amount of respect for Marc as a coach and as a person and I know he trusts me as a player when it comes to doing what's needed to help the team win games.
"His approach, leadership, honesty and knowledge of the game sets him apart. I know we will be as prepared as we can be every time we step on to the floor."
Crowd pleaser Mockford joins the Eagles following eye-catching spells with Lyonso Basket from France's NM1 league and Cheshire Phoenix and Bristol Flyers in the BBL.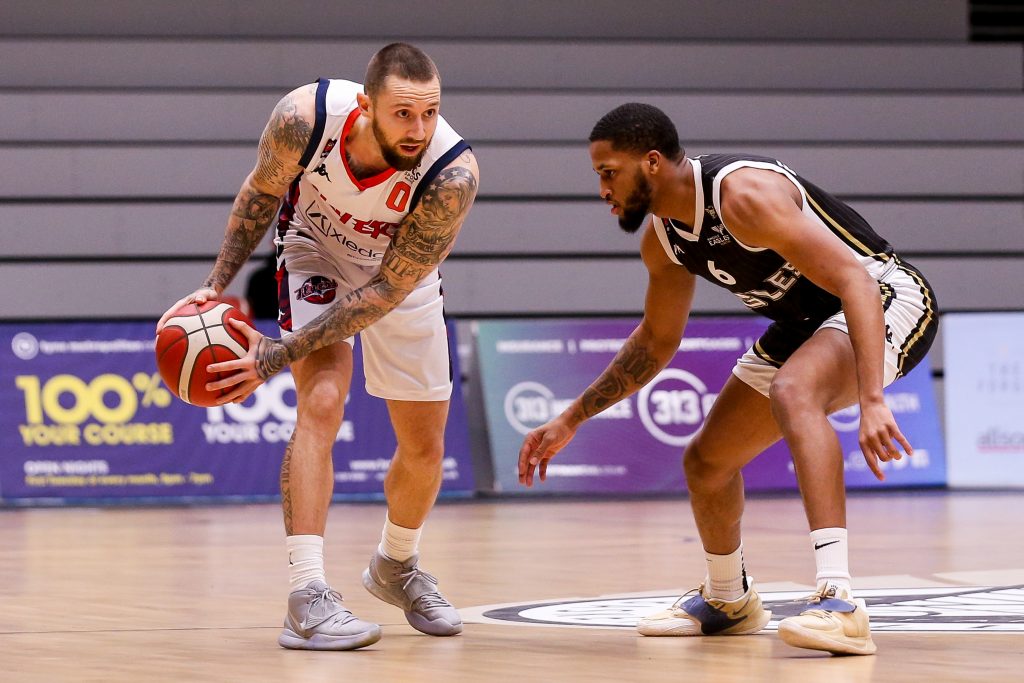 And the 6ft 2in star can't wait to make Newcastle his permanent home following successful trips to Tyneside with the national team.
"When you think of the BBL and the history of the league then, in my opinion, the Newcastle Eagles are right there at the top.
"The club is run very well, they have the best fan base in the league and it's one of the best places to play — if not the best.
"Add Marc into the mix and becoming an Eagle was a relatively easy decision for me.
"There's no reason why we shouldn't be a top three team this season.
"It won't be easy but I'm confident in Marc's abilities as a coach. He can lead us to where we need to be."
Mockford averaged eight points per game across 16 BBL Championship fixtures last season after rejoining Cheshire.
But Newcastle fans might know him best for his all-action displays in a GB jersey under then acting head coach Steutel.
And the Eagles faithful will be hoping Mockford slots in seamlessly to a new team as he makes the Vertu Motors Arena his permanent home.
"I just want to help Newcastle in any way I can," he added.
"I intend to bring my experience to the team and to get the Eagles back to winning ways.
"Roles always change throughout the season but I'm ready for whatever role I need to play to help this fantastic club win games."
Mockford's first appearance as an Eagle at the Vertu Motors Arena is expected to be against Latvia on August 28 as Great Britain's World Cup campaign gathers pace.
And the former Palma star could miss a chunk of pre-season on Tyneside if, as expected, he is selected to represent his country at Eurobasket 2022 next month.
But Steutel knows Mockford is an experienced and reliable campaigner quite capable of slotting into his new Newcastle role at short notice.
And a guard with several seasons of European basketball under his belt looks like a smart acquisition by a coach charged with returning Newcastle to the BBL's top table.
"I'm absolutely delighted to welcome Ben to Newcastle", added head coach Steutel.
"Ben's proven ability and experience will be invaluable to our team this year, but maybe more importantly, it's his approach that will be significant.
"Ben is the epitome of toughness as a player and displays a resilience that's infectious with his teammates. This coupled with his elite shooting ability will be a huge asset for us.
"I have truly loved working with him on the national team and we are both excited about his role in helping our team and programme establish ourselves as a winning organisation next season."
Tickets for GB's World Cup Qualifier are selling fast and can be purchased now on the Newcastle Eagles Box Office where 2022-23 BBL season tickets are also available.