Well, it was a very, very, very long trip back and a very quiet one too. I would hope and imagine a lot of reflection went on in those comfy leather seats as we blasted back up the highways and byways of this green and pleasant land to our own beds.
Yesterday was a surprise. No other word for it although you may come up with a few of your own. On paper it should have been an easier game than Bristol but, one thing we've learned over many years in The BBL is Plymouth is Plymouth and anything can happen down there.
Did you know that Plymouth now hold the longest current winning streak over The Eagles as that was their second consecutive win over us? Strange stat that one but one we certainly wish we could have avoided.
Now, what's said in the locker room stays in the locker room, that's our team mantra and always has been no matter what the personnel and personally it's one that is correct, and we should always maintain.
No washing our laundry in public, good or bad. But, suffice to say there was a bit of a stunned silence around the guys and one of real shock and surprise. Words were said, and we will analyse and dissect the video this week. It wasn't pretty, and it wasn't nice, but we move on.
Of course, it didn't help that Kai dropped out at the last minute. He was named in the starting five and just didn't feel right in the warm-up and regardless of wanting and needing the win, you must look at the bigger picture.
So, Terry was called up to the starting five which I think is fair to say disrupted him and the team and changed the whole dynamic and planning that we'd been through. And we had planned, believe you me. A video session as late as 12:15 pm was held.
But, as they say, the best laid plans…
Even more galling when you consider in Denmark's overtime win over Armenia there was only one Dane that didn't get on the court and play a single second. Yup, you guessed it, Wor Zarko. Oh, how we could have done with him on Sunday.
A little-known fact and it's a fact not an excuse was that Jaysean's week had been disrupted by a bout of tonsillitis and he was far from 100% fit over the weekend. But, he gave it his best shot but anyone watching could clearly see he was way off his normal pace.
Saah was as good as we could have expected in both games, but I felt, not sure if the coaching staff would agree, that our interior play at both ends of the floor was where we were lacking and contributed to the disappointing loss.
Fab did what he could. Probably shouldn't have played on Sunday but thought it would be best to try and help on the court as well as off it. It didn't work out and again you could clearly see his absence recently left him far from his best.
Never mind, the keyboard warriors have now had their day, we're back at home and we're ready for bounce back. Zarko flies home tomorrow and all the guys will re-assemble and start preparing for The Rocks on Friday. Another crucial game but then, aren't they all?
One thing I want to offer is my congratulations to Drew, Darius and Kai for making it to the next England camp. Speaking to them over the weekend they had clearly enjoyed the experience of the first one and all spoke of the level of intensity and quality surrounding it.
Are we worried if all three make the final 12? Of course, we are but also, we'd also be in the wrong to deny them such a wonderful opportunity to play international ball at such a prestigious and important level. We wish them well going forward.
As for Zarko? Well, I'm sure he's delighted with the Danish win but perhaps less so that he didn't get to play. Let's just hope should he be called away again then he's used, and we don't get to miss him and wonder why he needed to go.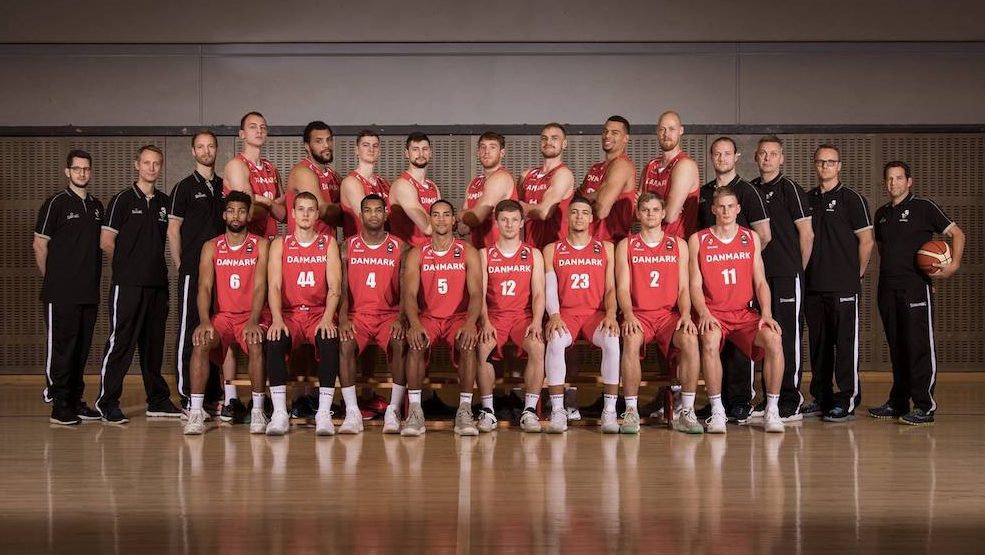 Perhaps that's a bit controversial of me, I don't know? But, I love The Eagles as you all know and just want all our guys to be available as often as they can be as we aim to make this another historic season in our being.
Speaking of historic, this certainly is going to be one of the biggest weeks in the history of the franchise and a very proud one for all of us and in particular those that have been around for a long time.
I guess that you can all guess why and that your guesses will probably be right but, I haven't been given permission to officially announce anything, so I won't although as I repeat and hope that I don't get wrong for doing so, it's going to be very historic.
So, what else? I'll leave you with a situation that was funny at the time and perhaps puts a few things in to perspective. Despondent yes, but even after a loss you still must eat. So, it was off to The Sizzling China takeaway for most us.
An extremely hard-worked mature Lady behind the counter was met by all kinds of orders and accents which crossed swords with her own broken Chinese/English phraseology. It made for a couple of light hearted moments.
You had to give your name after ordering so the right order could be served to the right person. Up stepped Jure and when asked for his name calmly and confidently said "George", followed by Saah who merely said "S".
Well, it made me chuckle anyway and I have now decided that Jure will be George from now on and do you know what, it kinda suits him!
Off for a cup of tea and a biscuit now and to spend some time with the wife. Reflections indeed are part and parcel of life as are how you deal with adversities. Rest assured that Plymouth won't be forgotten but it will be filed, and we move on to bigger things, I think!