Esh Group Eagles Newcastle have swooped to sign their second Williams in a week – after confirming experienced forward Jamal is returning to Tyneside this season.
The nine-year BBL veteran is back in black after a broken arm cut short his first campaign under player-coach Fabulous Flournoy.
And Newcastle's player-coach was keen to tie down the versatile Canadian guard/forward just days after inking a deal for namesake Kyle.
"When we brought Jamal in last season we were always looking to the future," said Flournoy.
"He impressed everyone with his professionalism and basketball IQ and losing him towards the end of the season really hurt us.
"Once we knew he'd recovered, which we expected, it was not a hard decision to bring him back for this season."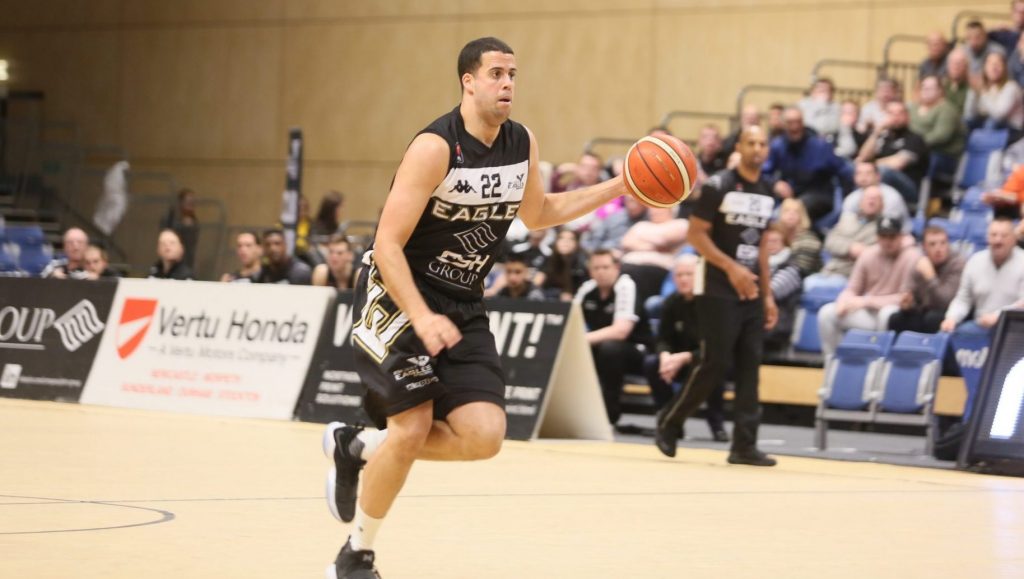 Williams will benefit from a full pre-season with the Eagles after first joining the franchise in November 2017.
And he is on course to be fully match fit by the time Newcastle tip off the new BBL season next month.
"I can't wait to get back to the Toon," said Williams. "I am very grateful and excited for another season with Newcastle.
"Being healthy for the start of the season is a big thing for me. My arm is 100% after my break at the end of last season so I'm starting on a level playing field.
"Just like every season I have high expectations for myself and our team and it's going to be a real honour being part of the first team to play in the new Eagles Community Arena.
"That's going to be so exciting for everyone. In the famous words of Ricky Bobby – 'if you're not first, you're last!'."
Williams averaged 7.4 points and 4.4 rebounds per game in 23 matches for the Eagles.
But what impressed Flournoy most was an ability to adapt quickly and learn a new system – with the Canadian/UK passport holder's numbers doubling during his final 11 games.
Williams joins namesake Kyle, two-time league MVP Rahmon Fletcher and veteran forward Darius Defoe as the fourth signing of an increasingly busy summer.
More signings are due to be announced soon as the Eagles build-up to pre-season and the first BBL Championship game against Cheshire Phoenix on September 21 at Sport Central.
NEXT BBL HOME GAME
Season tickets are still available with huge savings on tickets and many more benefits – find out more and how you can pick your seat and purchase online.