| Date | Time | League | Season |
| --- | --- | --- | --- |
| January 30, 2021 | 1:00 pm | Women's Regular Season | 2020-21 |
Abby Lowe can become the ace in the Eagles' pack following her best effort yet in a Newcastle vest.
That's the verdict of playcaller Chris Bunten ahead of this weekend's rearranged trip to Essex Rebels.
Lowe played all 45 minutes in last weekend's thrilling overtime win at Oaklands Wolves and landed a spot in the WBBL's All Star Five.
But Bunten admitted one of the league's most unpredictable talents still drives him crazy in practice.
"All of us agreed this week that Abby was the difference against the Wolves," said Newcastle's head coach.
"She has so much potential and such a wide skillset and that was the game where everything came together.
"Abby can be a very frustrating player in practice in terms of her decision making and she often drives me mad as a coach!
"But I know what she's capable of and I have 100% faith in her. Maybe she needed that Oaklands performance to prove to herself what a key player she can be for us."
Essex boasted two players in the league's latest All Star Five team of the week with Carla Bieg Salazar and Lucrezia Costa impressing in an overtime win against Nottingham Wildcats.
The European duo combined for 42 points and 29 rebounds and Bunten expects the toughest of challenges against a revamped Rebels.
"I really respect coach Tom Sadler and it looks like he's put together a committed and talented team this season," he added.
"Essex played three games in seven days earlier this month and finished off that run with a big overtime win against Nottingham.
"That takes some doing and I'm very impressed by what they've got going on down there.
"Of course they've got some big scorers and we know we'll have to play some strong transition defence.
"With all due respect to Oaklands I'm expecting a tougher test than last weekend. It will be a step up for us but with the addition of Deborah [Rodrígues-Pérez] I'm excited about what my team looks like right now."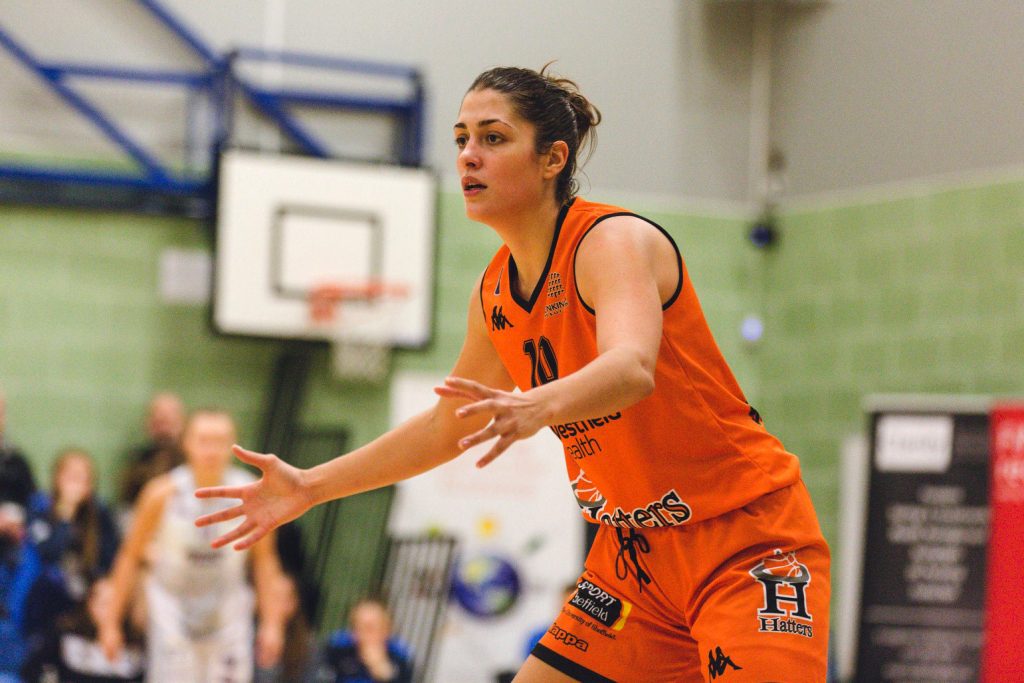 Newcastle faced last Saturday's test at the Wolves with just seven players and looking to snap a four-game losing streak.
Winning in overtime revealed a fighting spirit at the heart of a team hit hard by injuries and departures this season.
And Bunten added: "That's what we're all about. It was a huge win — not just in terms of picking up two points but in terms of boosting our confidence and togetherness."
Newcastle are still weeks away from welcoming back co-captain Rachael Bland as the popular Wearsider continues to recover from an ankle injury.
This afternoon's WBBL Championship clash tips off at 1pm with the action streamed live via the Rebels' YouTube channel.