| Date | Time | League | Season |
| --- | --- | --- | --- |
| December 3, 2020 | 7:30 pm | Men's Championship | 2020-21 |
Newcastle Eagles must tame London Lions in tonight's league opener if the men in black are to consider themselves genuine title contenders.
That's the verdict of Drew Lasker as the multi-tasking Texan prepares to juggle his new role as Sky Sports pundit with that of impact player off the Newcastle bench.
Back-to-back fixtures at the Eagles Community Area usher in a new era for the BBL as UK hoops finally returns to satellite television.
And Lasker insists he'll be ready to launch into the Lions after casting a critical eye over Sheffield's clash against Cheshire Phoenix.
"Everybody knows that the Lions are expected to win it all this year given the depth of their roster and the talent they've brought in," said the veteran guard.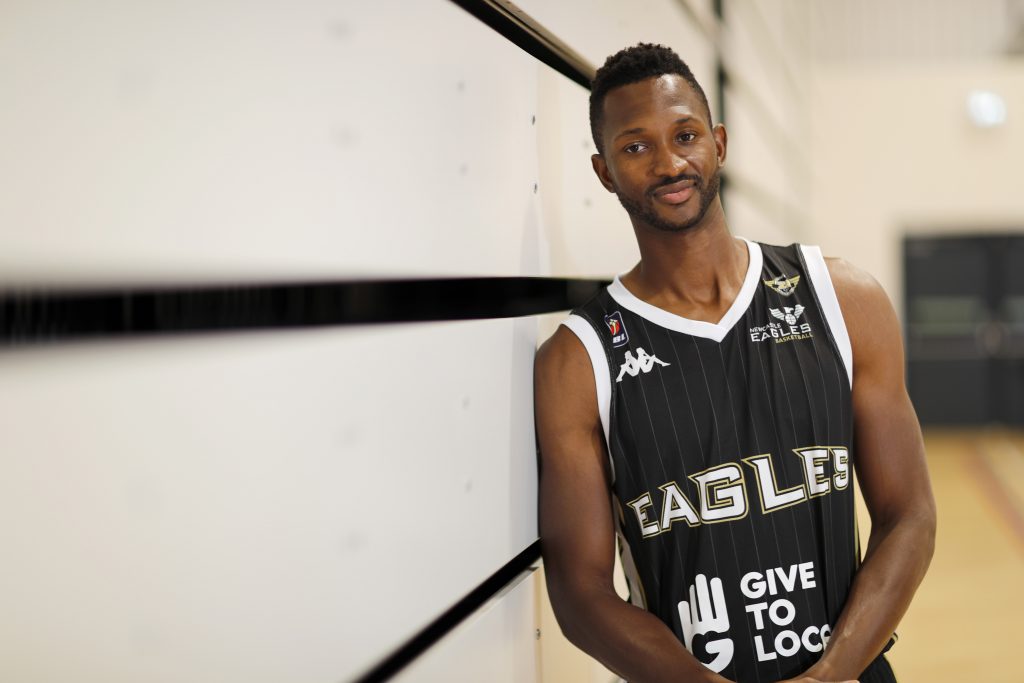 "But that's why we play the game because there's so much more to competitive sport than pre-season predictions.
"The last time we played London they showed that they're starting to click as a team and of course they can be very dangerous.
"From our point of view we have to focus on what we do best and ensure we get better every day.
"If we're on top form then we should be able to look London in the eye and compete with them.
"It's a great game for TV and I want both teams to be at their best. I think we can grab the win.
"And if we want to be title contenders then a game like this at home is a game we've got to win."
London thumped Newcastle last month to secure their place in the quarter-finals of the BBL Cup.
But an otherwise tight game was decided by the Lions' hot streak from three-point range and the hosts' inability to convert enough triples of their own.
Tied at 1-1 for the season, Lasker believes both teams will be confident of edging tonight's live TV clash.
And Newcastle are boosted by the return of GB international Rex Pflueger after the dual national US star missed successive games in an Eagles vest.
"Rex has already proved to be a great addition to the squad," added Lasker. "He's the ultimate glue guy.
"He doesn't demand a lot of the ball and his focus is doing as much as he can for the team.
"He keeps us together and keeps us ticking over. We need guys like Rex if we're going to compete this season.
"His return has the potential to send Louis Sayers back to the bench and that makes us much deeper again.
"I was delighted to see Rex make his debut for GB. That's an opportunity he had to take and everyone involved with the Eagles was right behind his selection."
Lasker will be on screen from 4.30pm as he contributes to Sky's pre-game coverage of Sharks versus Phoenix.
But he will join his Newcastle team-mates once the half-time show is a wrap.
"It works out perfectly," he added. "Half-time in the first game will be around 6pm and that's when I'd normally arrive at the ECA to start preparing for the Lions.
"It doesn't alter anything apart from I need to remember to turn up at the ECA early!
"If I'd been offered this gig 10 years ago I probably would have turned it down as it might have seemed too much to handle all at once.
"But these days I'm a married man with a family, a business and a professional basketball contract!
"I've learnt how to compartmentalise things and I'm comfortable I can add the broadcasting into the mix."
To catch tonight's back-to-back BBL action tune into Sky Sports Arena and Main Event from 4:30pm.
The game will be free to watch on the new BBL Player for all registered users.