Rex Pflueger is 'excited' about the future of British basketball as the dual national Newcastle Eagles star prepares to take his international bow tonight.
And ahead of a mouthwatering EuroBasket qualifier against France, acting head coach Marc Steutel revealed his latest call-up was always destined to wear a Great Britain vest.
Pflueger, whose late mother was born in England, has been tipped to make the final 12 to face the world's sixth best side this weekend.
And he said: "I'm enjoying my first experience with the GB team even with all the COVID restrictions.
"There are a lot of good players here and the coaching has me excited about the future of British basketball.
"It's an honour to play for my mom's homeland. It really makes me happy knowing that she is smiling down from above with love."
Steutel has been keeping tabs on Pflueger for some time and jumped at the chance to call up Newcastle's close-season signing.
"Rex has been on the GB radar for some time now," he explained.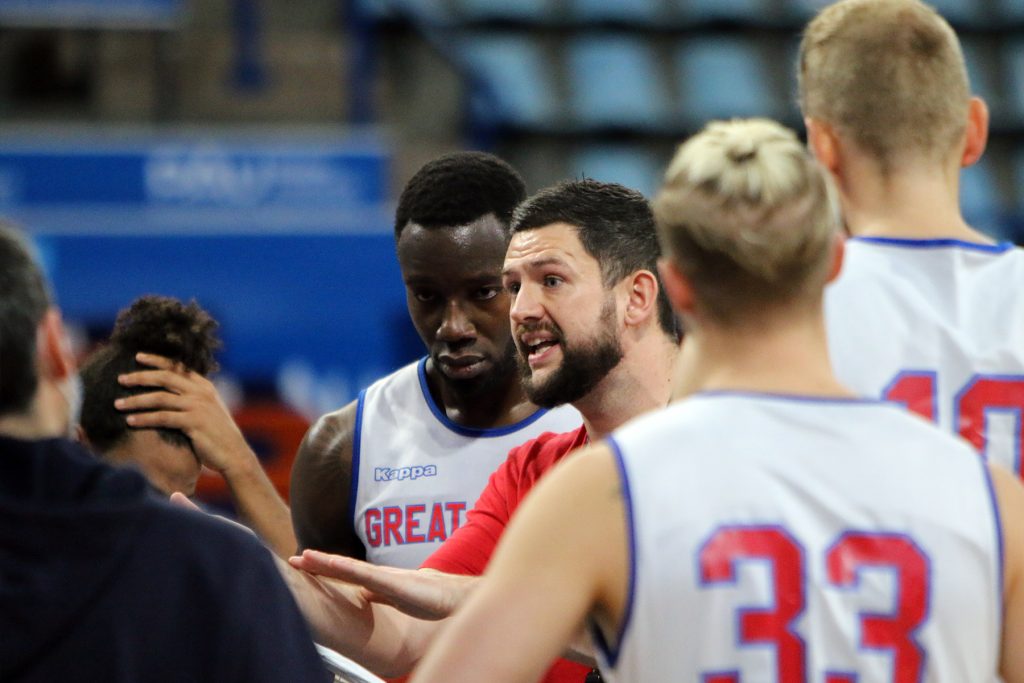 "He was identified by former head coach Joe Prunty and has been in contention for a number of years.
"Rex has been on our database for a long time and we watched his college career at Notre Dame very closely.
"He's been in contention for a senior call-up since then. Nate [Reinking, GB head coach] was Joe's assistant so Rex's is a name he's very familiar with.
"When he signed for Newcastle in the summer everyone involved with GB was delighted.
"Rex has had a great start to the BBL season and we're expecting him to be fully recovered from the facial injury he suffered against Sheffield Sharks earlier this month."
Pflueger was part of the 14-man squad that flew out to Pau on Monday ahead of joining FIBA's COVID-secure French bubble.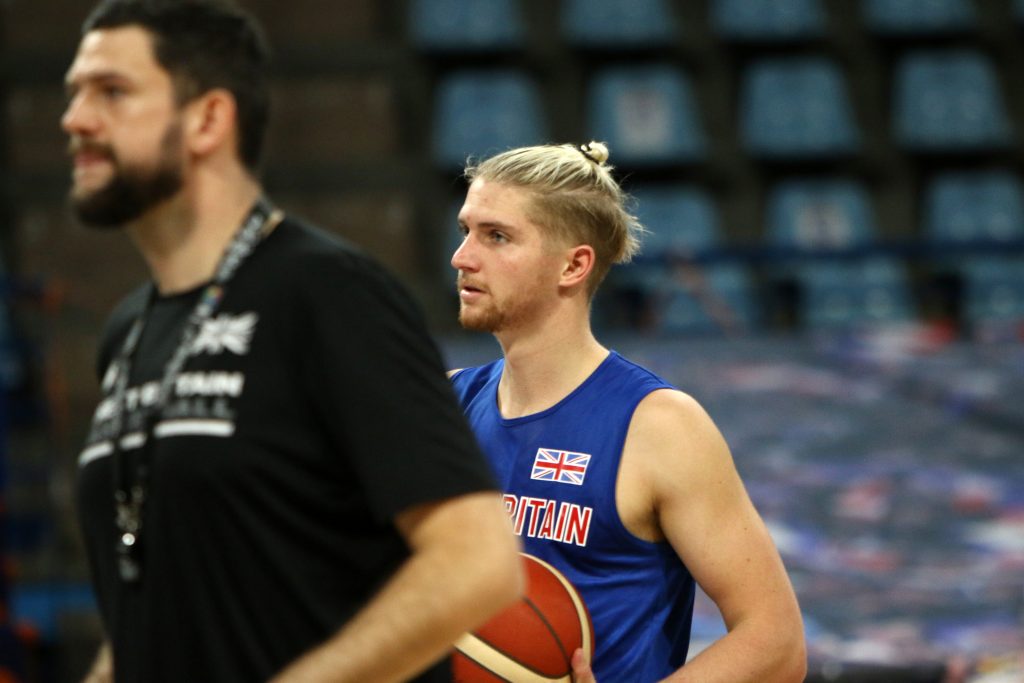 And after impressing in practice this week sources suggest the Eagles favourite — who missed last Friday's BBL Cup defeat against London — has done enough to make the final 12 to face France.
GB threw their EuroBasket group wide open with a memorable win against heavyweights Germany at the Eagles Community Arena earlier this year.
Watch highlights of GB vs Germany at the ECA:
But France are ranked sixth in the world and are hot favourites to take the points on home soil.
"Trying to prepare for the sixth best team in the world is far from easy," added Steutel, who works full-time as a Higher Education Curriculum Leader at Newcastle College.
"But these are the games that you want to be involved in as a player and a coach. We want to be taking on France and competing at this level year in, year out.
"Our goal is to qualify for Eurobasket and everyone knows that's a tough ask. But we want to prove that we belong at that level and that means competing with the best in Europe.
"We want to be in the mix in 2022 but to do that we have to compete with France, Germany (ranked 18th in the world) and Montenegro (ranked 26th in the world).
"We're the lowest ranked team in the group and the clear underdogs but we go into this weekend on the same 1-1 record as everyone else.
Steutel, who takes charge of his second Eurobasket qualifying window in the absence of US-based head coach Reinking, takes on Montenegro on Sunday.
And he added: "We do have that underdog tag and I suppose we also have an underdog attitude. But I don't want that to define us.
"I want to compete with the bigger nations and it's about continuing our development. I want us to build on the hard work that we put in during the previous window and to make the country proud.
"We will have to earn our place at EuroBasket the hard way. But I'm confident we can do it."
To follow Pflueger and Steutel in action against France tonight and Montenegro on Sunday tune in to FIBA's YouTube channel. Both matches tip off at 5pm UK time.