| | | | | | | |
| --- | --- | --- | --- | --- | --- | --- |
| Eagles | 23 | 24 | 14 | 18 | 79 | Loss |
| London Lions | 27 | 20 | 22 | 30 | 99 | Win |
A 20-point defeat? It's not all bad news.
British basketball is £4m better off this week after the sport finally received its share of the government's COVID-19 emergency fund.
Clubs across the country are looking forward to a brighter financial future following months of fear and uncertainty.
And Thursday's confirmation of a much-needed cash injection, coupled with the return of the BBL to Sky Sports next month, appears to signal a long-awaited change in fortune for UK hoops.
But you simply can't put a price on what it means to have fans inside venues like the Eagles Community Arena.
Watch highlights of Eagles vs London Lions:
And as Newcastle faced their first major setback of the new season, a full house might have been the sixth man the hosts were lacking during a lacklustre second half.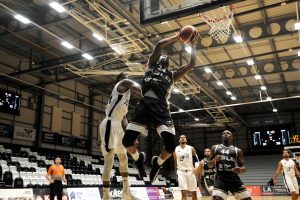 At least Ian MacLeod's men were spared the inevitable chorus of discontent that would have met a worrying final quarter capitulation.
And there was no barrage of boos after Newcastle folded under the pressure of a London side finally living up to its pre-season billing.
But it's likely the men in black would happily cop some flack if it meant a return to even a handful of fans looking down from the stands.
One player who would have escaped the post-match inquest is Europe-bound Rex Pflueger.
Although the former Notre Dame favourite will fly out to France on Monday with his Great Britain team-mates, the dual national American was left out of last night's clash as a precaution.
Floored just four minutes into Tuesday's Group 3 match with Sheffield, following a nasty blow to the face, the frustrated guard was forced to sit out a second game in four days.
But that meant a starting five spot for the lively Louis Sayers – a reward for a series of impactful appearances off the bench.
That the former Cheshire Phoenix man failed to break his duck in more than seven first quarter minutes was no reflection of another all-action display.
And it's little wonder MacLeod likes the look of his fast-paced, quick-thinking side with the canny Sayers pacing the wings.
But not for the first time in his Newcastle career it was the evergreen Rahmon Fletcher who threatened to steal the first half show.
Adding four second quarter dishes to his seven first quarter assists, the two-time BBL MVP was proving too hot to handle for a Lions side chasing a familiar shadow.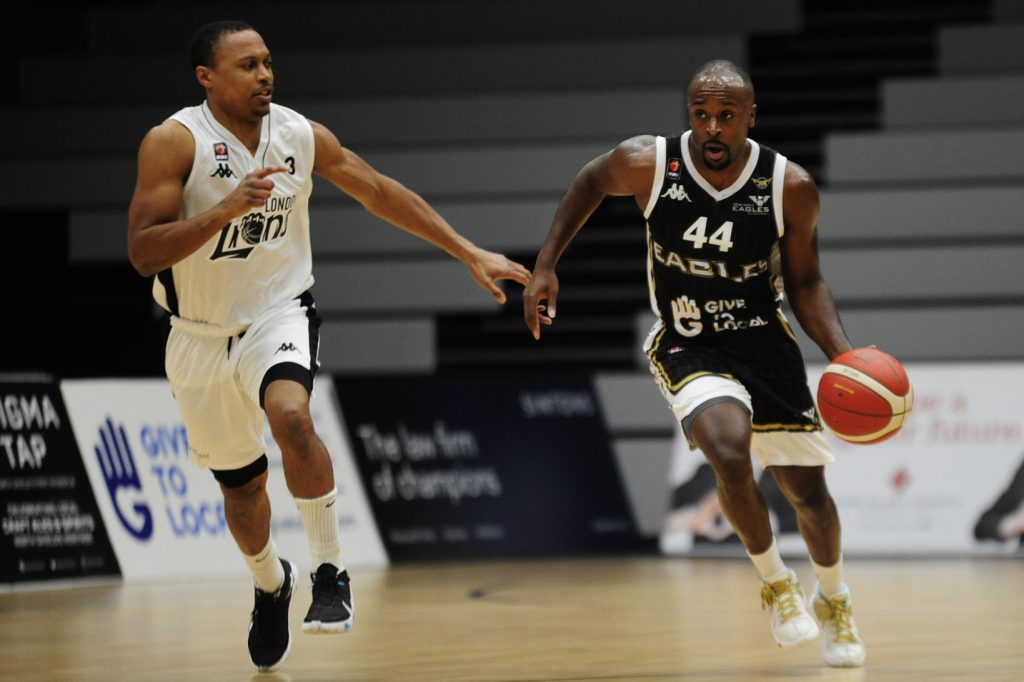 But elsewhere London looked every bit as exciting as the free-scoring side that took Newcastle to overtime at the Copperbox Arena earlier this month.
The addition of Orlando Parker less than 24 hours before tip added further strength to a powerful inside game.
And it took a second quarter intervention from the ageless Darius Defoe to prevent the Lions from taking total control in the paint.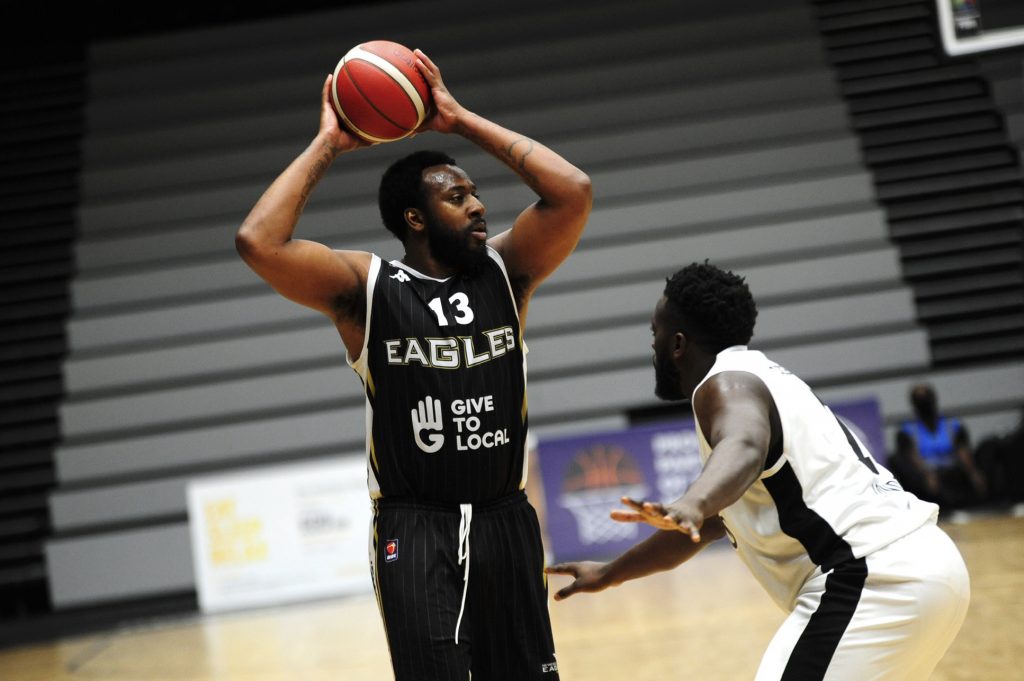 The Eagles' longest-serving player proved an unlikely thorn in the London defence as the clock ticked down to the half.
And if Lions resorted to a flurry of cheap fouls to stop Defoe in his tracks then it barely mattered – MacLeod's ever-dependable big man hitting six from seven from the charity stripe.
Locked at 47-47 at the half, another see-saw cup clash deserved top billing in front of 3,000 screaming Geordie fans.
That the biggest noise on the night came from London's Mr Moanivator – head coach Vince Macaulay – must have been tough to stomach for those living every first half minute of another BBL thriller via the official livestream.
But Lions' typically vocal playcaller had plenty to shout about when Justin Robinson opened up an eight-point lead with three third quarter minutes remaining.
And Newcastle had it all to do heading into the final quarter – Evan Maxwell denied a buzzer-beating dunk to reduce the deficit to six.
It wasn't to be for the hosts. London closed the door and won by 20 to ensure Group 3 will go down to the wire before Championship action returns next month.
And although an Eagles win against Sheffield Sharks next weekend will secure a Cup quarter-final, a team in transition has work to do.