| Date | Time | League | Season |
| --- | --- | --- | --- |
| December 28, 2021 | 7:30 pm | Men's Regular Season | 2021-22 |
Newcastle Eagles face a crucial BBL Championship match-up tonight at home in the Vertu Motors Arena against Cheshire Phoenix.
The Eagles come into the game on the back of two consecutive losses and are currently standing with a 50% record at 4 – 4.
A win tonight would take them to a winning record and give them a boost as they move into the second half of the BBL season looking to get amongst the teams at the top of the division. Their opponents Cheshire currently sit below Newcastle in the league with a 2 – 6 record.
These two teams have clashed twice already this season with Head Coach Ian MacLeod's side having taken victories in both games against their North West rivals. Completing a hat-trick of wins would be a real fillip for a Newcastle side that is having a very up and down season.
The Eagles newest recruit forward Brandon Peel though is in confident mood heading into the game after revealing that there was some real soul-searching within the camp after the loss at Leicester Riders 72 – 101 last time out.
"It was a tough loss but we're definitely looking to bounce back after that game. In the practices we had after Leicester and prior to the Christmas break, Coach really had us locked in on trying to run our offense more efficiently and tighten up on the defensive side for the Cheshire game."
"Every season has it's ups and downs and we need to look positively as we go into the next part of the season and hope that we've got the majority of our downs out of the way and look to be up for the rest of this season."
The last time these two sides met was down in Cheshire at the beginning of the month and what a classic that game was. It took three periods of overtime to separate the sides with Newcastle eventually prevailing 113 – 110. Peel is expecting another tough encounter between two well matched sides.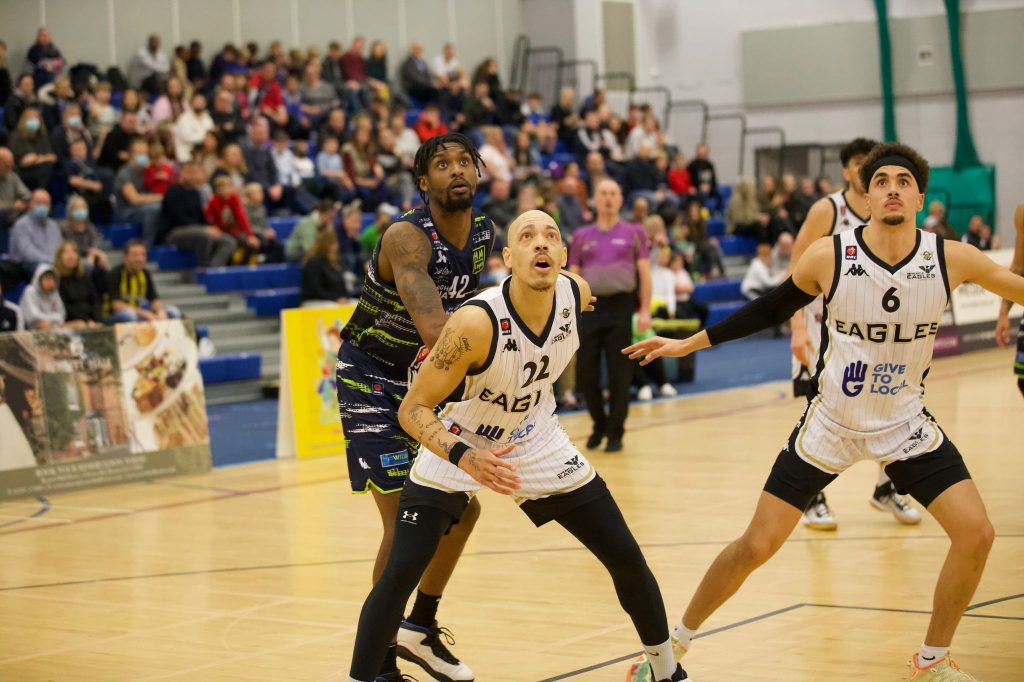 "It definitely will be a very tough game. They're going to remember what happened down in Cheshire and they'll be bringing their A-game to try and reverse that. But we're ready to bring our A-game as well. I'd be surprised if the game wasn't competitive and very close."
Peel himself feels there's much more to come from him as he grows into his role with his new team and gets used to his teammates.
"I'm settling in better with the team every day. I struggled a bit and was trying bit too hard and it meant I wasn't playing my best basketball. But I'm confident now going forward that I'm going to turn things around and do my best to contribute so we can start to get more wins."
"After the Leicester game we watched a lot of film after the Leicester game and looked at our mistakes and what we could have done and should have done better and that's what we've been concentrating on in practice. I think we will definitely come out a lot sharper against Cheshire."
The game which tips off at the Vertu Motors Arena at 7:30pm will be the last game for Newcastle in 2021 and they'll be hoping to celebrate the coming New Year with a crucial win.
It's set to be another sold-out game to round-off the year with only a final few tickets still available on the box office.