| | | | | | | | |
| --- | --- | --- | --- | --- | --- | --- | --- |
| Cheshire Phoenix | 23 | 23 | 17 | 18 | 29 | 110 | Loss |
| Eagles | 24 | 16 | 23 | 18 | 32 | 113 | Win |
WOW, just WOW.
In what must rank as one of the most memorable BBL Championship games in the history of both sides, the Newcastle Eagles came away with a memorable road win at Cheshire Phoenix last night.
Why was it so memorable? Because it took three five-minute periods of overtime to finally separate one of those games where neither side deserved to lose. It was 81 – 81 after four pulsating periods of basketball as both sides strained every sinew in their efforts to take the win.
Watch highlights of Eagles at Phoenix:
But the action was just getting started despite that amazing first forty minutes. Five minutes went past and Corey Johnson who had missed a free-throw at the end of regulation nailed a redemptive three-point basket to tie the first period of overtime 91 – 91.
More drama ensued. This time Wes Person Jr. thought he had won the game for the Eagles with four seconds left hitting a three-ball from the corner to put his side up by two. GB's Teddy Okereafor showed all his international experience and composure to net and take the game to a third additional period at 99 – 99.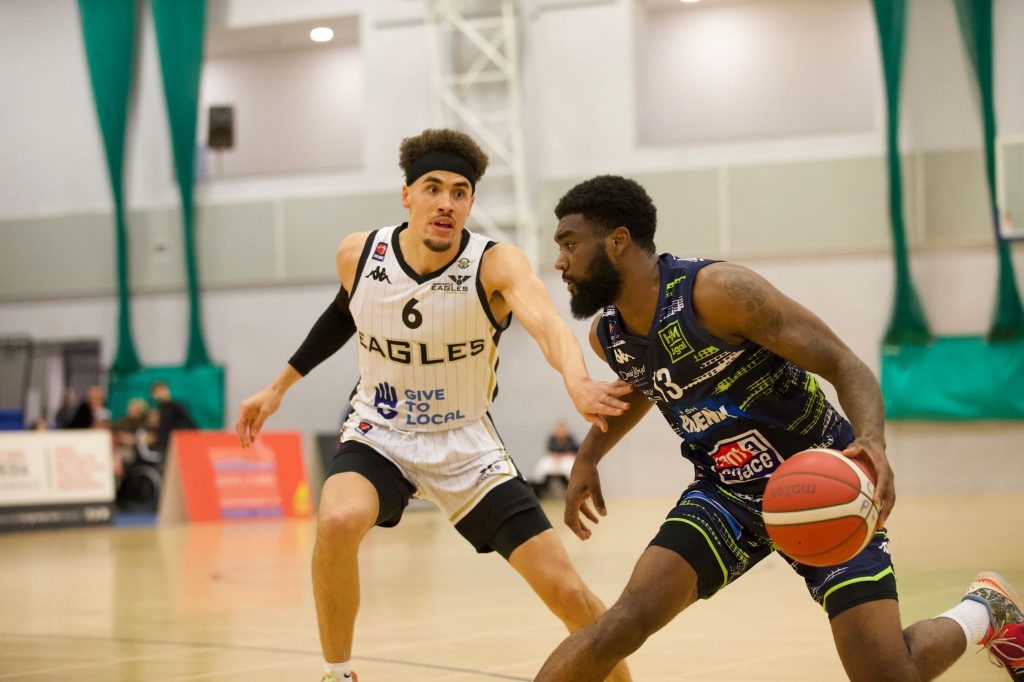 Finally, finally the Eagles prevailed in that final five exhilarating minutes. With both sides tiring visibly, Newcastle finally found the decisive offensive plays coupled with crucial defensive stops. Down one it was Duke Shelton that scored four in a row inside last minute to give the Eagles crucial gap.
Then when Phoenix missed again they had no option but to put Rahmon Fletcher on the line with the hope he would miss. The ice-cool Newcastle skipper did not miss though and his two final free-throws made it a five-point game that Cheshire could only cut to three as the final buzzer sounded.
It completed an amazing double-winning weekend for Head Coach Ian MacLeod's men. Both he and Fletcher had talked about needing a validation win last night to back-up the superb win on Friday night over London at the Vertu Motors Arena.
It is highly doubtful that either would have thought that validation would have come in such an amazingly dramatic fashion. That it did is testament to an Eagles roster that somehow dredged up every extra ounce of effort needed to finally get the job done.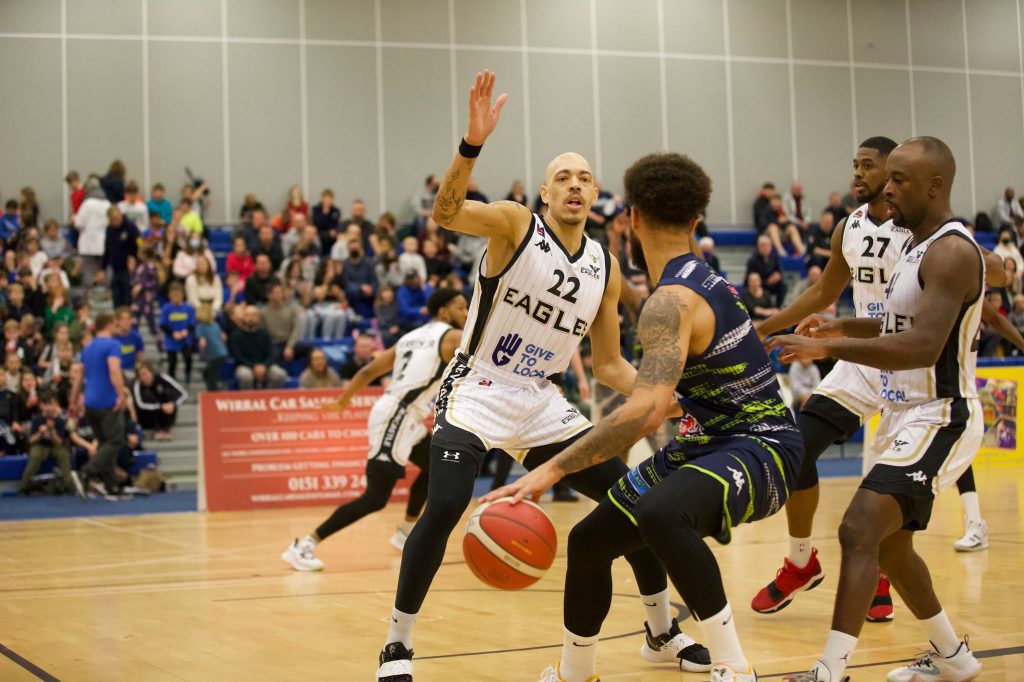 Credit though to Cheshire who were never out of the game and pushed Newcastle every step of the way. They must have thought on more than one occasion that they had just done enough as they led for large parts of the game and at one time in the third period by double-digits.
Newcastle though never went away and in that third period came all the way back to actually take a lead at one stage. Cheshire again led by seven as the fourth and normally final quarter ran down but once again Newcastle hit back with a run to tie the game.
From then on until the fifty-fifth minute of the game it was anybody's to win and it was Newcastle who celebrated finally as they edged through to complete an unbelievable night's entertainment with a huge victory.
Points scorers only tell half the story. For the home side Mike Ocherobia had 17 rebounds to go with his game-high 24 points. Okereafor added 11 rebounds to his points tally and Larry Austin Jr 10 assists and 7 steals to his double-figure contribution.
For Newcastle Shelton added 16 rebounds to his team-high points tally. Then there's the remarkable Fletcher who after 17 assists against London added 13 more last night and somehow also found the energy to play over 51 minutes.
It was a remarkable night for all involved in the pulsating game that was a credit to British Basketball and one that will remain long in the memory for anyone that saw it.