| | | | | | | |
| --- | --- | --- | --- | --- | --- | --- |
| Eagles | 22 | 27 | 15 | 22 | 86 | Win |
| Worcester Wolves | 26 | 20 | 18 | 16 | 80 | Loss |
Ian Macleod has revealed Fabulous Flournoy's fingerprints are all over a coaching career two decades in the making.
The new man at the helm of Newcastle Eagles guided the hosts to an 86-80 win against Worcester Wolves in his first game as interim head coach.
And Macleod paid tribute to his predecessor's overriding influence – and Flournoy's willingness to pass on his vast experience.
"From a personal point of view it's been an incredible ride for me for as long as Fab's been in Newcastle," said Macleod.
"His influence has directly affected me more than people might think. This is my seventh year as part of the BBL set-up but from the age of 16 I've benefitted from Fab being in and around what I've been doing basketball-wise.
"He has fingerprinted my basketball journey from day one but of course even more so in the last few years when I've been working alongside him on a daily basis.
"That relationship has grown and developed. His teaching and the opportunities that he's afforded me have been invaluable.
"Due to his role as a player-coach – and let's not forget he's been playing for as long as he's been coaching – I've been fortunate to get more opportunities than most assistants in my position.
"Had I been working alongside a traditional head coach then there's no way I would have been handed the same amount of responsibility or presented with the same number of opportunities."
Newcastle were boosted by another body heading into the Wolves clash, following the arrival of ex-Towson Tiger Mike Morsell 24 hours before tip-off.
And the mobile swingman made an instant impression with key plays at both ends of the court.
Macleod opted not to risk Sade Aded Hussein after the French forward injured his knee in the opening seven minutes of Tuesday's pre-season loss to the touring USA Select side.
But veteran big man Darius Defoe made light of his team-mate's enforced absence to dominate in the paint on the way to 16 first half points.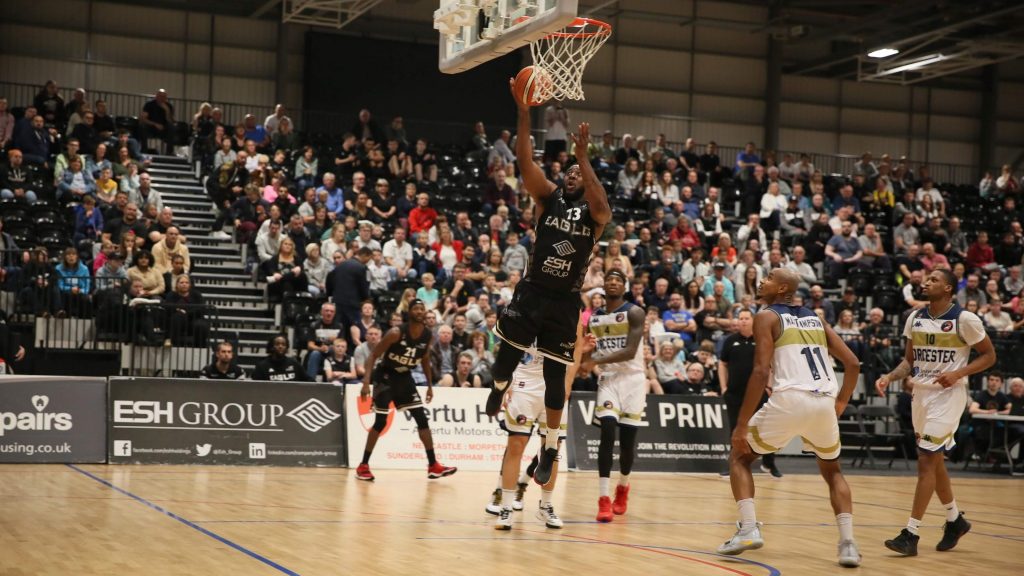 The Eagles led 49-46 heading into the third quarter but the two BBL rivals were tied at 64 apiece heading into the final period as an absorbing friendly gathered pace.
Morsell and Defoe went on to combine for 43 points as the former made a striking impression on his Newcastle debut. And Macleod's men were good value for a six-point victory at the end of a momentous week for British basketball's most successful franchise.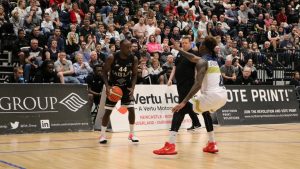 The Eagles' playcaller must now turn his attention towards next weekend's pre-season double header against the Sheffield Sharks.
But the 36-year-old admitted he'll be keeping one eye on Flournoy's Toronto Raptors adventure after his former boss bagged a dream NBA contract.
"I'm so excited for Fab," added Macleod. "He's put everything he has into Newcastle Eagles and I defy anyone to say that he doesn't deserve his chance with the Raptors.
"The big thing with Fab is that he's an incredibly loyal person and in the world of sport, where coaches and players flit from one place to the next every few years, that quality is bound to be coveted by other clubs and owners.
"I can see the appeal of bringing Fab into your organisation and I'm sure he's had many good offers in the past – long before the Toronto opportunity came along.
"If you're an owner – or a head coach in the case of Nick Nurse – why wouldn't you want someone like Fab in your camp?"