Darius Defoe is determined to put a summer of serious soul searching behind him and right the wrongs of a frustrating season for Newcastle Eagles.
The fan favourite is one of just three returning players as a revamped roster looks to put the men in black back where they belong – at the BBL summit.
And Defoe revealed he endured a painful close-season as he wrestled with exactly what went wrong for Newcastle towards the end of an unforgiving campaign.
"It has been on my mind all summer and it's been hard to shake off the memory of what was, by our standards, a poor season," he admitted.
"Nobody likes losing and that's not what Newcastle Eagles is all about. It never has been.
"It's been a tough summer for me – dwelling on what went wrong and how we can put it right.
"For another franchise last season might have been a good one. For us it simply wasn't good enough.
"We want to be at the top of the table"
"We want to be at the top of the table and the main team – nothing less.
"Looking at the group of players Fab has brought in I'm confident we can get back to where we want to be.
"It won't be easy but it never is. We've lost two top quality players in Scott Martin and Rahmon Fletcher and any team would find it difficult to replace those guys.
"But I have every confidence in our recruitment and I like the look of the new team."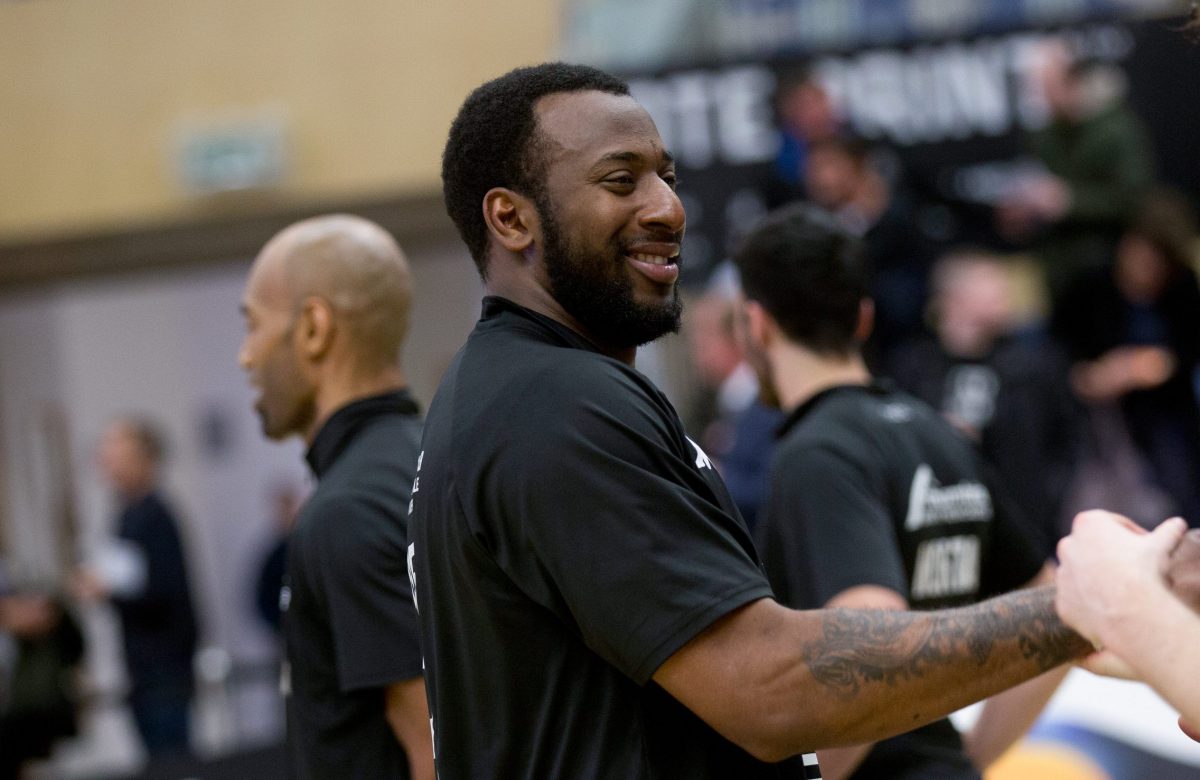 Flournoy's decision to rip up his Eagles blueprint and begin again has led to a sense of nervous anticipation heading into the new campaign.
But many fans felt the time was right to overhaul a squad that failed to contend with the weight of expectation during the latter stages of last season.
And Friday's pre-season clash against a Team USA select side at Sport Central (7.30pm tip) will provide an early snapshot of just how far a new-look Newcastle might go.
"There are seven new guys and that's a very unusual situation for us to be in," added Defoe.
"In the past we've made one or two key changes and kept things pretty consistent on court.
"This time it's me Fab [Flournoy] and Drew [Lasker] plus a bunch of new guys.
"In a way it's exciting and it feels like a fresh challenge.
"As one of the returning guys it's my duty to make sure the new players settle in on and off the court but that's nothing new.
"The sooner we gel off the court the sooner we'll click on it so the three of us are working hard to make sure the new guys know their way around."
Defoe is redoubling his efforts to understand what makes his team-mates tick after admitting a slew of new names initially caught him off guard.
"I was away on holiday – in London and Turkey – when Fab was signing the new players so I missed everything," he added.
"I arrived back in Newcastle wondering who my new team mates would be and where they'd come from.
"We haven't been together long but there's already a good balance.
"We're at that stage where we're all trying to work out what the other guys can and can't do and where our strengths lie as a team.
"It's a learning process but I'm really enjoying testing myself in a what feels like a brand new environment."
Tickets tonight's first MKM Building Supplies Pre-Season game and the remaining two next week are still on sale:
MKM BUILDING SUPPLIES PRE-SEASON FIXTURES:
Newcastle Eagles

128 - 78

USA Select

Sport Central

Pre-Season

Newcastle Eagles

110 - 77

Caledonia Gladiators

Benfield Centre for Sporting Excellence

Pre-Season

Newcastle Eagles

117 - 67

Team Northumbria

Benfield Centre for Sporting Excellence

Pre-Season
SINGLE GAME TICKETS:
Tickets are just £8 per game (reduced to £7 for 2017/18 season ticket holders).
THREE GAME OFFER TICKETS:
You can get a special offer ticket to all three games for just £20 (reduced to £18 for 2017/18 season ticket holders).
Tickets for all games are available to buy online or by calling our box office on 0191 2453880. Season ticket holders please call to take advantage of your discount. We recommend booking as soon as possible as numbers at both our pre-season venues are limited.
SaveSave