Marc Steutel believes Seriös Group Newcastle Eagles have bagged a born leader after Malcolm Delpeche committed his future to the men in black.
The 27-year-old dual national starred for surprise package Bristol last season after the resurgent Flyers sealed a BBL-best third-placed finish.
And Delpeche saved his best for last after averaging 14 points and eight rebounds during an eye-catching playoff run finally ended by Leicester Riders.
"I'm delighted that Malcolm has decided to come and join us," said Steutel, announcing the first name on his 2023-24 roster.
"He's the type of player who can help us to compete and help us to build a team that we can be proud of — a team that plays like an Eagles team.
"Malcolm is going to be a massive force for next season and I'm sure Newcastle fans will be excited to see him play at the Vertu Motors Arena."
Delpeche's dual national status made the in-form 27-year-old one of this summer's most sought after targets.
And Steutel fought off stiff competition from home and abroad to secure the services of the 6'9" Delaware-born player.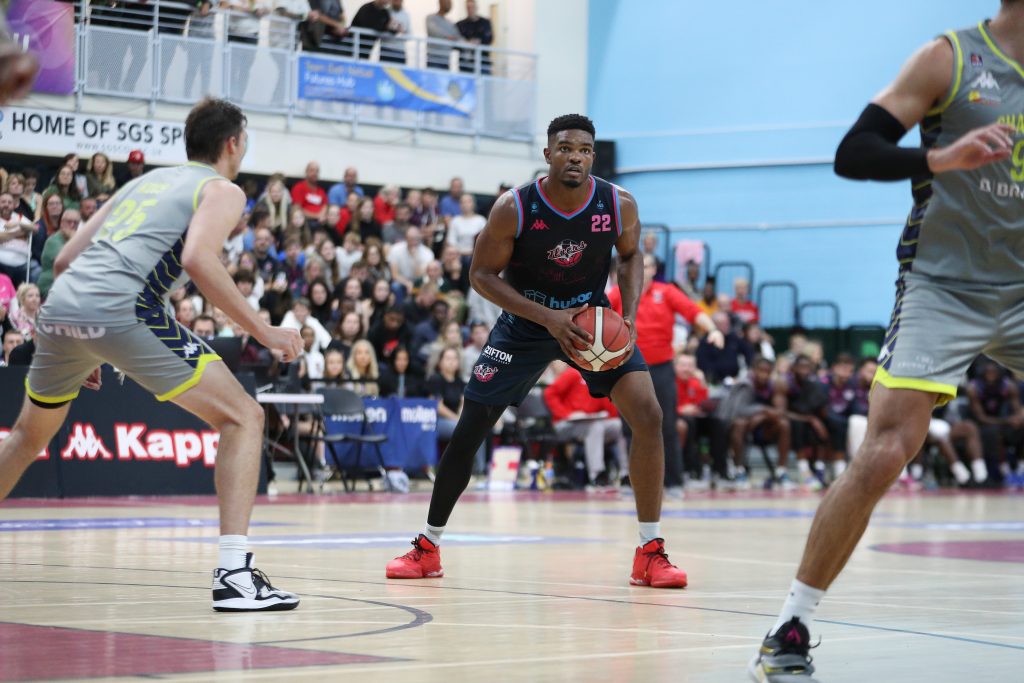 Delpeche played three of the last four seasons in a Flyers jersey and enjoyed a successful stint in Germany during the 2020-21 campaign.
"Malcolm has impressed me so much throughout his time in the BBL," added Stuetel, who sees the versatile centre and forward as a key addition to his European Northern Basketball League (ENBL)-bound roster.
"But last season, in particular, he showed a real maturity in his game.
"Malcolm showed great leadership and his ability to be a defensive anchor and lead the defence — coupled with his basketball IQ — made him a key pick.
"I love the way that he plays up tempo and the way that he rebounds the basketball.
"Malcolm is someone who we really wanted to see at the Eagles.
"It's definitely going to better seeing him in Newcastle colours rather than any other club's jersey next season!"
Delpeche averaged 10 points and seven boards across 31 BBL Championship games during the 2022-23 campaign.
Bristol surged towards a 22-9 league record after confounding pre-season predictions.
And Delpeche emerged as one of the most talked about players of the year as he clocked up an average of 29 minutes a night for the fast-paced Flyers.
One of head coach Steutel's priorities during the close-season is to build a dynamic roster around a core of proven BBL players.
And Delpeche fits the bill as Newcastle prepare to battle for honours at home and abroad for the first time in the Eagles era.