Brandon Peel has warned his former club to prepare for history repeating itself when Newcastle Eagles host London on Friday.
The men in black confounded their critics and raised their game on the way to a highlight win against the Lions last month.
But Peel and co. face the capital's big spenders on the back of four straight losses and without key men Louis Sayers and Daniel Johnson-Thompson.
"We know London will head up here looking for revenge," said a pumped-up Peel.
"We should expect their best and expect them to be better than last time.
"But our performance against the Lions last time out was the benchmark for this team and proved what we're capable of.
"London brought out the best in us and I'm expecting the same again.
"Last time out we executed on offence and we were physical on defence.
"If we do that again then we'll be fine."
London were caught cold at the Vertu Motors Arena less than six weeks ago as a red hot Rahmon Fletcher ran riot.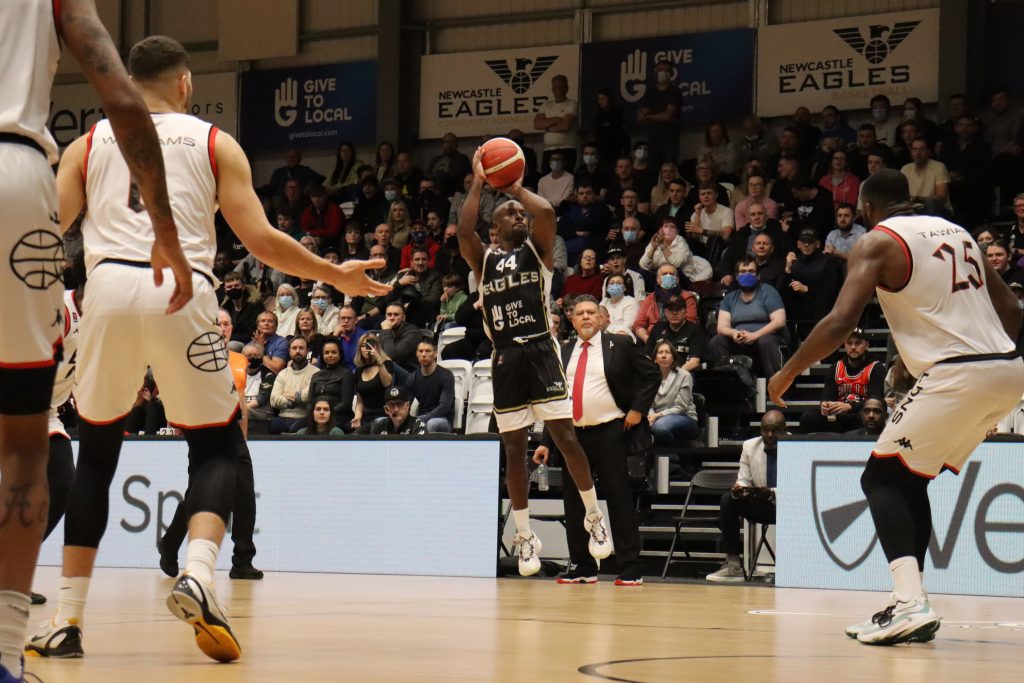 And 48 hours later Newcastle looked like they'd finally turned the corner on the back of a gritty triple overtime victory at Cheshire Phoenix.
But four defeats on the bounce since that winning weekend have led fans to question whether those standout displays were a frustrating false dawn.
Peel suggested not.
"Newcastle Eagles is a franchise that's all about winning silverware and that mentality hasn't changed," he said.
"This is the start of our BBL Trophy campaign and it's the next opportunity to win a title.
"Victory against London last month was a step in the right direction and a win this weekend would represent more progress.
"The Lions look more together and more talented this season and we'll have our work cut out again. But we're playing for the same result."
Newcastle will need to contain dangermen Isaiah Reese — who fouled out on his previous trip to Tyneside — and Dirk Williams if history is to repeat itself.
But Peel admitted London's weapons extend across the court with the Lions' size and strength a serious concern.
"Keeping Isaiah and Dirk from scoring is one thing," he added. "We've also got to ensure that their bigs don't out-muscle us.
"We did a great job on Kylor Kelley last time out and we have to be locked in again in the paint."
Peel knows Fletcher's impact will be pivotal after the two-time league MVP added 17 assists and four rebounds to his game-high 25 points the last time the two teams met.
And the former Lion isn't surprised that London playcaller Vince Macaulay is one of the Newcastle skipper's biggest fans.
"I think every coach in the league would like Fletch running the court," added Peel.
"After playing against him I've really enjoyed my time playing alongside him.
"Fletch is a great leader and knows what it takes to get the job done.
"I can see why every coach wants to work with him and why every player wants to be his team-mate."
With Sayers sidelined until March and Johnson-Thompson out for the season, Newcastle head coach Ian MacLeod hasn't ruled out recruiting mid-term reinforcements.
But 12 days after the Eagles slipped to a six-point loss at Manchester it looks like the hosts will be unchanged for another huge clash at the VMA.
Limited tickets are still on sale for Friday's Trophy clash from the box office.