Newcastle Eagles faithful will be delighted with the news that Duke Shelton becomes the latest signing to head coach Marc Steutel's 2022-23 roster.
The 6'10" centre put up a sensational 33 point, 17 rebound game last weekend against Swedish champions Norrkoping Dolphins in a thrilling 87-79 victory.
Fans were chanting his name and the big man needed little persuasion to return to the BBL club.
"I'm very excited to be back and looking forward to the upcoming season", said Shelton.
"It was unexpected but it feels right to be back in Newcastle.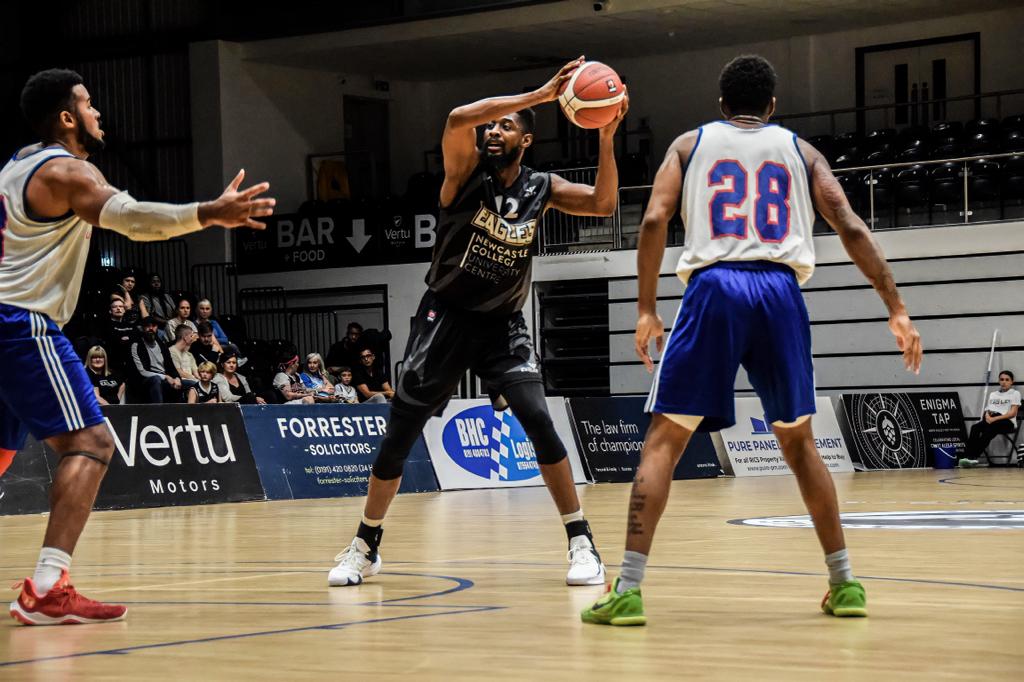 "I think coach Steutel is an amazing and experienced coach his reputation speaks for itself.
"I'm happy to be part of what he's doing and I think he will bring the best out of us as a team and me.
"I'm most looking forward to that great atmosphere the Eagles fans create, and winning."
Shelton suffered a season-ending injury at the Eagles last campaign back in January of this year, when he was averaging 14 points, 9.8 rebounds and 1.5 blocks per game.
Rehabilitating in Newcastle rather than returning to his native USA, followed by a short stint at Aurore de Vitre of France's NM-1 league, fired-up the 'The Duke' ready for the 2022-23 campaign.
Making the most of joining the new-look Eagles side as a guest player in pre-season, the American powered his way to a contract offer from head coach Steutel and a place back in the BBL.
"I know I speak on behalf of the whole organisation in welcoming Duke back to the Eagles", Steutel added.
"He epitomises the identity of what we want to create this year and has proven his ability to impact winning."
"Duke has the ability to raise everyone around him and we look forward to him being back in an Eagles uniform as a confirmed addition to our roster."
The fans favourite is already in-sync with his teammates and will be part of Newcastle's opening night BBL game against Manchester Giants on Friday 30 September.
Tickets for the first tip-off of the new season are still available from the box office.