It shouldn't come as a surprise that Marc Steutel has realised his long-held dream of coaching Newcastle Eagles. As Simon Rushworth discovers, the playcaller's deep affinity with the BBL's most successful franchise always made him a perfect fit.
---
Had it not been for the persistence and persuasiveness of one of the most familiar faces in North East basketball, newly appointed Newcastle Eagles coach Marc Steutel might never have made it as far as the BBL.
When Sam Blake, Chief Executive Officer of the Eagles Community Foundation, became aware of the lively Liverpudlian she immediately identified an individual with plenty to give and a future leader oozing potential.
Steutel had just graduated from the University of Sunderland and was playing national league basketball for Team Northumbria.
Blake made her move and the rest, as they say, is history.
"Coaching is something that always appealed to me," explained Steutel, who succeeds Ian MacLeod in the head coach's role at Newcastle, while retaining his position as acting head coach for Great Britain's senior men.
"I think it's just something I drifted towards naturally on my leadership pathway.
"Even when I was still playing, coaching was always something that I was interested in.
Watch Marc's first interview as our new head coach on ITV Tyne Tees from Friday night:
"When I graduated, I was offered a job working for the foundation. It was Sam who twisted my arm and persuaded me to balance coaching with playing.
"I started out coaching Newcastle's Under 16s and then moved up to the Under 18s. I just loved it from day one. I knew that it's what I wanted to do.
"I just felt it was something that I was really effective at and it got the juices flowing. I had an instant affinity with Newcastle Eagles and I look back fondly on those early years."
In truth, Steutel has never looked back.
A multiple winner with Team Northumbria, the talented coach was immediately identified by national team bosses as one for the future.
Handed the role of GB Under 20 playcaller in 2018 he was swiftly promoted to the senior coaching set-up under Nate Reinking.
And with GB's US-based playcaller unable to travel to the UK during the last two years, Steutel has anchored famous wins against Germany and Greece on Tyneside in his position as acting head coach.
He returns to the Eagles having assisted former coach Fabulous Flournoy during the 2009-10 campaign and determined to build on his long-time mentor's Newcastle dynasty.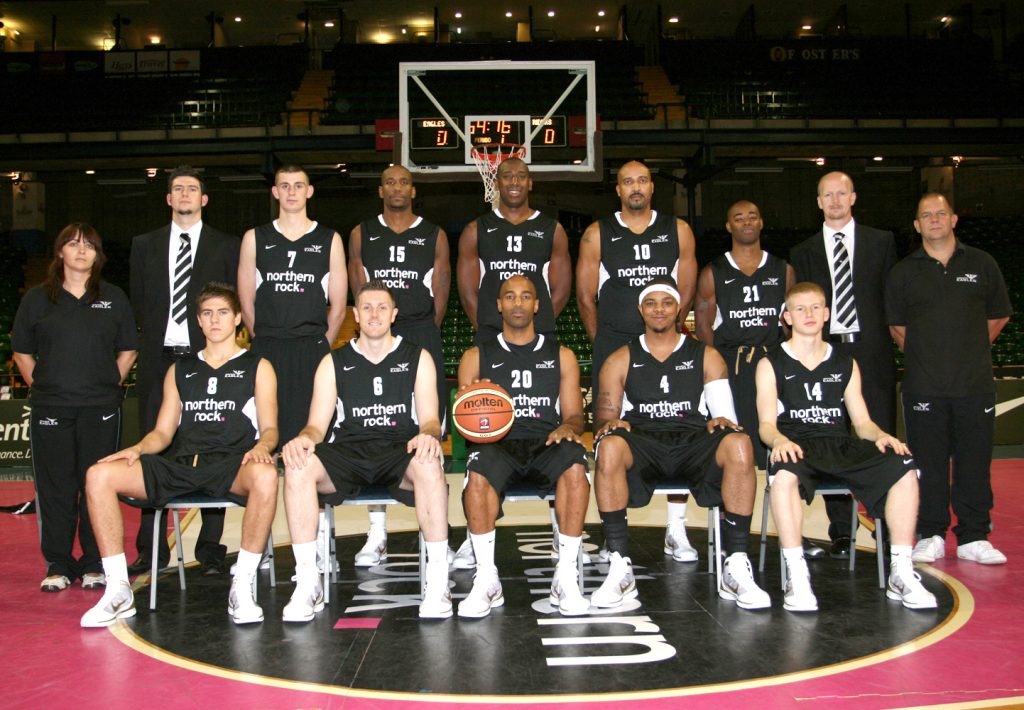 "I was approached by Fab when I was working with Team Northumbria," explained Steutel.
"I actually had an opportunity to take up a coaching role outside of the North East.
"It was Fab and Paul [Blake, Eagles' Managing Director] who persuaded me to stay in the region and part of their pitch was assisting Fab for a year in the BBL.
"That was my first insight into senior men's basketball.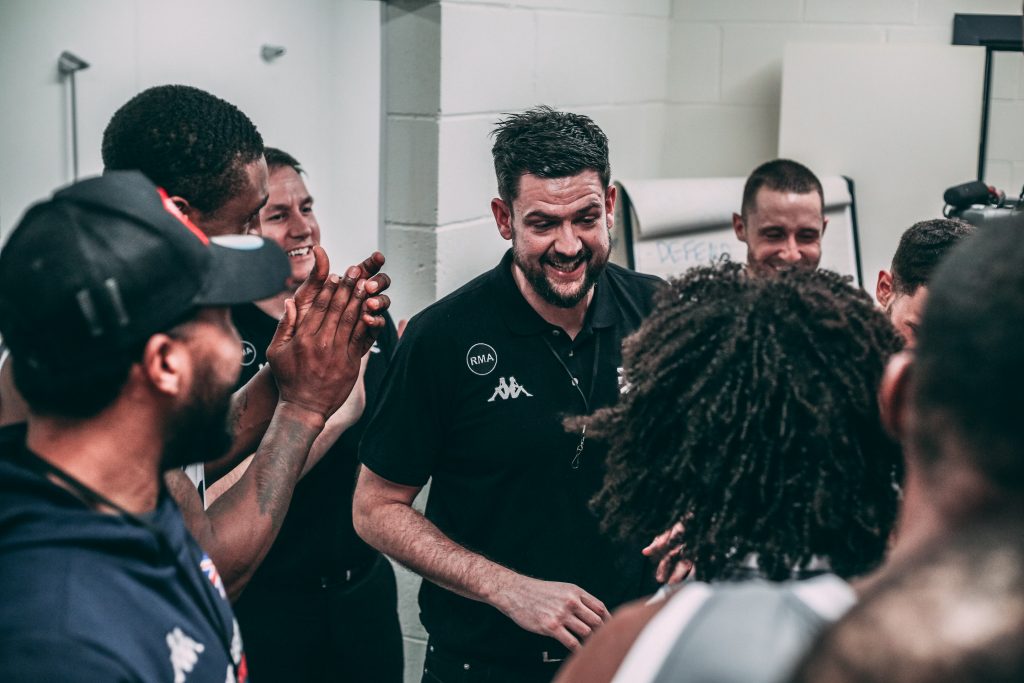 "I was working for the Eagles as Team Northumbria head coach and the relationship between the university team and the club was something I really appreciated.
"Fab and I would cross over at training sessions. He'd often turn up early to catch the end of my session and I'd stay late to catch the start of his.
"I loved to hang around and observe an Eagles' practice. It was invaluable to me."
Steutel has always been a sponge when it comes to soaking up the very best advice his peers can offer.
And the 37-year-old's relationship with record breaking playcaller Flournoy, now assisting Toronto Raptors' head coach Nick Nurse in the NBA, makes his Newcastle move even more special.
"I've had a longstanding relationship with the Eagles and I feel privileged that I was able to watch a coach of Fab's calibre up close and personal for so many years," added Steutel.
"I always admired how he was able to manage players — while still playing himself — and communicate his vision so clearly.
"That was hugely impactful early on in my own coaching career. Just before Fab left for Toronto he'd actually started playing for my Northumbria University team so the roles were flipped! That was amazing too.
"Every step of my coaching journey has had significant touch points with the Eagles and that's why I'm overjoyed to be appointed as head coach."
Steutel has become a familiar face at the Vertu Motors Arena after leading GB to those famous victories against the Germans and the Greeks.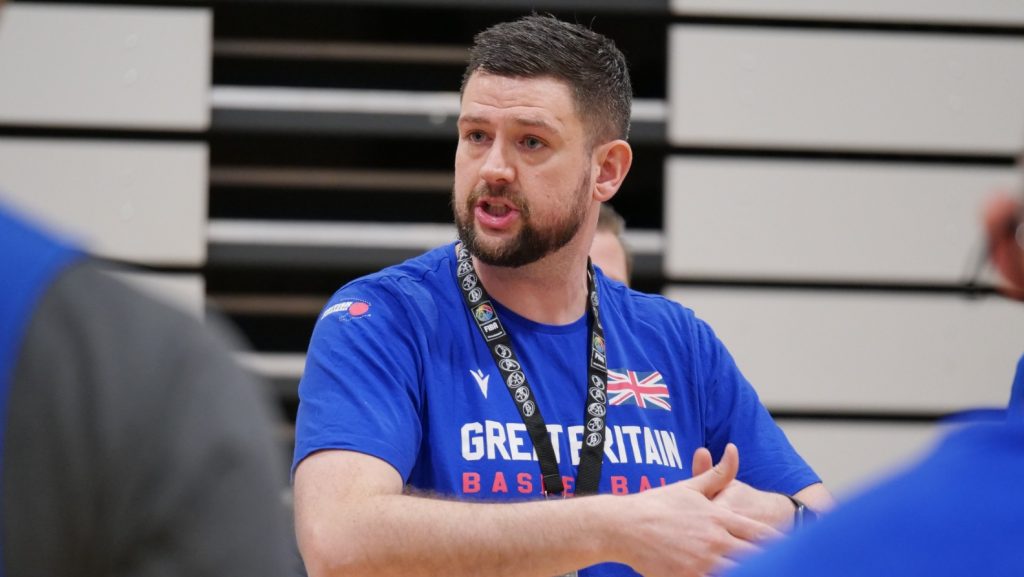 And the proud Scouser insists he can continue to steer the national team towards future success while restoring Newcastle's BBL reputation.
"It's a challenge to coach at elite level whether that's on the international stage or in the BBL," added Steutel.
"I'm very fortunate that I've been involved with the GB national team for four years now.
"I want to complete the cycle and see that through — if that's beyond Eurobasket this summer then so be it.
"Paul and I feel that my role with GB is something that can add credibility to the Newcastle Eagles organisation. I'm convinced it can."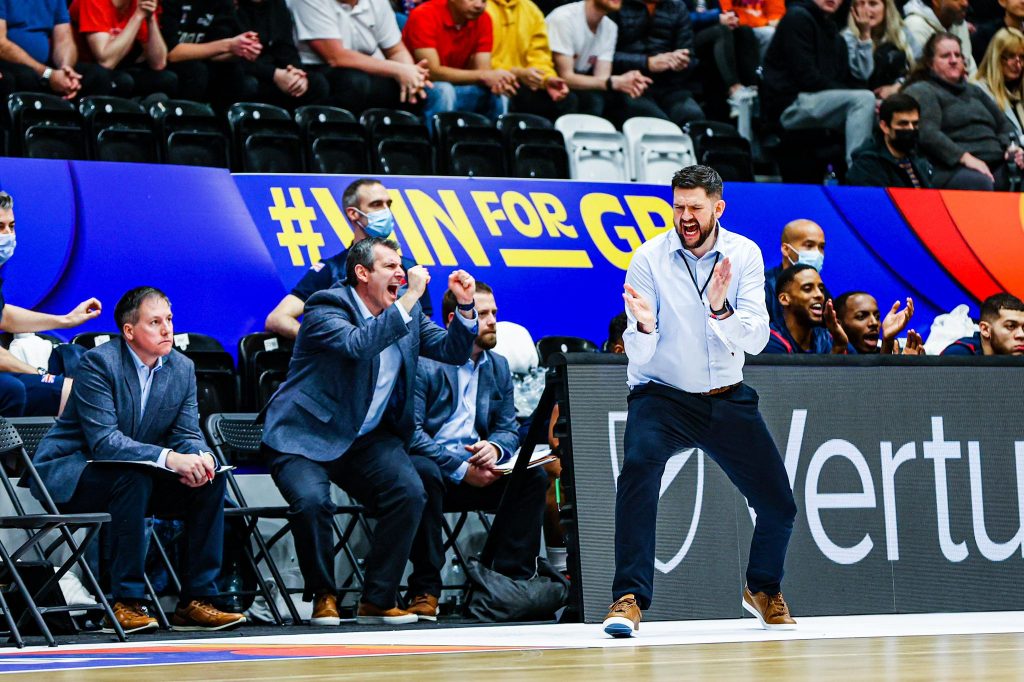 For Steutel the hard work starts now after Newcastle failed to make the end of season playoffs for the first time in 22 years.
And he admitted: "Newcastle definitely needs some fixing. I've got the summer to get my teeth into the role.
"I've been a fan of the Eagles for so many years now and I watched most of the games last season.
"Newcastle is my hometown and I was heavily invested in this club even before I was offered the head coach's job.
"I'm driven to improve things and like any other supporter I don't like to see my club in the position it's in, in terms of not making the playoffs.
"It's not easy to explain why the team found themselves in that position.
"It's always easy looking in from the inside but now I have to gauge things for myself.
"I need to ensure that my approach and vision means the club doesn't find itself in the same position again."
Season tickets for the 2022-23 BBL campaign are on sale from the box office now with Early Bird and Renewal offers.