Results
| | | | | | | |
| --- | --- | --- | --- | --- | --- | --- |
| GB | 17 | 23 | 16 | 25 | 81 | Win |
| Germany | 22 | 17 | 22 | 12 | 73 | Loss |
Not for the first time, Great Britain had a lionheart named Nelson and a 00 to thank for a truly momentous result.
HMS Victory and James Bond were nowhere to be seen on this occasion, however.
Instead, it was Luke Nelson and Ovie Soko who provided the heroics as Newcastle's Eagles Community Arena played host to European action for the first time.
As the final buzzer sounded on a special night for North East basketball, Northumbria University head coach Marc Steutel had extra cause for celebration having secured his first win in charge of GB's senior team.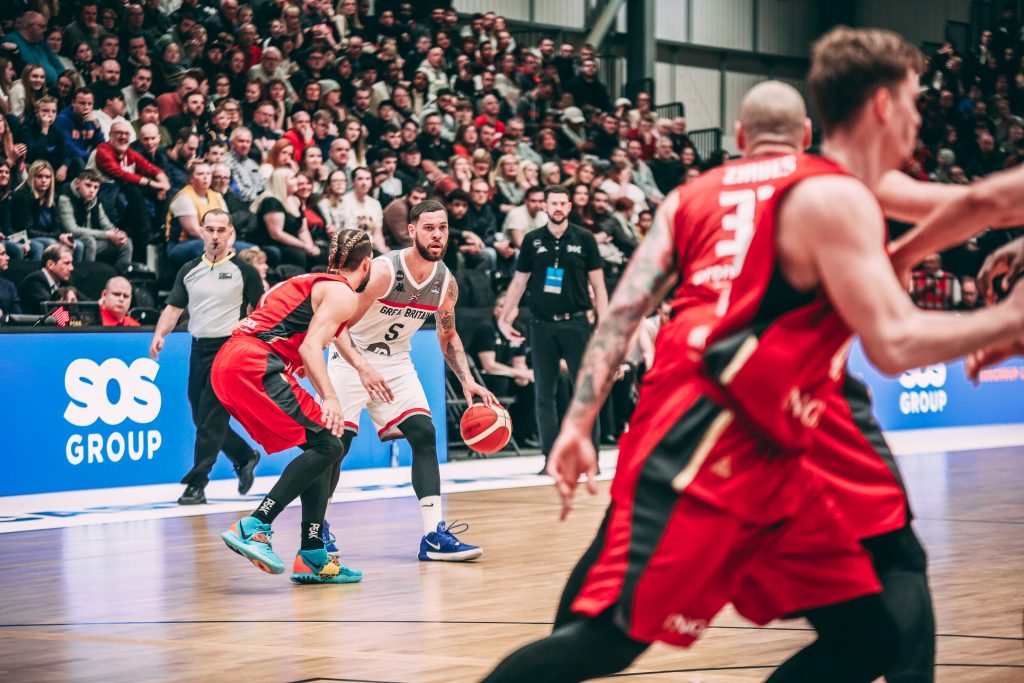 A spectator the last time Newcastle played host to international action in 2010, the adopted Geordie's charges did him proud with a performance that belied Great Britain's ranking of 41st in the world.
After defeat in Montenegro last week, an inspired display against a strong German side has got GB's EuroBasket 2021 qualification bid up and running.
Watch highlights of GB vs Germany:
Not that they had it all their own way in a game that see-sawed back and forth before Steutel's men ultimately closed it out confidently.
With the Germans focusing on Love Island star Soko and Myles Hesson, Nelson was free to make an immediate impact. Son of former Worthing Bears star Steve and older brother to Great Britain international Kyla, the 20-year-old showed the family's hoops talent hasn't passed him by as he exploded into life in the early stages of the contest.
For the first 10 minutes, much of the scoring burden rested on the shoulders of Soko, who scored 33 points for London Lions at the ECA in their defeat by Newcastle Eagles earlier this month. Having beaten a France side ranked fifth in the world with a stifling defensive display last week, the German defence pressed the hosts hard.
When Henrik Rodl's side took the lead with just under four minutes left in the quarter, it looked as though the talented visitors were beginning to get into a groove at both ends of the court, finishing the first 10 minutes with a 22-17 advantage.
But the hosts came out revitalised in the second quarter, with a stoic defensive effort helping to swing the momentum back in their favour.
That was never more apparent than during their 10-0 run. Trailing 24-19, Gabe Olaseni made a huge block which quickly led to a counter-attack that concluded with Nelson drilling a three-pointer to cut the deficit and spark the ECA crowd into life.
Northumbria coach Steutel, who coached the U20 side until last summer, put faith in a group that mixed youthful potential with veteran nous. Based on the second quarter, it is an approach which will pay dividends for GB in the future as well as the present.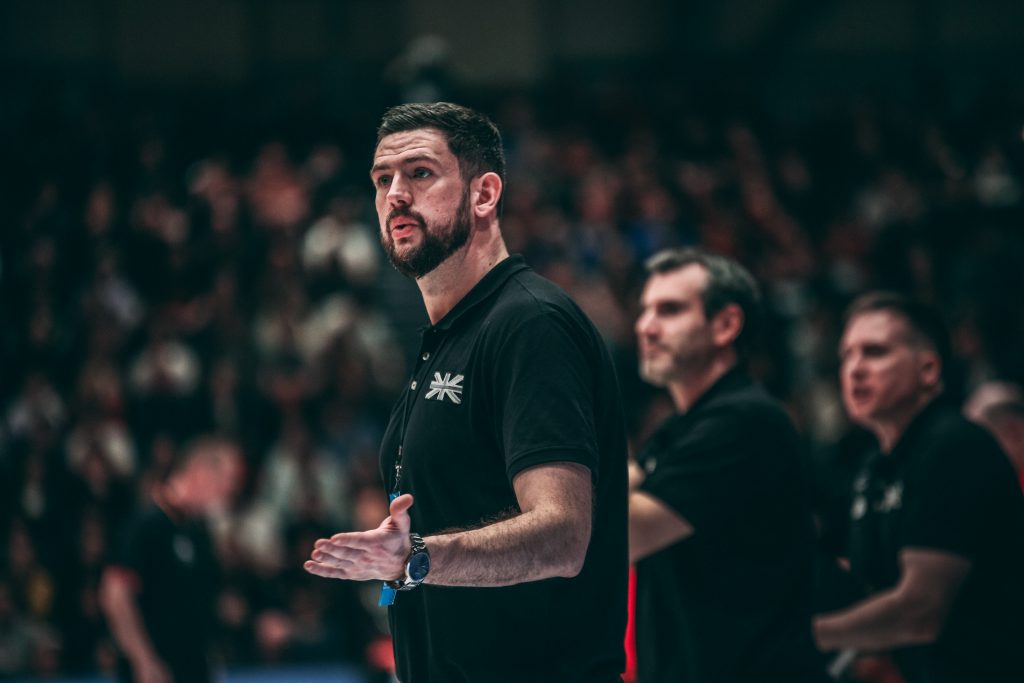 The visitors were not going to go down without a fight, though. Germany rallied thanks in large part to shooting guard Karim Jallow, with Team GB going in just 40-39 ahead when their play meant they probably deserved more.
After a back-and-forth start to the third quarter, Germany started to utilise their youthful exuberance with some slick passing while 6ft 3in guard Andreas Obst was growing in stature as the game went on. An 8-0 run, during which Obst hit a pair of three-pointers, had GB on their heels.
Rather than fading out of the game though, a number of players who had previously been quiet started to step up. Carl Wheatle, Benjamin Mockford – who will be back at the ECA on Sunday with the Cheshire Phoenix – and captain Dan Clark all made important plays to narrow the gap, though Great Britain knew they still needed to overcome a five-point deficit in the final quarter.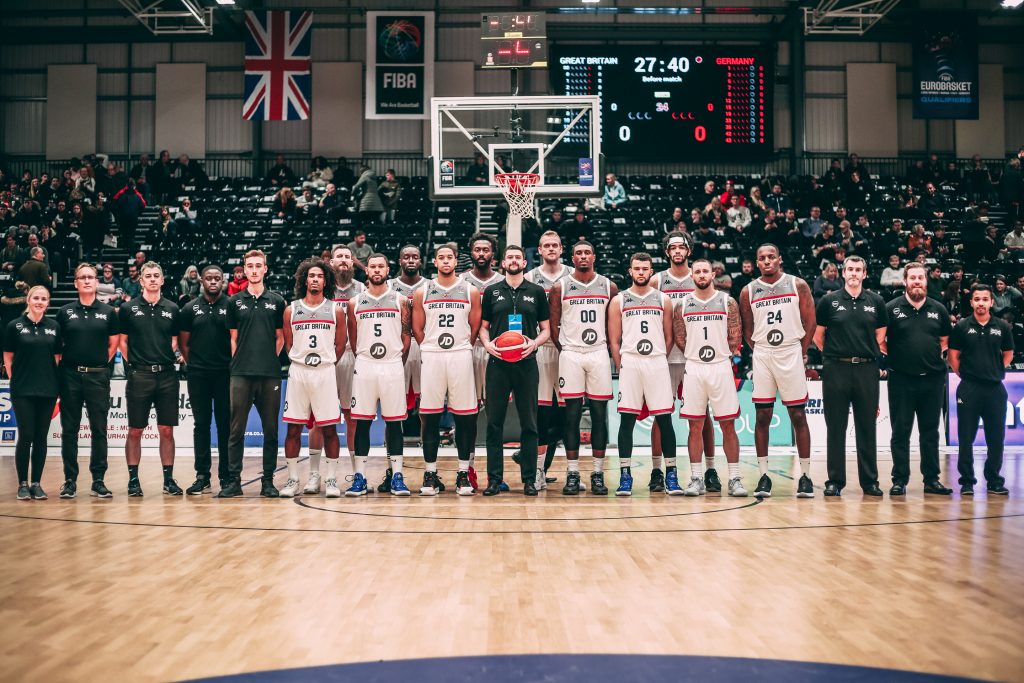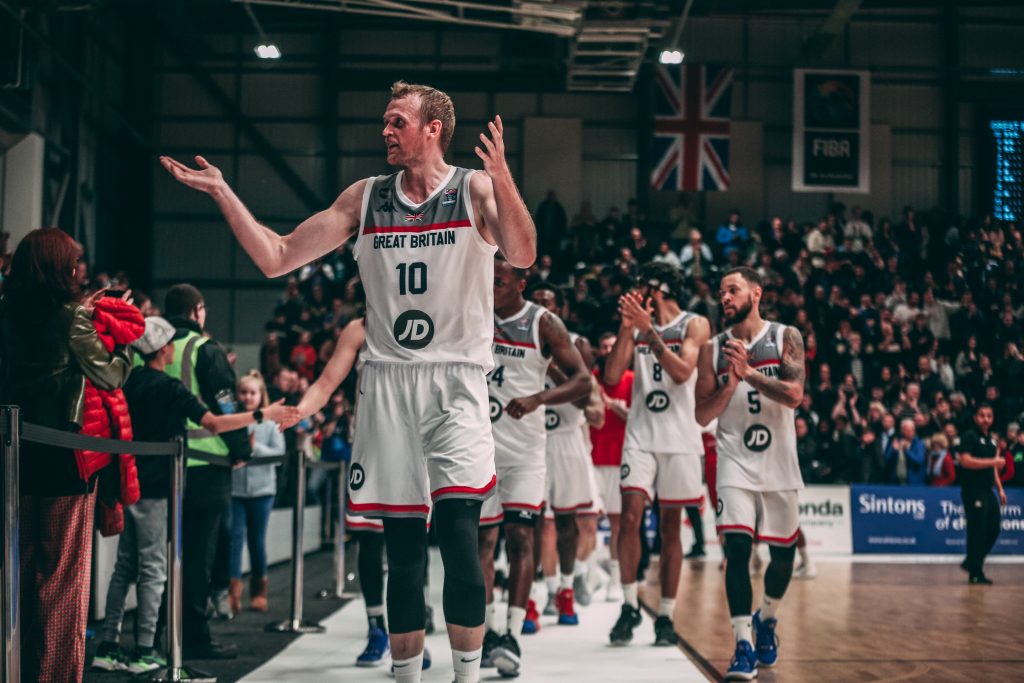 What followed was a spell of basketball which blew the talented but inexperienced Germans away.
After slowly working away to reel the visitors in on the scoreboard, Nelson – who else – hit a huge three-pointer which gave GB a 69-68 lead with four minutes to go.
Rattled, Germany struggled to come up with any sort of response, making errors the sorts of which they had not made all night previously. Dunks from Hesson and Soko gave the hosts a three-point lead as the hosts ramped up the intensity.
After assisting Mockford on his way to a three-pointer, Nelson drove a dagger into the hearts of the travelling team and their supporters with a huge shot from beyond the arc to make the score 79-70 with just 64 seconds to play.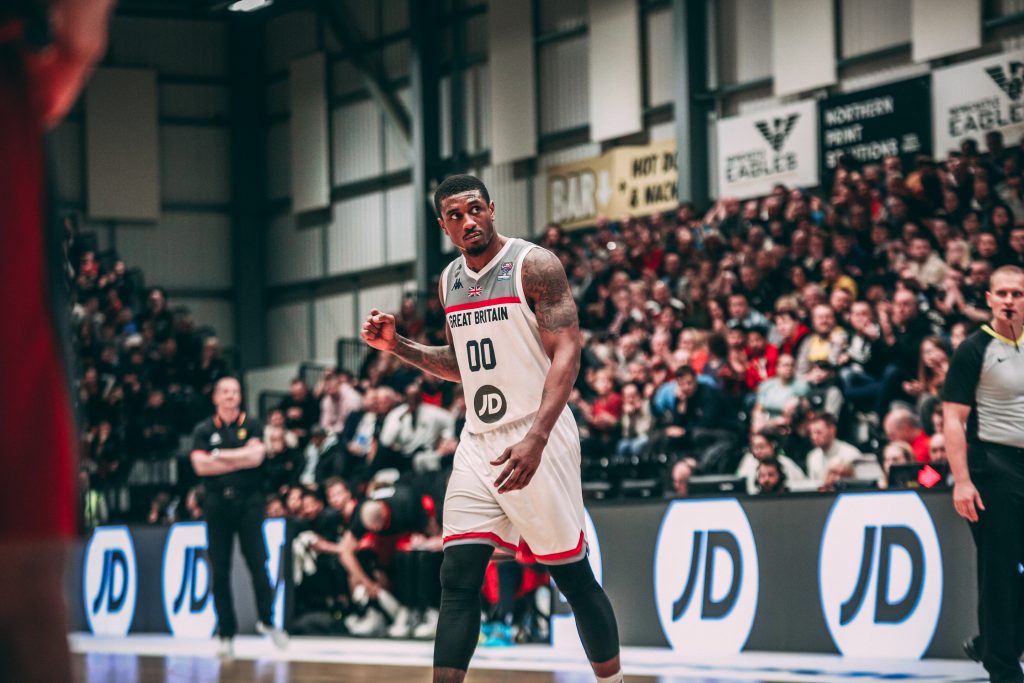 Soko, who finished an 18-point, 10-rebound double-double, and Obst, who scored an impressive 24 points, close out the scoring but the ECA was rocking before the final buzzer even sounded on a special night for Steutel and everyone involved with GB Basketball.
Great Britain must wait until November for their next two EuroBasket qualifiers when they host France and Montenegro in their next round of Group G games.
(Photos: FIBA / Pete Simmons / 5or6)