| | | | | | | |
| --- | --- | --- | --- | --- | --- | --- |
| Newcastle Eagles WBBL | 18 | 16 | 25 | 16 | 75 | Win |
| London Lions WBBL | 16 | 15 | 14 | 23 | 68 | Loss |
Georgia Ohrdorf came off the bench to grab an impressive double double and lead Newcastle Eagles into the second round of the WBBL Cup.
The Aussie rookie bagged 15 points and 10 rebounds in just 16 minutes with an all-action display at both ends of the court.
And Ohrdorf somehow found the time to serve up five assists to prove her increasing value to Chris Bunten's new look Newcastle roster.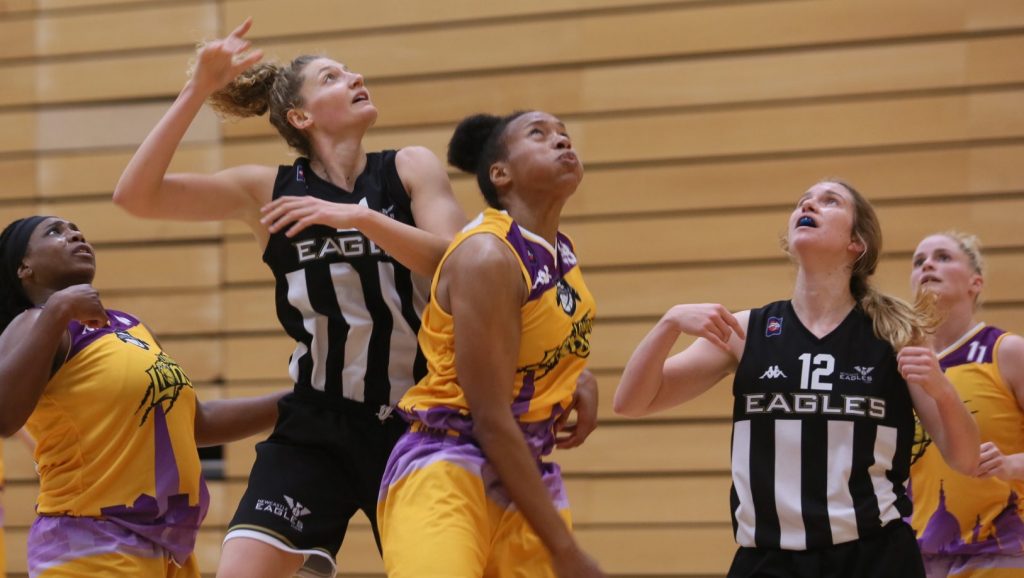 The hosts should have won with room to spare but a late wobble allowed the Londoners brief hope down the stretch.
Lions' Tereza Brantlova suddenly found her range as the visitors launched a late assault on the homecourt favourites.
But it was too little too late for London as the Eagles bounced back from defeat to Sheffield Hatters earlier this month.
There was no happy return to Sport Central for former Team Northumbria favourite Diana Voynova as the Bulgarian found herself in foul trouble early on.
And the veteran forward fouled out 81 seconds into the final quarter, clearly unhappy with a series of controversial calls from under-pressure officials Jon Paul Heron and Lyn Fenwick.
Voynova had looked capable of causing problems in the paint early on and the Lions were unfortunate to trail by two heading into the second period.
There was little to choose between the two teams heading towards the half and the second quarter was memorable mostly for a lack of meaningful action – at one point almost three minutes elapsed without a point being scored.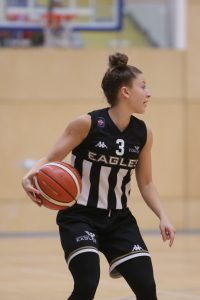 But Newcastle finally burst into life after the break as Kara Bonenberger eased towards her usual double double – the US star finishing the game with 16 points and 10 boards – and skipper Giulia Simioni began to run the back court.
The in-form Eagles captain and Swiss international was one assist shy of her own double double as one of five Eagles players to hit double figures.
But it was Ohrdorf's commitment to the cause that really caught the eye as the Wollongong native proved a constant thorn in the Lions' side.
Newcastle are back in action on November 3 when Bunten's side host Oaklands Wolves from 4pm at Sport Central and game tickets are on sale now.
WBBL season tickets are available for just £50 and reduced to half-price for our 2018-19 BBL season ticket holders.