Rachael Bland is relishing the chance to go head to head with friend and one-time team-mate Diana Voynova when Newcastle Eagles WBBL hit the cup trail later this month.
But the experienced guard insisted Chris Bunten's side need to do a better job shutting down the BA London Lions forward than they managed against another former Team Northumbria favourite last weekend.
Ali Gorrell added nine rebounds, eight assists and seven steals to her game high 24 points for Sheffield as the Hatters inflicted a heartbreaking home loss on Newcastle.
And Bland admitted: "There's no question Ali is on the way to another big season in the WBBL.
"She has so much quality and we should have done better when she went through the gears. We know what she's capable of and she's had so much success at Sport Central – in the end she looked right at home.
"Diana is the same. She's a true professional and a credit to the WBBL. I can't wait to take her on in 10 days' time but we've got to be ready for the threat she carries."
Voynova and Bland were part of the victorious TN side that lifted the 2016 WBBL Play-Off crown under Bunten at London's O2 Arena.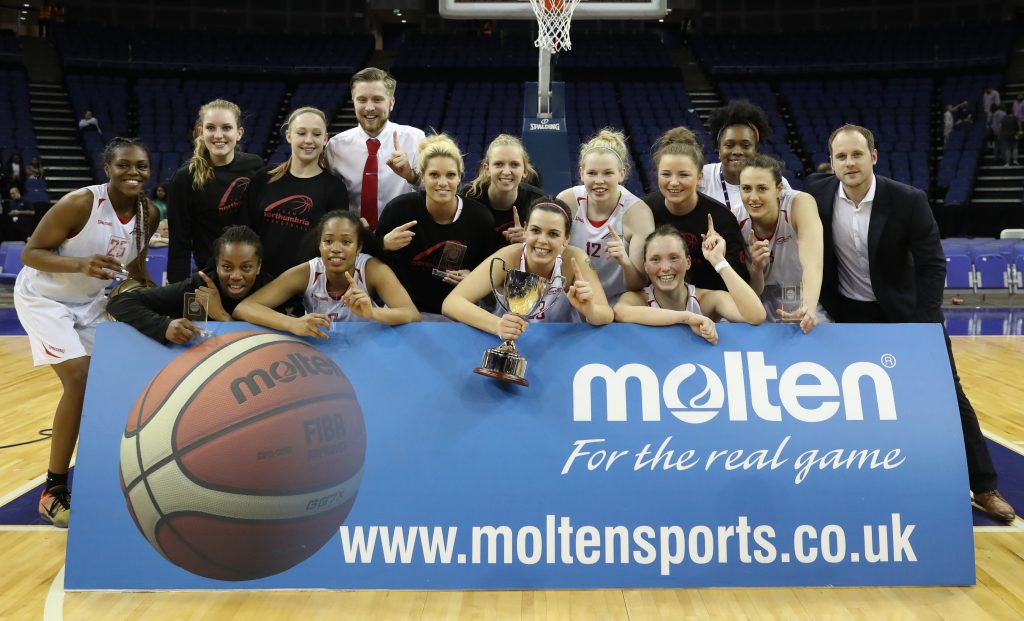 And the Bulgarian international's return to top flight hoops in the UK has provided the Lions with an added threat in the paint.
"I loved my time playing alongside Diana and I can't wait to see what she brings to the table when we meet in the cup," added Bland.
"To see her go head to head with Kara Bonenberger will be something else. They've come up against each other in practice a few times but competitive basketball is a very different ball game. They are both such committed players that neither one will want to give an inch."
Bonenberger has enjoyed a fantastic start to her third campaign at Sport Central and bagged a huge double double against Sheffield.
In tandem with close-season capture Steph Gandy, the American star looks set to run riot under the boards this season.
And Bland added: "It's exciting to see the pair of them working together.
"They're like a two-headed monster – cut off one of the heads and the other will still come at you. At times against Sheffield they worked so well together and I'm sure there's so much more to come."
Bland admitted that she felt the Eagles let the game against the Hatters slip through their hands.
But she added: "We're still a new team and we're still growing together.
"We could have done things better against Sheffield but we'll learn from our mistakes. We've already forged a strong bond and all of the girls bring something different to the table. Once the new players settle in I'm confident we'll start to surprise a few people."
Tickets for Newcastle's WBBL Cup clash against BA London Lions on October 20 are on sale now.
In addition, Eagles WBBL season tickets are available for £50. Current BBL season ticket holders can purchase a WBBL season ticket for £25.