| | | | | | | |
| --- | --- | --- | --- | --- | --- | --- |
| Eagles | 24 | 23 | 28 | 22 | 97 | Win |
| Sheffield Sharks | 15 | 14 | 26 | 32 | 87 | Loss |
The rise and fall of Rex Pflueger.
It's a tale that's as unpredictable as it is unbelievable.
And for now it's a story sorely lacking a happy ending for fans of Newcastle's newest cult hero.
In the space of five remarkable days Pflueger has experienced the emotional highs and gut-wrenching lows of professional sport.
Watch highlights of Eagles vs Sheffield Sharks:
And right now he'll be hoping that an eye-watering twist doesn't become a lengthy footnote.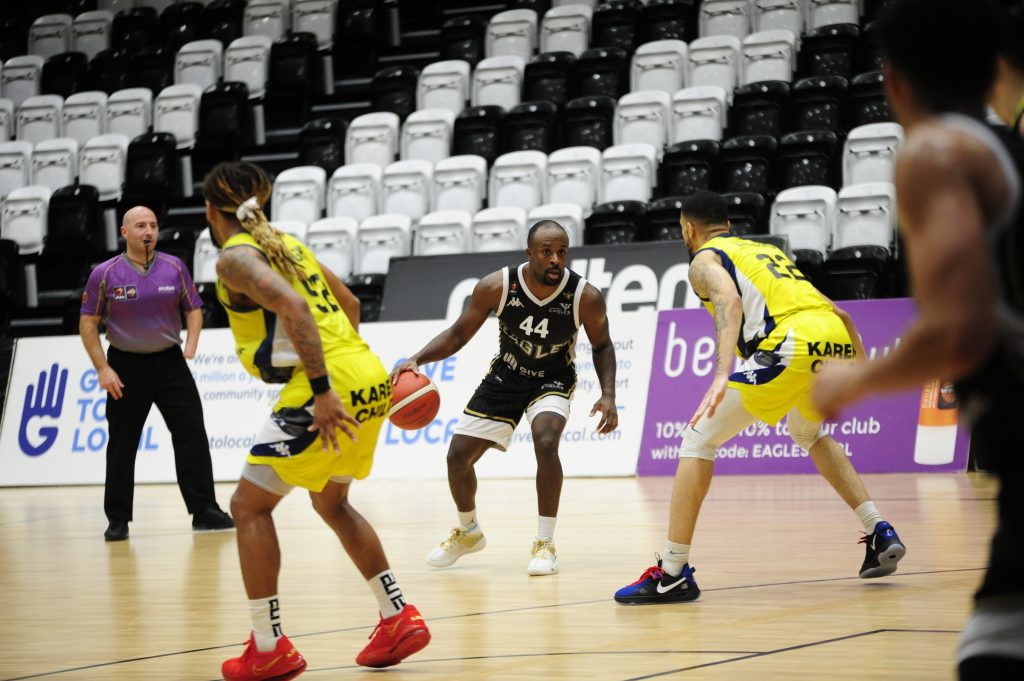 This time last week Eagles rookie Pflueger was still flying under the BBL radar.
Fellow new boys Justin Gordon, Evan Maxwell and Cortez Edwards had grabbed the early-season plaudits.
And Pflueger had enjoyed a solid if unspectacular start to his time on Tyneside.
But an explosive few days saw the US guard suddenly being talked about as one of the hottest properties in the BBL.
First Pflueger claimed the MVP honours in another nailbiting clash against Leicester.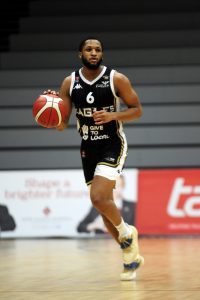 Next up he was named in the Great Britain squad for the first time ahead of EuroBasket Qualifiers against France and Montenegro later this month.
And to complete a memorable hat-trick Pflueger claimed his place coming off the bench in the BBL's Team of the Week (in truth he deserved to be in the starting five).
But if this BBL Cup Group 3 fixture was meant to be the latest chapter in a dramatic Newcastle success story then Sheffield clearly hadn't read the script.
And within five minutes of a typically feisty affair between two fierce rivals Pflueger had gone from hitting the headlines to taking the hits.
A sneaky jab in the chest from Rob Marsden caught the Eagles guard unaware but worse was to follow just seconds later.
As Newcastle sought to launch a familiar fast break, the hapless Pflueger hit an immovable Kipper Nichols on halfway.
And as the Sharks' forward took the foul, his opposite number took another heavy blow – this time full in the face.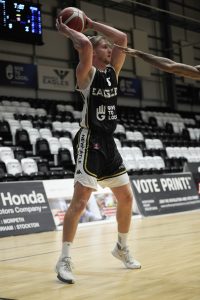 In front of the watching GB acting head coach Marc Steutel, poor Pflueger had been a target from the tip.
And following a lengthy consultation with the Eagles' club doctor, the former Notre Dame favourite was told his night's work was over.
Whether Friday night's ECA showdown with London Lions will come too soon for the shaken Pflueger remains to be seen.
But his enforced absence hardly knocked the hosts off their stride.
It was a case of man down and man up for a Newcastle side used to having a target on their backs.
And right now a seriously shaky Sheffield are no Leicester Riders.
The hosts regrouped and reset to lead by nine after the first quarter – back-to-back Maxwell baskets putting early daylight between the two teams.
Three minutes into the second quarter and a Rahmon Fletcher free throw – courtesy of a Mackey McKnight technical foul – opened up the Eagles' first double digit lead of the night.
But the highlight of a one-sided stanza was a defensive masterclass from Drew Lasker as the veteran guard somehow repelled a four on one Sharks attack.
Newcastle led by 18 at the half and never looked like letting Sheffield back into the game.
Ragged on offence and ropey on defence, Atiba Lyons men looked nothing like the team that's sentenced the Eagles to some soul-searching defeats in recent seasons.
And although Ian MacLeod's men missed far too many shots of their own during a scrappy third period, the hosts saved the best until last.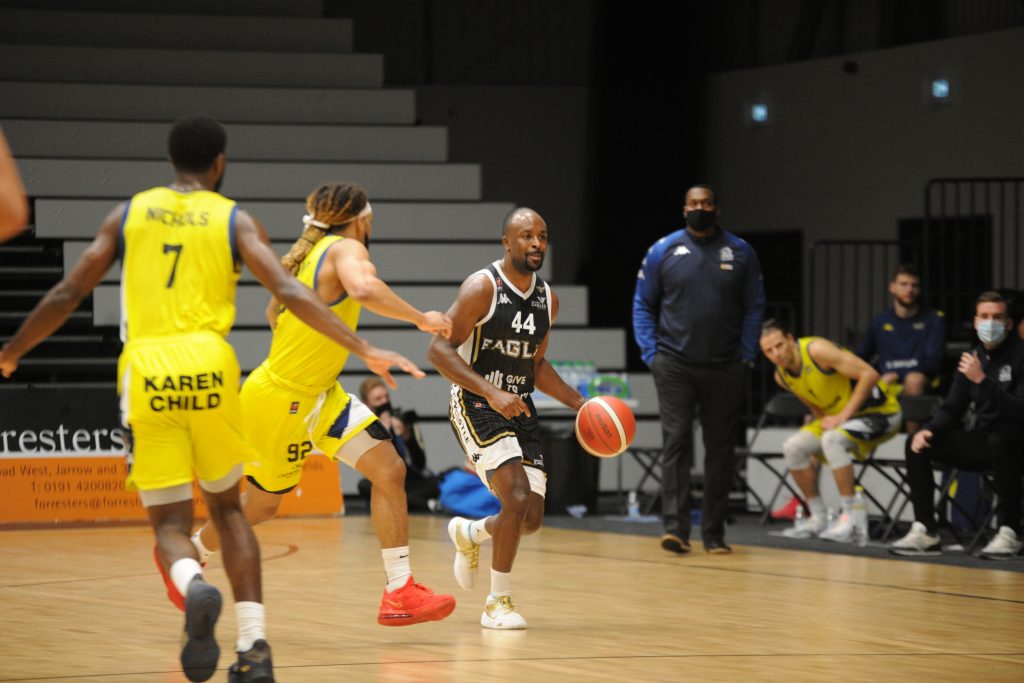 With the clock counting down towards the quarter break Fletcher stepped inside the Sharks' half and unleashed a towering triple from way downtown to open up a 75-55 lead with 10 minutes to play.
When Nichols fouled out in the fourth it was game over for a Sheffield side seriously lacking in discipline and direction.
MacLeod will have wished for a greater winning margin given his side's overall dominance but double doubles from Fletcher (25 points and 12 assists) and Maxwell (22 points and 12 rebounds) set the seal on a comfortable victory.
And another win against the Lions on Friday with a 7:30pm tip will leave Newcastle and Leicester shooting it out for top spot in Group 3.