Adopted Geordie Marc Steutel is prepared for the proudest moment of his coaching career when he leads out Great Britain at the Eagles Community Arena.
Monday's EuroBasket qualifier against big guns Germany is a near sell-out as senior international basketball returns to Tyneside for the first time in a decade.
And Steutel, who has been handed the top job in the absence of regular head coach Nate Reinking, is counting the days until tip-off on Tyneside.
"The ECA is a venue I know very well and as soon as I heard that we would be hosting Germany on Tyneside I couldn't wait until tip-off," said Newcastle College-based Steutel.
"It's funny how things work out. It was 2009 when I took my first steps on the coaching ladder at national team level.
"I think I was third assistant for the England Under 16s and at the time that was huge for me.
"But to go from there to where I am now – on the brink of coaching the GB senior men's national team in my adopted city – is amazing.
"Every time I've been invited to join the coaching staff on a national team I've felt incredibly proud and privileged and I've always made time for my country.
"When I got the opportunity to assist Nate with the senior men's team last year I was ecstatic.
"Now, to get the chance to lead out my country in Newcastle in Nate's absence is something that I'll look back on with pride for many years to come."
Reinking has failed to secure his release from NBA G-League side Canton Charge during the latest EuroBasket window.
That led to British Basketball chiefs promoting assistant Steutel on a temporary basis for last night's Group G clash in Montenegro and Monday's fixture against the Germans.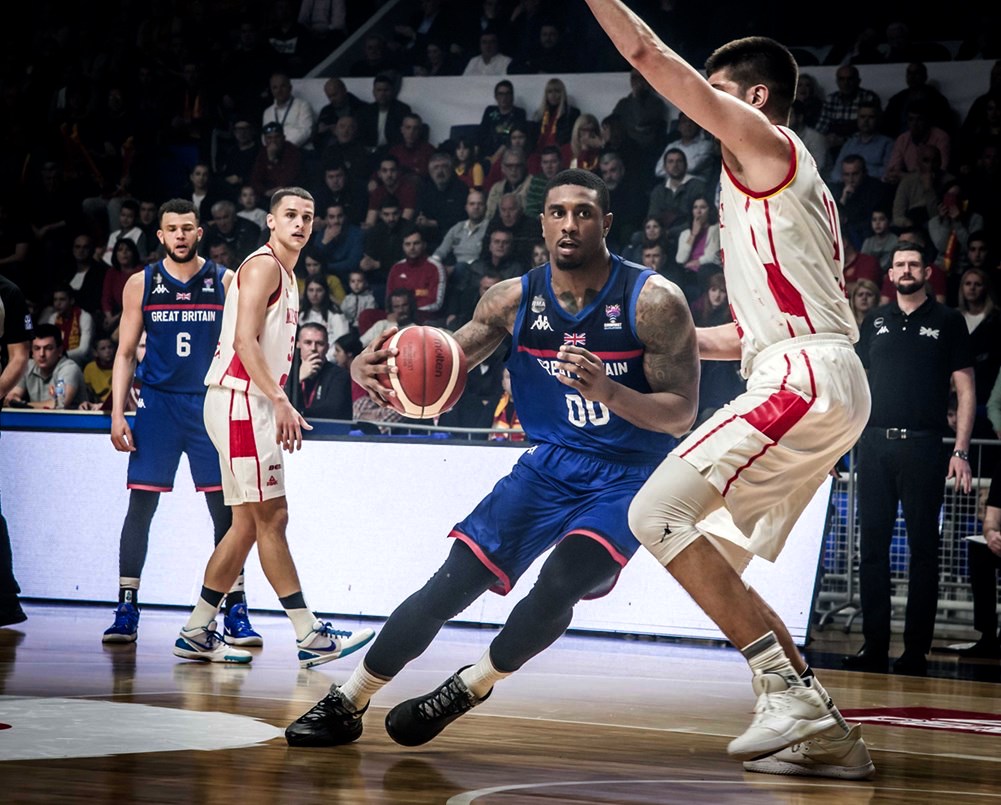 Speaking after GB's opening game yesterday, which finished 81-74 in favour of the hosts, Steutel added: "We are really looking forward to trying to continue to improve in this completion window and playing at home in Newcastle.
"There were many positives within our play and we need to try and focus on a few areas to improve.
"We will be working hard to do so for Monday, but, we are pleased we will have such amazing support in front of a packed crowd.
"It's hugely significant that Newcastle is staging a basketball match on this scale again.
"The city has a proud reputation for hosting international rugby and St James's Park was one of the London 2012 venues.
"It's great to see basketball adding to that legacy. Credit to the city and Newcastle Eagles for being as welcoming and accessible as they could possibly be."
Steutel, his coaching staff and players will stay at the Hilton Newcastle Gateshead during their stay on Tyneside after hotel bosses stepped in to ensure their pre-match preparations were as comfortable as possible.
And GB's playcaller admitted his journey from fan in the stands to head coach is the stuff of fairytales.
"I remember being in the crowd at Northumbria University's Sport Central the last time the city hosted a GB fixture," he added.
"Luol Deng scored at the death to take the match into overtime and I was like any other fan that day – soaking up the atmosphere and willing my country to win.
"That was a fantastic experience and I fully expect it to be the same again.
"I was sat in the stands 10 years ago. Fast forward a decade and I'll be stood courtside and experiencing everything from a very different perspective.
"But I'm ready for the challenge."
GB head into this weekend's EuroBasket 2021 qualifiers on the best run of form in the country's history.
Montenegro are ranked 26th in the world, 15 places above GB, and with Germany at 18th they will provide the stiffest of tests for Steutel and his roster on Monday night.
Only a few tickets around the arena are left for Monday's fixture and can be purchased online from the box office.