| | | | | | | |
| --- | --- | --- | --- | --- | --- | --- |
| Eagles | 29 | 30 | 20 | 15 | 94 | Win |
| Worcester Wolves | 20 | 20 | 24 | 21 | 85 | Loss |
Gold standard backcourt pairings. In 25 memorable years Newcastle Eagles have had a few.
Remember Ralph Blalock and Rob Phelps?
Watch highlights of Eagles vs Worcester Wolves
Then there was TJ Walker and Jeremy Hyatt. 'Gentleman' Joe Chapman forged classy partnerships with both Reggie Jackson and Trey Moore. And it's difficult to look beyond Rahmon Fletcher and Dre Jones in the modern era.
But Fletch has found a new Eagles' wingman and his intuitive collaboration with Cortez Edwards could be Newcastle's best backcourt combination yet.
It's early days, of course. 'Fledwards' is very much a fledgling brand.
But it doesn't seem premature to suggest that Eagles fans — albeit from the comfort of their own homes — are witnessing something incredibly special.
Both Edwards and Fletcher went into last night's hotly anticipated clash against in-form Worcester with another BBL All Star Five appearance under their belts.
And even if the latter picked up five fouls on a night almost ruined by the over-zealous officials, it hardly spoiled another fine evening's work for Newcastle's gifted guards.
Something had to give as two of the BBL's form teams locked horns for the first time since December.
But from the tip it was clear Newcastle were in no mood to cede valuable Championship points to the fast-improving Wolves.
And another hard-fought victory — achieved against the backdrop of 44 fouls in the game — maintained a sparkling run of form.
Worcester arrived on Tyneside with a three-game winning streak under their belts.
And the remodelled Wolves — radically different to the team defeated 88-75 before Christmas — headed north with revenge in mind.
But the Eagles had won six out of six since losing to London in their first fixture of 2021.
The BBL Cup winners started their defence of the BBL Trophy with a feisty come-from-behind win at Bristol earlier in the week.
And Ian 'SuperMac' MacLeod went head-to-head with Worcester playcaller Matt Newby as back-to-back BBL Coach of the Month.
But Newcastle's return to their perch as the BBL's top team has put a fresh target on the backs of the men in black.
And every team that rolls into the Eagles Community Arena right now is chasing an increasingly rare scalp.
So far MacLeod's roster has dealt with that added pressure like seasoned winners.
Indeed, the first 20 minutes of a high scoring clash was business as usual for the in-form title contenders.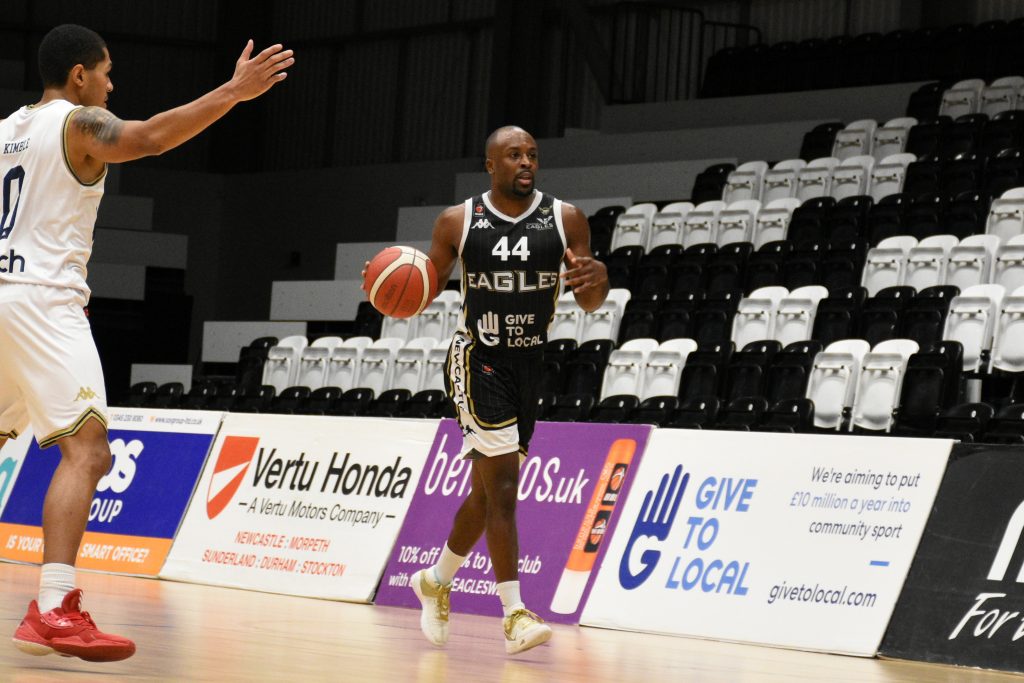 Once again the league's most feared backcourt partnership set the tone as former Wolf Edwards and two-time BBL MVP Fletcher ruled the Eagles' roost.
The talented twosome combined for a phenomenal 21 points and 15 assists before the break as Newcastle opened up an eye-watering 59-40 lead.
And, in truth, it could have been far worse for Worcester with Eagles' centre Evan Maxwell restricted to just three first half minutes.
The US rookie bagged a double double of 21 points and 12 boards the last time the two teams met.
But three early fouls — including two inside the first three minutes — meant Maxwell was a peripheral figure on the Wolves' return.
Not for the first time this season MacLeod's squad players responded to a mini crisis in some style as Newcastle bagged a staggering 24 first half points off the bench.
Even so, all eyes were on Edwards and Fletcher as, time and time again, Newcastle's flaming transition offence went through the red-hot hands of the peerless US pair.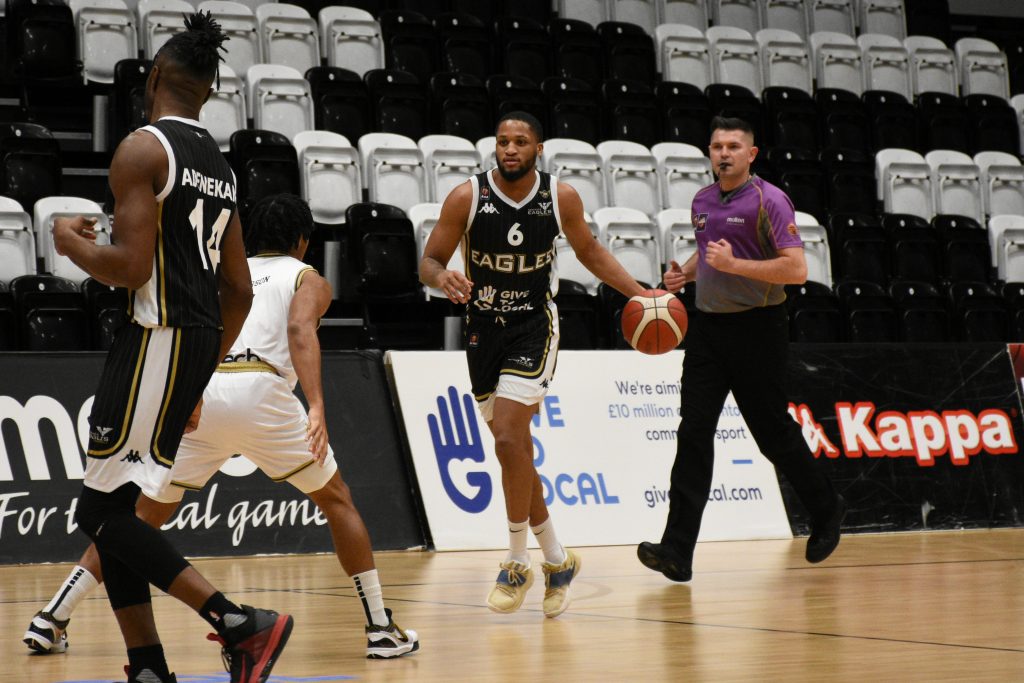 By their exceptionally high standards the Eagles' backcourt duo had a relatively quiet third period.
Worcester won the quarter 24-20 but Justin Gordon's increasing influence must have worried the Wolves.
Newcastle's most flamboyant summer signing can be easily forgotten at the height of the Edwards-Fletcher show.
But teams take their eyes off Gordon at their peril and it was the BBL Cup final MVP who gave MacLeod's men fresh impetus at the start of the fourth period.
With Fletcher fouled out it was left to Edwards to score the clutch basket down the stretch and finally kill off his former club. Fletcher's beaming smile said it all.