| | | | | | | |
| --- | --- | --- | --- | --- | --- | --- |
| London Lions | 18 | 17 | 22 | 20 | 77 | Loss |
| Eagles | 21 | 25 | 16 | 22 | 84 | Win |
Interviewed before the game, Newcastle Eagles head coac Ian MacLeod said that his team and he could only control their own destiny. After a pulsating 40 minutes of basketball that's exactly what they did down the stretch to win the Eagles' sixth BBL Cup, the seventh national cup title for the franchise.
The Eagles had looked completely in control midway through the third quarter when Rex Pflueger's driving lay-up gave them a 15-point lead with a quarter and a half left to play. That's when London Lions showed real pride that took us into a memorable final quarter.
The Lions produced a tremendous fight back which rocked Newcastle on their heels as they completely turned the game on its head. Over the next ten minutes plus a little bit they closed the Eagles down and found offensive rhythm to score 35 points to Newcastle's 13.
Watch the full BBL Cup Final 2021:
It meant that with 4:28 to play in the game the Lions led 76 – 69. But, with the likes of Rahmon Fletcher and Cortez Edwards in the back court and the double punch of Evan Maxwell and Justin Gordon up front Newcastle and their Coach didn't panic. They just turned it up a notch.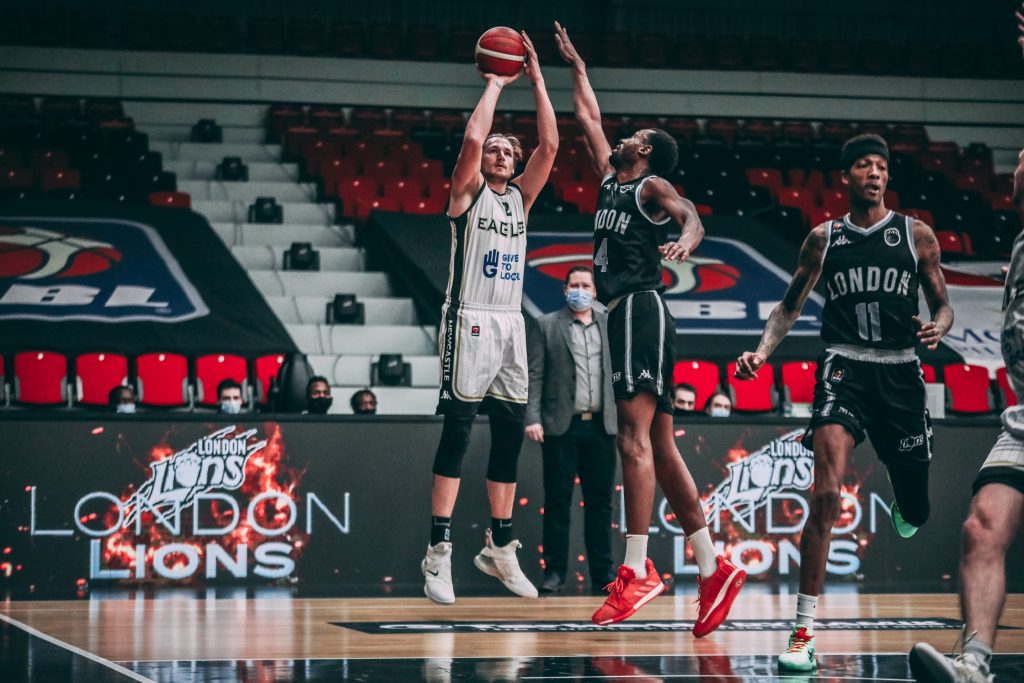 Darius Defoe was anchoring the defence and helped his team mates to create the opportunities to pull the game out as they dominated on the boards at both ends. It meant that The Eagles had one big final run in them and it was to prove decisive.
They sharpened their claws, spread their wings, and flew down the final stretch with a sensational 15 – 1 burst that saw them seal a memorable and historic win. The Lions were simply blown away as Gordon hit a triple to level the game and then Louis Sayers punched the winning ticket with a trademark corner triple.
It broke the Lions indomitable spirit and showed what a togetherness and determination there is in this Newcastle side who know what it means to be British basketball's most storied franchise whatever the obstacles in their way.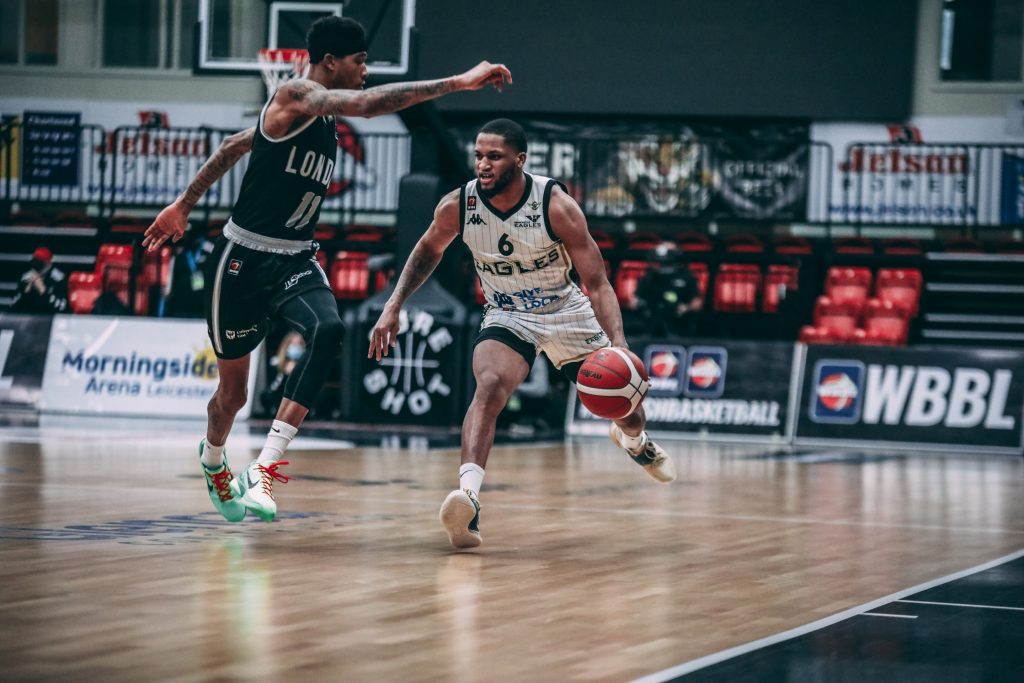 It was a dramatic game but in reality, the drama happened earlier in the day when the news broke that due to COVID protocols London had to leave seven players back in the Capital in self-isolation. It was hardly the preparation that the bookies favourites had envisaged.
It meant that they only had a seven-man rotation to put up against the Eagles although significantly their top three scorers were all still available. The one player that perhaps they missed more than any other being ex-NBA star Deandre Liggins.
That though was outside of Newcastle's control as MacLeod had alluded too and sometimes when you're short-handed and playing with the freedom of knowing you're going to stay on court it can galvanise you and motivate you as a team.
A fact that can be confirmed if you think back to March 2020 when the first scares of the COVID pandemic were being reported causing The Eagles to lose four players a mere 24 hours before the BBL Trophy final against Solent Kestrels.
On that occasion Coach MacLeod and his men overcame the adversity to land their 26th National title in the last game of the curtailed 2019/20 season. Yesterday, Newcastle knew that they had to remain focused and committed if they wanted to land their 26th title and not allow London's woes to distract them.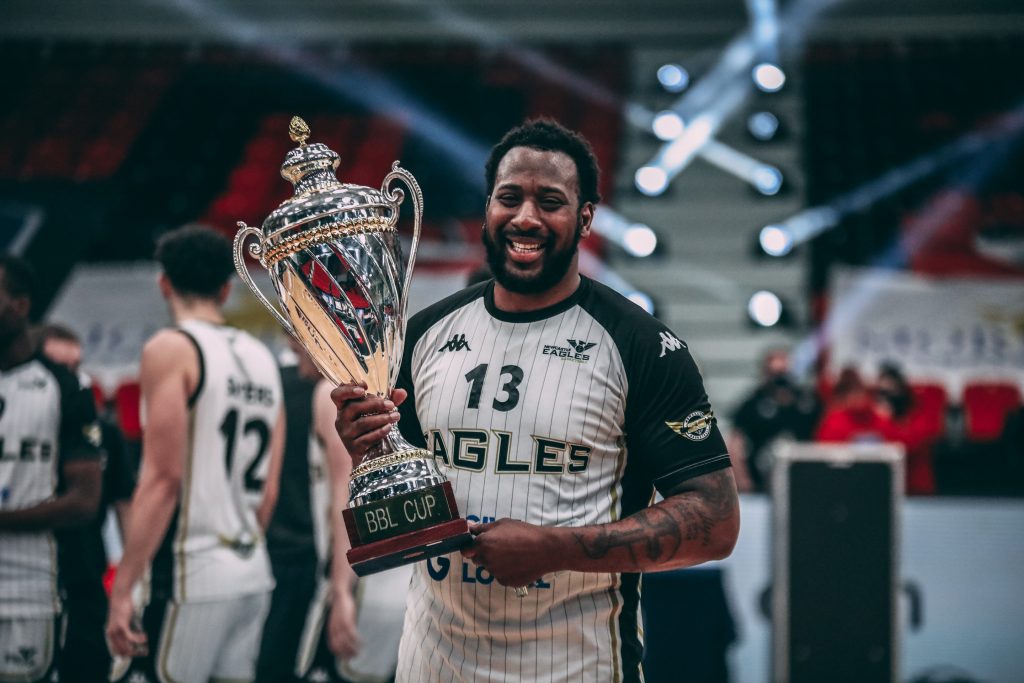 That they did was tremendous credit to a side that went into the Final after having to play Leicester three times as well as this being their third clash against Lions in the Cup. They've certainly took the longest and toughest route to clinch another glittering prize.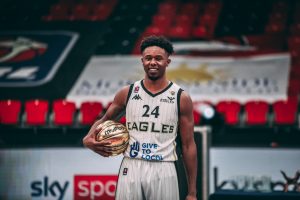 Their on-court general and captain Rahmon Fletcher picked up his fourth BBL Cup winner's medal and with 8 assists to add to his 21 points was in the running for the MVP award. But in the end that award went deservedly to Justin Gordon who had a monster of a game at both ends.
Seventeen points and a BBL Cup Final record 15 rebounds with boundless energy and athleticism was the inspiration behind his performance and award. It was encapsulated by the huge offensive rebound he took with time expiring which enabled Fletcher to net the two points late on that sealed the deal.
Eagles had led by three after the first quarter and by eleven at the half which they stretched to that fifteen-point gap in the third. They had looked in control but never has the expression that basketball is a game of runs been better illustrated than in those final fifteen minutes.
When the dust settled and the ticker-tape exploded it was Fletcher that stepped up with fellow veterans Defoe and Drew Lasker to lift the BBL Cup for the seventh time in the history of Newcastle's finest professional sporting team.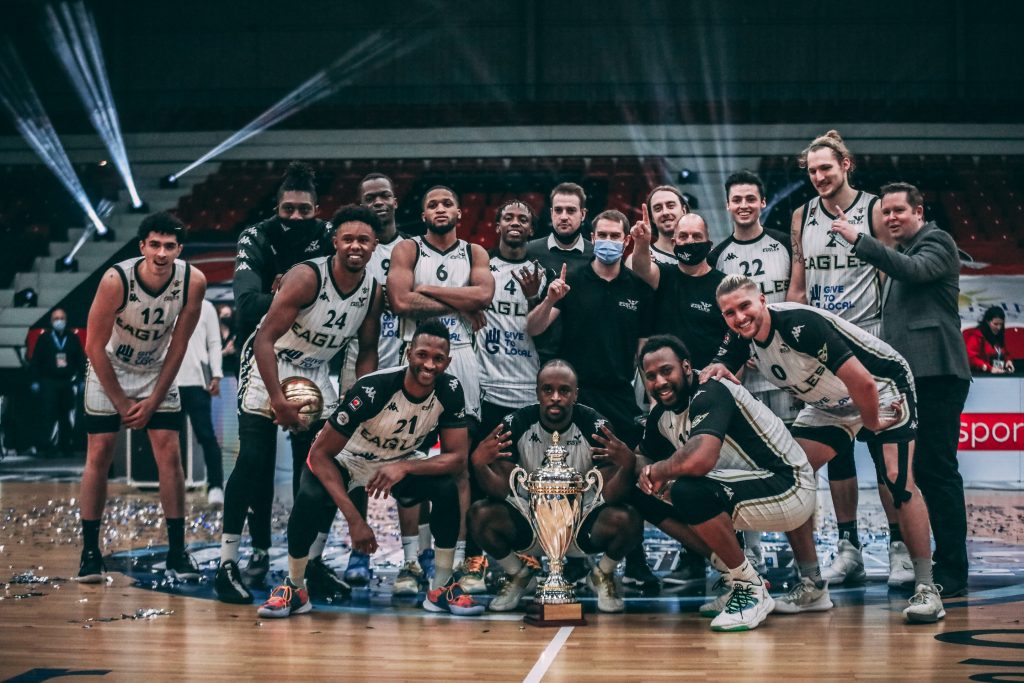 Watch the post-game celebrations: