| | | | | | | | |
| --- | --- | --- | --- | --- | --- | --- | --- |
| Eagles | 22 | 26 | 10 | 17 | 6 | 71 | Loss |
| Caledonia Gladiators | 17 | 10 | 18 | 20 | 8 | 72 | Win |
The honeymoon period is over. But Newcastle Eagles' interim head coach Ian MacLeod won't care. Nobody said it would be easy succeeding the most successful play caller in British basketball history and the new man at the helm always knew as much.
A dramatic last-gasp overtime defeat to Glasgow Rocks won't dissuade MacLeod that he made the right decision in following Fabulous Flournoy into the Newcastle hotseat.
And the determined Geordie will relish the weeks and months ahead as he takes the lessons learnt from a cruel defeat and continues to make his mark on a team in transition.
In the six days since the two teams last met, various registration issues had been resolved and injuries healed. Newcastle named Nick Schlitzer and Sauveur Kande on the bench for the first time since pre-season after both players were cleared to make their BBL Cup debuts.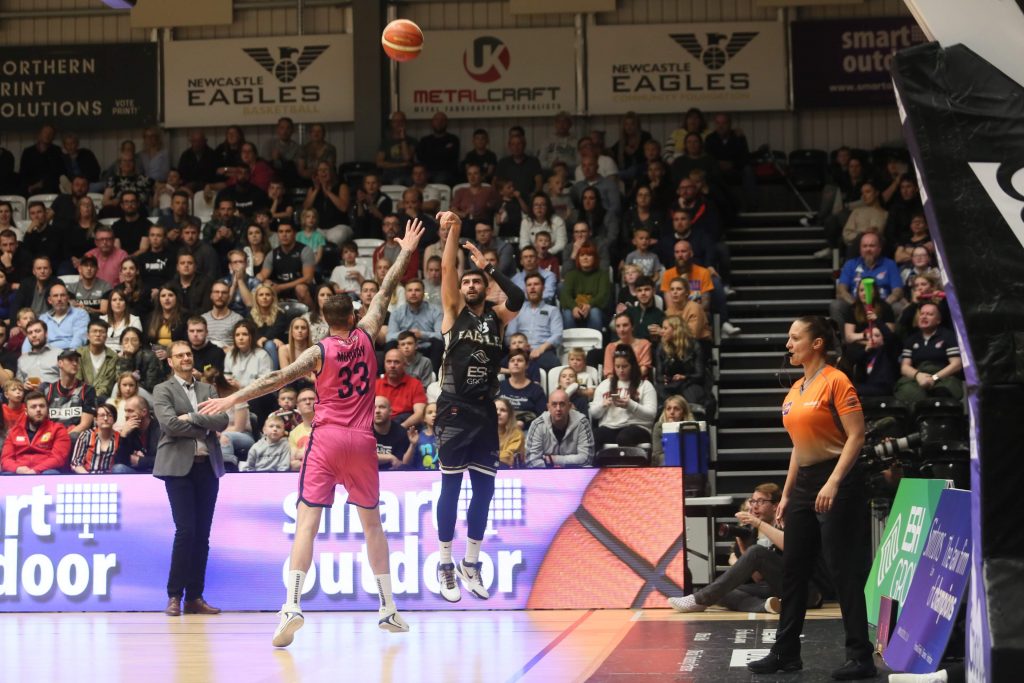 And although a frustrated Rodney Glasgow was again forced to watch on from the sidelines, as US officials finalise the American's paperwork, Frenchman Sade Aded Hussein was passed fit to play alongside rising star Themba Yabantu.
Glasgow coach Vincent Lavandier included both players barred from facing the Eagles on Sunday – a thrilling clash that the visitors clinched by four points – as Eli Pepper and Maxime Djo Ebala made the Rocks' starting five.
But the Scots were dealt a huge blow prior to tip off when it became clear an injured Ali Fraser would not suit up just days after dropping 31 points on Newcastle.
The hosts were leading 10-8 when MacLeod's double substitution introduced Schlitzer and Hussein. And the focused pair were clearly in the mood to make up for lost time.
Watch the post-game interview with Drew Lasker. our Eagles' top scorer on 15 points:
Ex-Surrey Scorcher Schlitzer announced himself to the ECA faithful behind a beautifully judged, arcing three. And not to be outdone, towering Frenchman Hussein looked impossibly light on his giant feet as he coolly stepped outside the three-point line to hit an equally impressive triple.
The Eagles led 22-17 as the first quarter buzzer sounded and extended that advantage to 10 points after holding Glasgow scoreless for the first two-and-a-half minutes of the second period. But the most significant action of a stop-start first half involved Rocks' NCAA Division One recruit Pepper.
With half-time less than two minutes away and the hosts 33-25 up, the 6ft 9in forward picked up a needless third foul following a clash with Darius Defoe. To rub salt into Pepper's wounds, the irate BBL rookie was hit with an instant technical and the immediate wrath of a furious Lavandier.
Glasgow would have to play the majority of the second half without their marquee summer signing but that was only half the story. Fellow big man Gareth Murray went into the break with three fouls of his own – leaving the way clear for Newcastle's big men to exploit an inevitable advantage inside.
But one of those Eagles' big men looked set to play no further part with Mike Morsell last out of the locker room and down on his luck. The US star received treatment for a suspected hamstring injury during the half and must be considered a doubt for Friday's trip to Leicester.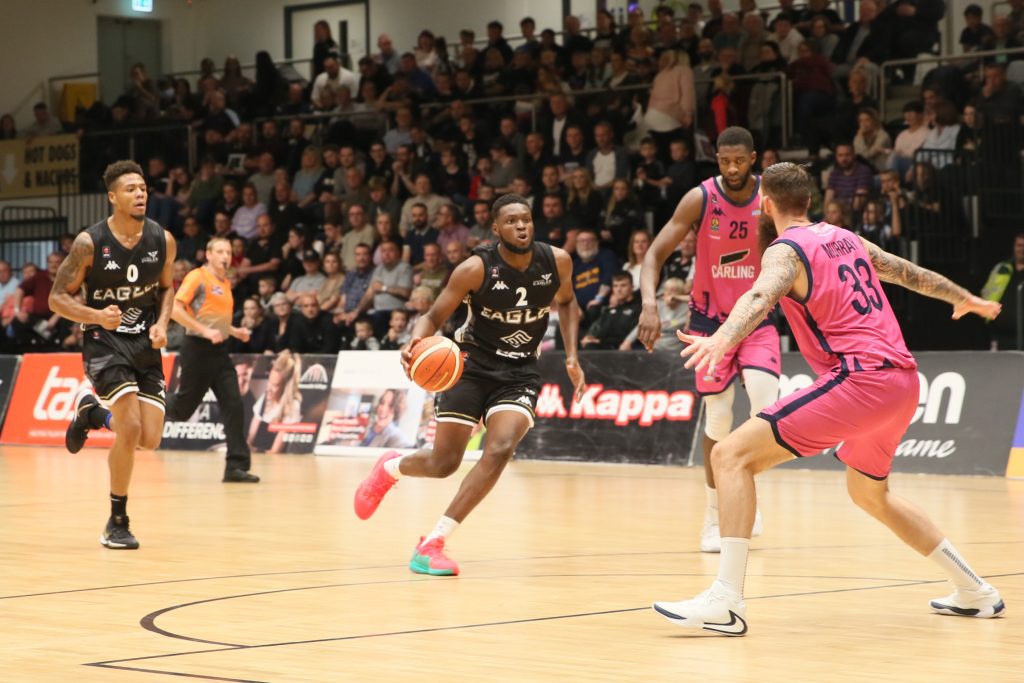 If the prolonged absence of Pepper should have counted in Newcastle's favour then nobody told the visitors. The Rocks raced out of the blocks on the back of a 12-1 tear to tie a typically fractious affair between two fierce rivals and it required a much-needed Schlitzer lay-up to stop the rot.
What was undoubtedly the Eagles' poorest passage of play to date under MacLeod had allowed Glasgow a way back. And although Newcastle led 48-45 with 10 minutes on the clock, their border rivals were a team reborn.
With Pepper back to spice things up it was Mitchell who became the first player to foul out of an increasingly tetchy affair. The Bronx bruiser was nowhere near his best on a night when Lavandier got his tactics just right.
Hussein took an unpredictable tie into overtime but when it came to hitting the clutch baskets MacLeod's men fell agonisingly short. For Fabulous Flournoy's successor, the hard work starts now.
You can watch the whole game back live on the BBL YouTube channel.