Derby day can't come soon enough for determined Newcastle Eagles as Chris Bunten's side goes in search of back-to-back wins against Durham and Oaklands.
A week which saw results go the way of the fast-improving Tynesiders means the women in black remain on course for a top eight finish.
And for the first time this season Newcastle are favourites to win both of their fixtures across a mouthwatering double-header weekend.
"It's not a position we're used to but we've played ourselves into the favourite role," admitted Bunten.
"I can't remember many matches this season where we've been expected to win and it's a different mindset that we need to deal with.
"We need to approach both games fully focused and stay committed to our gameplan.
"We can't afford to be complacent and I wouldn't allow that.
"It would be easy to look at where Durham and Oaklands are in the league table and forget about the talent that both teams have on court.
"That's not going to happen. Our priority is going down to Durham and doing our job there before we can even think about the Wolves."
The homecourt Palatinates face their derby rivals for the first time this season later today on the back of a miserable 1-13 WBBL Championship record.
But Bunten insisted that Durham's recent performances – rather than the club's disappointing results — will be the focus of his pre-game team talk.
"They don't get blown away too often and we know all about the problems they can cause inside," he added.
"Their forwards carry the bulk of the offensive threat and height is something that we lack.
"We need to close down Kara Elderkin, Clare Paxton and Lies Van Straaten and ensure we play to our strengths.
"We need to box out and run the floor.
"But we know their guards are very aggressive and we need to be ready for anything down there."
Oaklands visit the Vertu Motors Arena tomorrow in freefall after winning just two of their last six games — one of those wins a nervy five-point victory at Durham last month.
The Wolves were well beaten by Sevenoaks Suns in midweek despite a stirring fourth quarter comeback.
But Bunten warned: "You never know which Oaklands team will turn up.
"Like us they're fighting for a playoff place and in Merissa Quick and Melita Emanuel-Carr they have two top players who we need to take care of.
"It's a big game in terms of the playoff picture and we have to make sure it's us who comes out on top."
One player guaranteed to play a key role for the Eagles across the weekend is homegrown star Orieoma Chukwu-Etu.
The all-action guard bagged a place on the bench as the latest WBBL All Star Five was named earlier this week.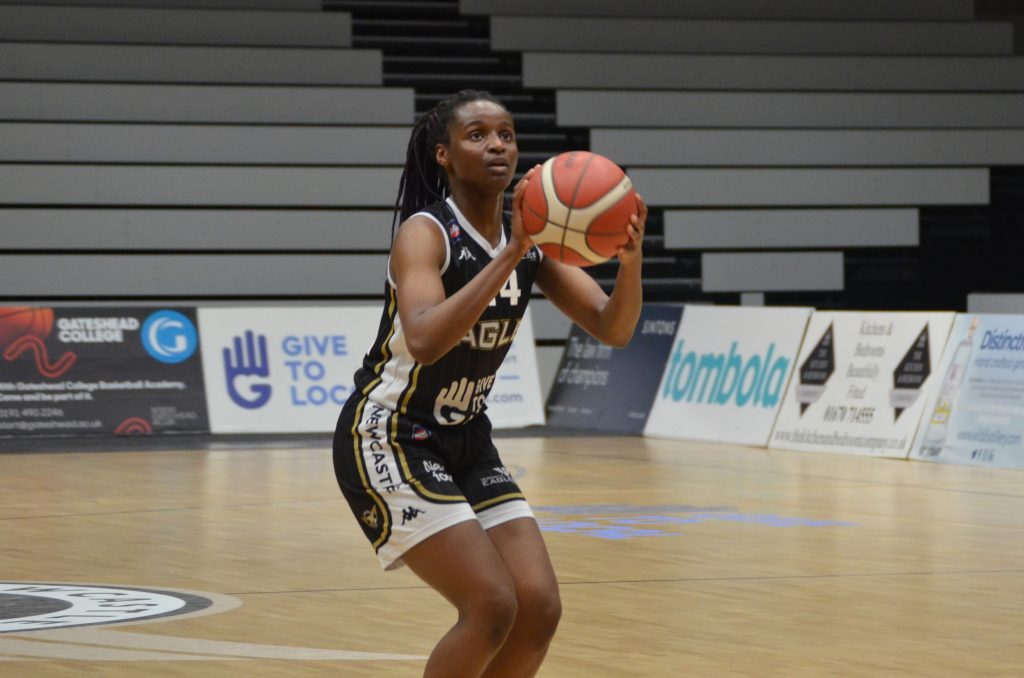 And Bunten added: "Ori continues to get better and better as she spends more time working with the talented players around her.
"It's been one of the positives of lockdown that she has been able to train with us more often due to the fact that Newcastle University basketball has been severely restricted.
"Ori has had no conflicts in terms of practice sessions and she's improved hugely during the last few months.
"One of my priorities next season is to work closely with the coaching team at Newcastle to ensure Ori can maintain her progress and commit to both teams fully."
This afternoon's derby clash tips off at 1pm and will be streamed live and for free via the Team Durham YouTube page.
Sunday's tip-off against Oaklands Wolves will be live on the box office at 4pm.