It's a huge game for Esh Group Eagles Newcastle tonight as they head down the M1 to take on reigning BBL Champions Leicester Riders in a crunch Championship encounter.
It's the third meeting between the two rivals this season with the Riders winning convincingly at Newcastle on the road in the league before Newcastle gained revenge with a six-point success in the BBL Cup Quarter-Finals.
The Eagles are coming in to the game on the back of a huge 129 – 59 win in the BBL Trophy against City of Edinburgh Kings. It was a game they had expected to win but the performance pleased veteran forward Darius Defoe who is in his 14th season with Newcastle.
"It was a good performance and we need to keep going a step at a time. We definitely worked hard in training all week and put that in to the game well and are just trying to move forward and looking forward to tonight's game."
This week, Defoe and his colleagues had Christmas Day off but have trained every other day with the additional bonus of that training taking place inside the brand-new Eagles Community Arena something the one-club man was thrilled about.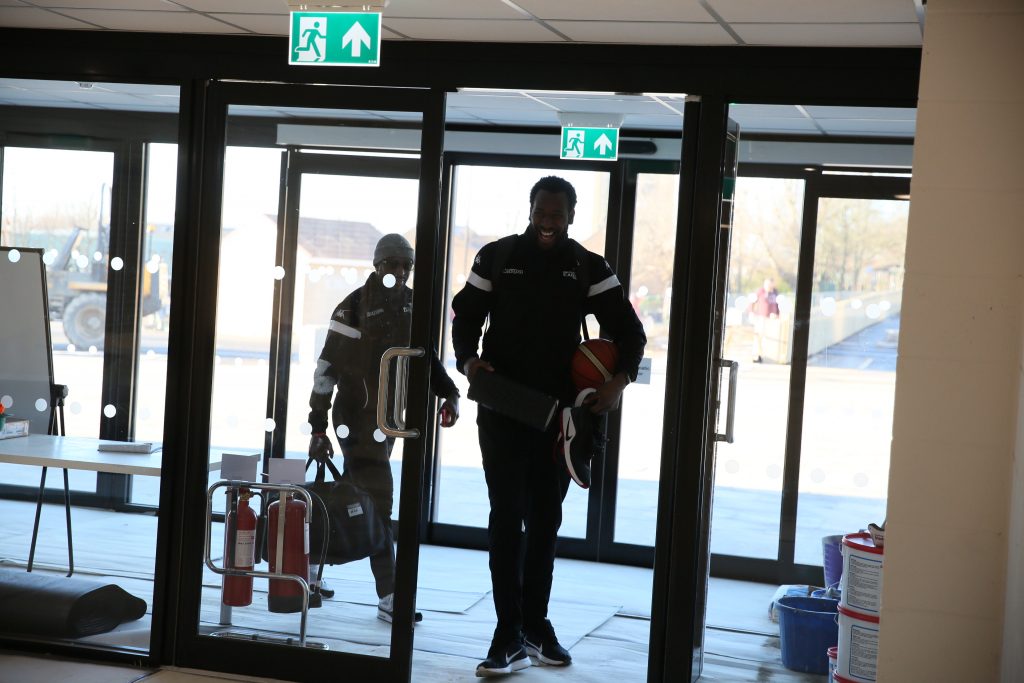 "Since I've been here, they've been talking about the new build and finally its there. Walking in for the first time it looked beautiful and it's great. I think people are going to fall in love with it when they see it. Training has gone well this week and we all felt good in there and are ready for tonight."
For the first time in a long time in The BBL this game isn't about first v second, it's about two teams trying to turn around their seasons and gain some momentum for the New Year. The Riders actually lost last time out in a shock result at Manchester in The BBL Trophy so both teams are desperate for a win.
"It is a big game for both teams but at the end of the day we're not concentrating on what Leicester are doing, we're concentrating on what we must do. We have to make sure we get the win and end the year on a high."
"It's going to be a close game. Both teams really know each other well having played each other as many times. For us as always, our key is our defence. We have to get that right first and if we do that it usually leads to good offence for us."
"I'm confident we can get that right. I'm always confident about our chances in every game. If you're not confident then there's no point in playing. It would be nice to end the year with a win and start looking forward to 2019. We need to make sure that we try to win every game from now on."
"We can't afford to slip to 7 – 6 as that would make it hard to come back from so whether it's by one point or a couple of points this one's about getting the win and not all about the performance. We are ready to go and get that win we need."
As calendar years go The Eagles haven't had the best of times in 2018 but a win tonight against Leicester would even the league series between the two sides. It would also give Defoe and his team-mates the perfect platform to spring in to that fantastic new arena in 2019 which everyone is looking forward too.