It's three weeks since the Newcastle Eagles' behind-closed-doors friendly against Sheffield Sharks at the Eagles Community Arena which in a keenly contested game they were victorious 96-85.
The game gave head coach Ian MacLeod the chance to assess his new squad under playing conditions. Also, with the game being streamed live and for free to Eagles season ticket holders they also had the chance to view the 2020-21 roster for the first time.
The consensus of opinion was all liked what they saw and one of those making a real impression first time out was 6'6" forward Justin Gordon.
The athletic and dynamic American had a fine debut recording 13 points, 6 rebounds and 3 assists in an all-action display.
Justin is settling in well to life in Newcastle and said: "The adjustment period to an English-speaking country is always much easier than others, but the team and staff have made it extremely easy.
"I love Newcastle so far. I've walked through the city a little and also went out to the coast as well. Definitely has a lot to offer."
Today marks the end of the fourth week the team have been training in their new Eagles Community Arena home together.
"The arena is great and the transformation from the practices to the games is still kinda crazy to me", Gordon added.
"Even with no fans the atmosphere was good. Training and everything is going really well, we've got a great mix of guys who all want to win and are competitive with a coach to learn from and keep us all accountable."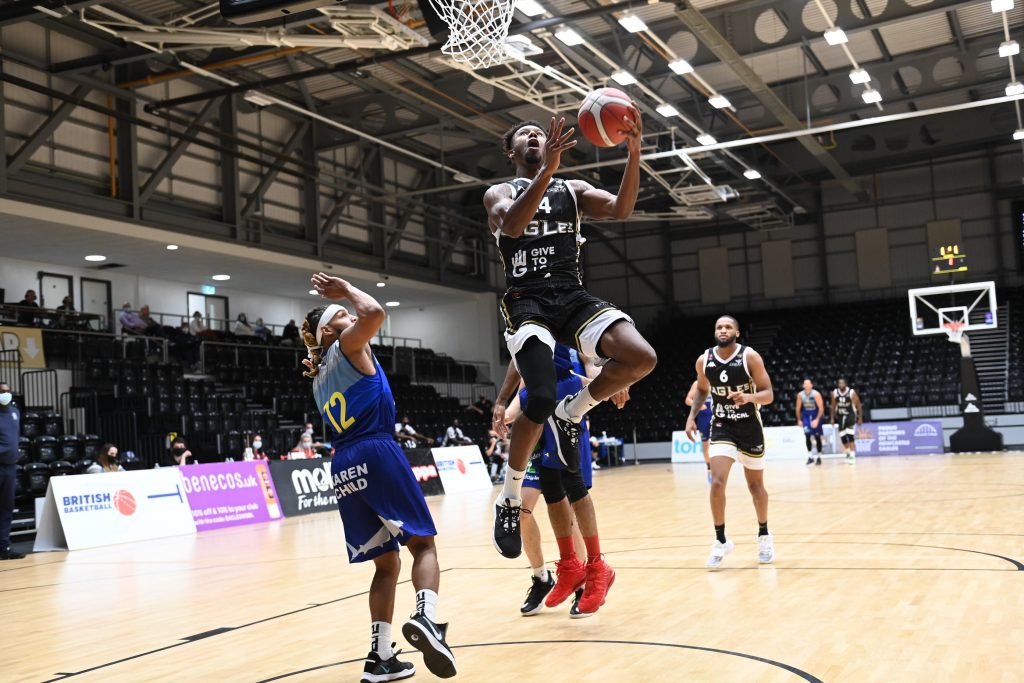 There's no doubting that even in the early days this seems to have translated to Justin's play and he freely admits how much he enjoyed the game against Sheffield and gelling with a new team.
"Enjoying playing is one of the reasons why I play and it was one of the keys coach mentioned and I think this team is fun to play for in general", the forward told us.
"Our team style is fun and fast, also as a team everyone is always looking to help the next guy and mistakes aren't dwelled upon. Winning helps the most though of course.
"We've got a lot of really smart players on this team, in both vets and youth, and everyone is willing to learn from and listen to one another, so the mix is working very well.
"I'm looking forward to what we can be as a team."
Clearly Justin has arrived with a great mental attitude and outlook and will be a big asset for the Eagles going forward.