Newcastle Eagles are pleased to give Justin Gordon the opportunity to continue his professional career in the BBL this season as part of the 2020-21 roster.
The high-flying athletic forward has previously played in Australia, Holland, Germany and Sweden.
Whilst listed as 6'6" he comes with a reputation of being able to play bigger than his size with his post-up and inside game enhanced by his athletic ability and fierce competitive all-round edge.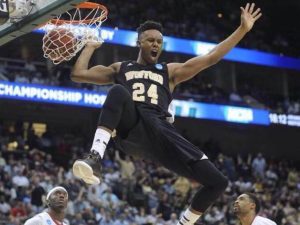 "I was excited to hear that the Eagles were interested in me, especially after I learned a little bit about their winning history and the club's culture", said Gordon.
"I believe the team plays an up-tempo style that I could excel in, a place I could use my skills to help the team as well as improve as a player in a respected league."
Graduating from NCAA Division 1 Wofford University in 2016, the former Southern Conference man was part of the tournament winning 'Terriers' team in 2014 and 2015, including a regular season championship in the latter season.
His first professional outing was with Sandringham Sabres of the Australia's SEABL-South in 2017.
Gordon followed up with a stellar year at Rotterdam Challengers of Holland's Eredivisie in 2018-19 with the third best points per game in the league on 17.5 and second best in rebounds that season with 8.7.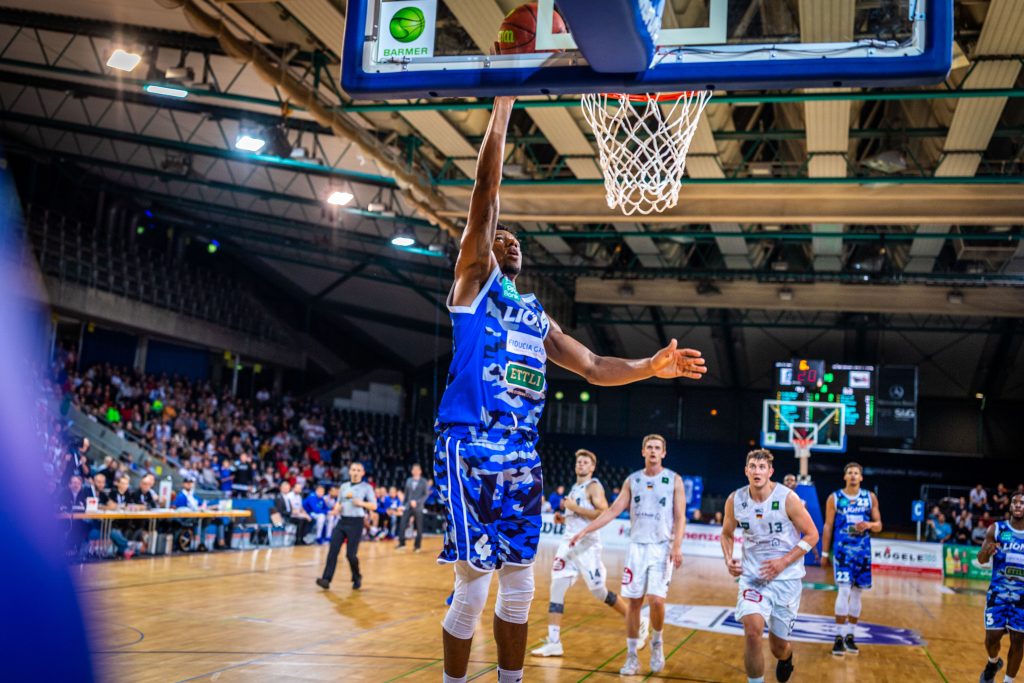 Last season saw him start with PS Karlsruhe Lions of Germany's ProA Division averaging 11.3ppg and 5.9rpg, before moving to KFUM Jamtland Basket of Sweden's Basketligan in November, where he went on to average 15.0ppg and 4.7rpg over 24 games.
"I've been blessed to have the opportunity to play in so many different places. Definitely thankful for the experiences I've gained through my travel and this is the next step", the 26-year-old added.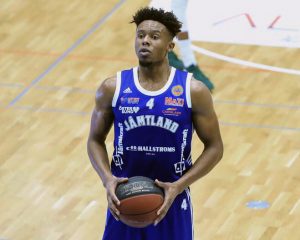 "My athleticism helps me to be able to guard most positions and my effort and energy has and will help me be successful. I believe I'll help in any area on the floor that the team needs, whether that's scoring, creating, or getting stops defensively.
"I hope to get the most out of each day with the team, and hopefully that leads to a successful season for us.
"I'm ready and excited to get to Newcastle and start the season with the Eagles!"
For head coach Ian MacLeod it's another piece of his jigsaw neatly slotted in.
"Justin is a proven performer in multiple leagues around Europe. His performances in Holland, Sweden and Germany translate well as far as BBL calibre are concerned", said MacLeod.
"He is another athletic and exciting player who I think will fit in well with our style of play."
This takes the Eagles roster for the forthcoming season up to ten with still more announcements to follow ahead of the eagerly anticipated pre-season pilot game on Friday 18 September.