Two of European basketball's top performers are returning to Tyneside as Newcastle Eagles WBBL seek to build on last season's breakthrough campaign.
Chris Bunten's side emerged as title contenders with the strongest Championship showing in the club's history prior to lockdown.
And nobody was more frustrated at the premature end to a positive season than standout duo Mante Kvederaviciute and Lisa Koop.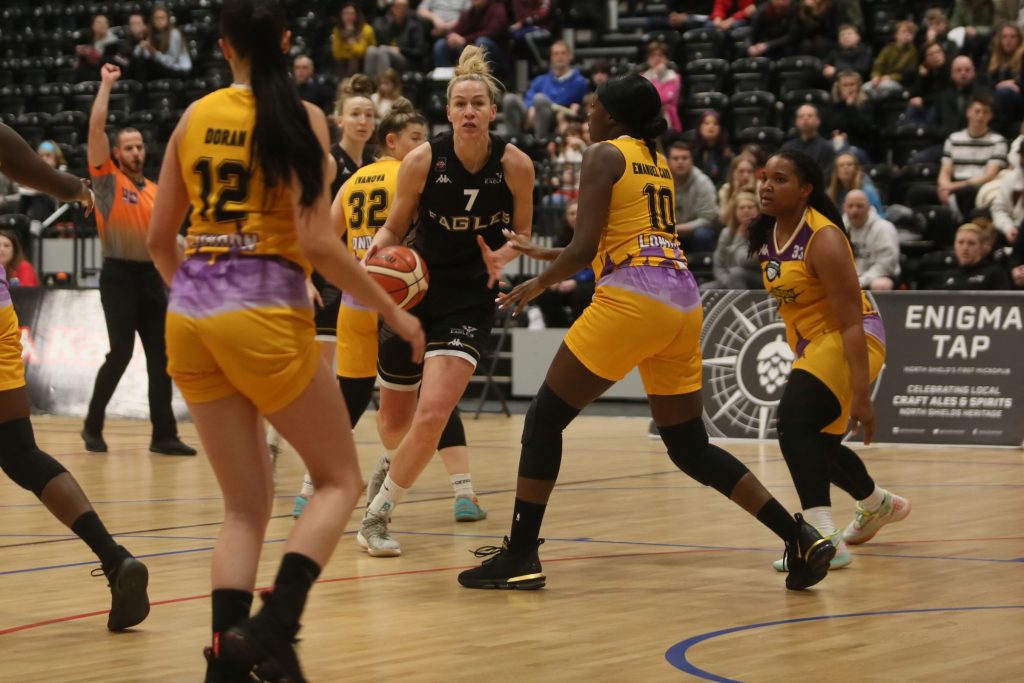 Newcastle's K twins posed a double threat to WBBL defences and Bunten explained: "It's great to have them back.
"It was always the plan as they're entering their second year as Masters students at Northumbria University, but with everything that's happened since March there was an inevitable element of uncertainty.
"They are two players who can only get better in a Newcastle vest as far as I'm concerned.
"Lisa is in fantastic shape. She's played at the highest level for club and country but shows no sign of slowing down.
"And Mante is at the peak of her career. We are so fortunate to have a player of her calibre at the club. She is a matchwinner in every sense of the word."
Such is Bunten's faith in Kvederaviciute that the playcaller has appointed the forward as co-captain this season.
The Lithuanian international will share the armband with local favourite Rachael Bland.
And Bunten added: "They're the perfect combination.
"Rachael is Newcastle Eagles through and through and has been a key part of this organisation and basketball in the North East for many years.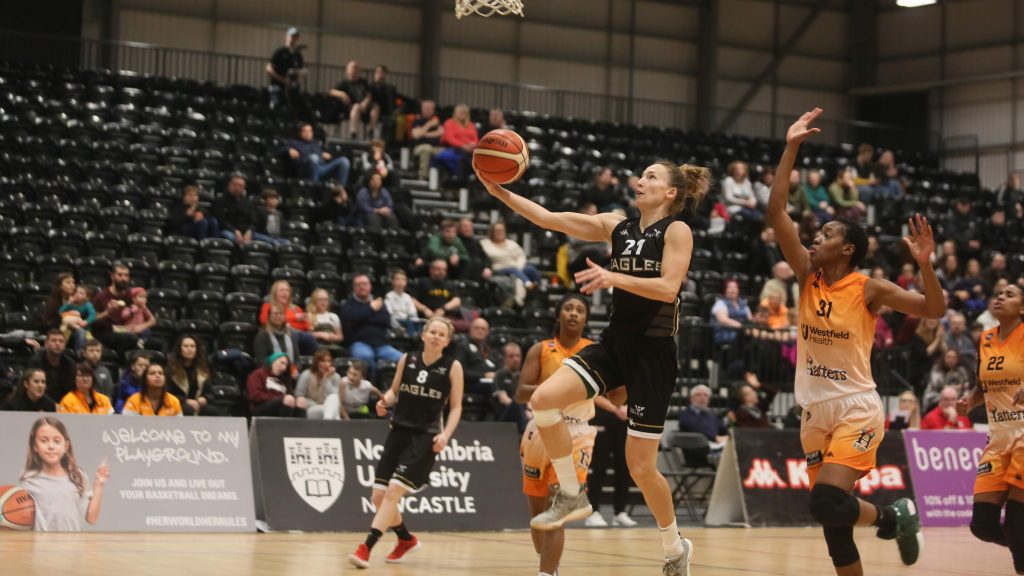 "She is so encouraging on and off the court and Mante is a player who demands respect and sets the standard.
"She can be a little intimidating at times and she tells it how it is. But I like that. She's a proven winner and has incredibly high standards.
"Between them Rachael and Mante are perfect leaders on and off the court.
"They remind me of when we had Ta'Yani Clarke and Diana Voynova doing the same job and that was a hugely successful period for the club."
At 6ft 6in, Koop quickly became a target for opposition players and referees in her debut WBBL campaign.
The German international endured a frustrating start to her career on Tyneside and led the league in fouls conceded for some time.
But Koop became increasingly key to Newcastle's robust style of play and sustained success as she adjusted to life in the UK's top league.
And Bunten added: "I think the officials judged Lisa on her size rather than her approach in the early days but I have an open dialogue with many of the referees and I think they understand her better now.
"Lisa just couldn't work out why she was being called for fouls that wouldn't have been considered an infringement in Europe.
"But she worked extremely hard to make the necessary tweaks and, at the same time, the officials became more familiar with the player and the person that Lisa is."
In Kverderaviciute Newcastle boast one of the stars of the WBBL and a player who can turn a game when the mood takes her – or her team needs her.
"I am a big believer in team basketball and everyone plays a role on my roster," added Bunten.
"Having said that, it's great to have Mante up my sleeve for when the going gets tough or we need to close out a game.
"She is a class act who will go on to enjoy many more years of success at the highest level long after she decides her time is up at Newcastle.
"I'm just delighted that both her and Lisa have committed to the WBBL for another season and they will continue to be a force to be reckoned with."