Newcastle Eagles have landed the centre they were chasing to complete their 2020-21 roster. Evan Maxwell is the man and at 6'10" he certainly fits the bill, adding to an exciting Eagles line-up for the forthcoming season.
This will be Evan's second professional season after he played for Nova Ves in Slovakia's top division last year averaging 15.6 points and 7.5 rebounds over 27 games in a league that Eagles point guard Rahmon Fletcher previously played in.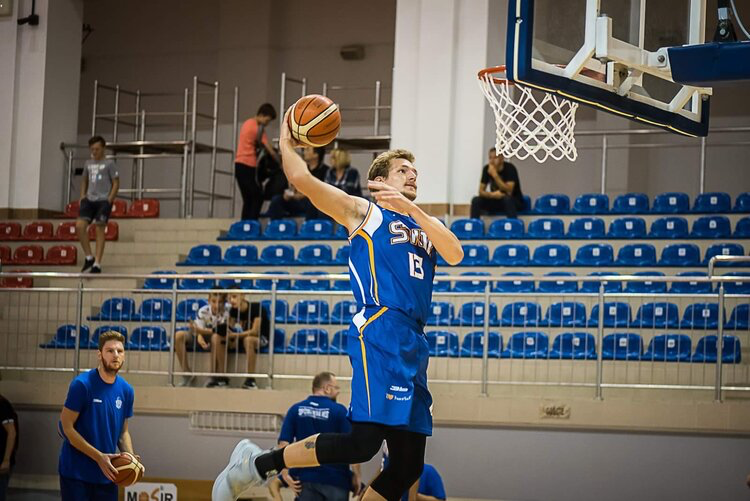 The native of Pennsylvania had an interesting US College career starting out at NCAA Division 1 Liberty University. After averaging 10 points and 4.8 rebounds a game in his sophomore year he attracted the attention of highly respected University of Kansas Jayhawks head coach Bill Self.
However, he never played for Kansas and made the brave decision to leave the programme and headed to NAIA Indiana Wesleyan where in both years he attained All-American honours winning a Division II Championship in 2018 with the Wildcats.
Upon leaving Kansas, Self was very complimentary about Maxwell despite him never suiting up for the Jayhawks.
"We were all excited when Evan committed and we all had high expectations for him just as we're disappointed that he's decided to leave. We fully support his decision. He's a tremendous young man and we wish him nothing but the best", said Self.
Evan is certainly looking forward to being an Eagle this season and continuing his professional career in the UK and the BBL.
"I'm extremely excited to be coming to such a historic place like the UK", Maxwell told us.
"I've never been, but throughout my life I've heard so many awesome things and am truly looking forward to experiencing the country and culture.
"Newcastle looks amazing and I am so happy to be able to continue my career in such a beautiful place.
"I've been spending the last few weeks researching and learning about the BBL and the Eagles.
"I'm blessed to be joining a league that has continued to get better over the past years and a club with such incredible success in this league."
"I know I am joining a winning culture and also a community-oriented organization and I'm extremely grateful to be wanted by the organization and to be a part of it."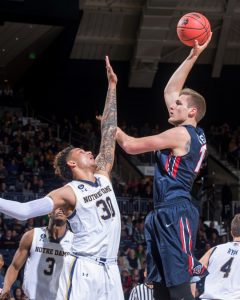 "I plan to bring a hardworking and winning mentality to the club. I know I will be joining other great and experienced players so I look forward to learning from them and following their lead.
"As I understand and learn the culture of the team I also hope to come into my own as a leader for the team on and off the court.
"I plan to get better every day and do my part to add to the winning success of the program. I'm honoured to be a part of this organization and I plan to represent the Newcastle Eagles to the best of my abilities."
Head Coach Ian MacLeod has no doubts that he has landed a big part of his 2020-21 plans.
"Evan is someone who has gone a little below the radar in recent years. A big body with a great touch from outside", added MacLeod.
"I think he will prove a difficult match up. When I did the background research, I heard nothing but good things about Evan.
"A family man and a hard worker who will fill a big role in our offence. I am very happy to be bringing Evan to Newcastle.
"In Slovakia last year he performed extremely well and after talking with him it is obvious, he wants to continue to progress and grow, I think this is a great place to do just that."
Evan Maxwell takes the Eagles roster up to 12 and the hope is that they'll all be available for the planned BBL pilot game on Friday 18 September at the Eagles Community Arena.