Showman Travon Broadway Jr has promised style and substance after the ambitious import pledged to play a starring role in Newcastle Eagles' 2022-23 reset.
The shooting guard heads to Tyneside following a spell in Macedonia's top flight.
And Broadway Jr is buzzing to join the BBL after tracking the league since his senior year at Central Michigan University.
"I'll bring versatility to the team — a little bit of everything," said the 24-year-old.
"I focus on both ends of the court. I like to play defence and to get into the passing lanes. Steals and fast breaks are a big part of my game.
"I'm the opposite of a one-dimensional player."
Broadway Jr averaged 17 points and five rebounds during his final season as a Chippewa in the Mid-American Conference.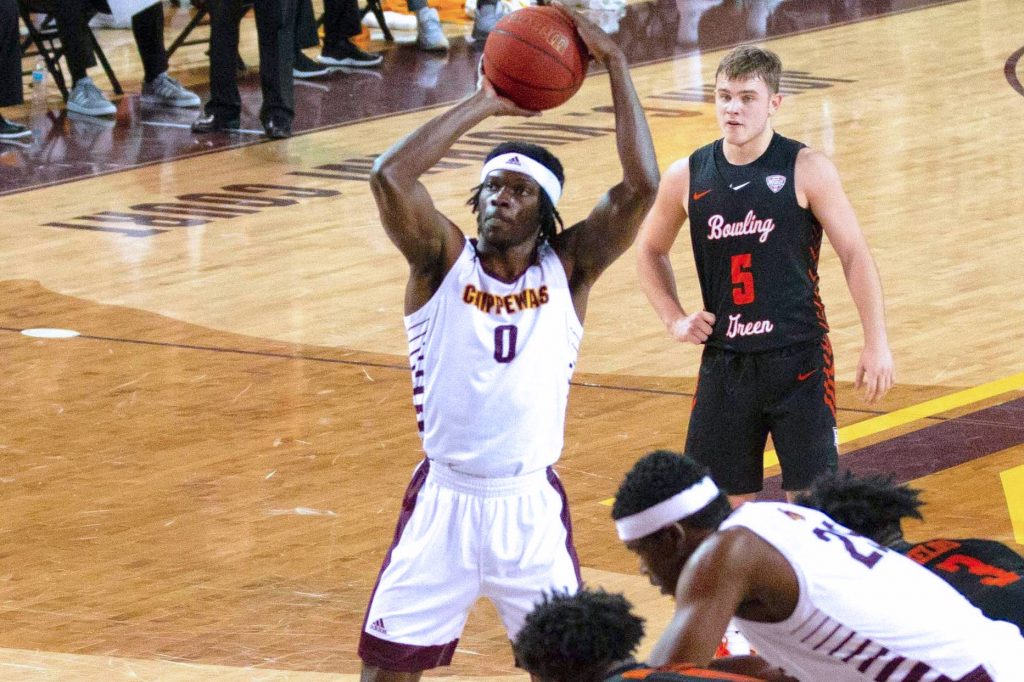 And that eye-catching form earned the Miami native a first professional contract with TFT Skopje last summer.
A mid-season switch to Kožuv followed in January but Broadway Jr admitted his European experience proved to be a baptism of fire.
"It was a tough season in Macedonia," he added.
"I had to deal with a lot of off-court issues and it was a long season. I arrived home looking forward to a fresh challenge.
"I'd been looking at the BBL for a while.
"During my last year at college I was looking closely at the league and I really liked what I saw.
"On the court it looked like a really strong league and off the court it came across as professional and well organised.
"I followed the progress of a couple of guys over there and realised it would be a good fit."
When newly-appointed Newcastle Eagles head coach Marc Steutel came calling the conversation was quick…and positive.
"Coach Steutel's energy has been great and he seems like a genuine guy with a point to prove," added Broadway Jr.
"He's kept it real from day one and I'm heading to Newcastle with my eyes wide open.
"Coach Steutel has been up front about the challenge we face. We're both heading into our first year at this level and we both want the same things.
"It just feels like a great opportunity to be at the start of a reset and at the start of something new.
"I've signed for the most successful club in BBL history and it's our job to get Newcastle's name back where it belongs.
"There's a lot that the Eagles want to prove this season and I've bought into that.
"There'll be a lot of pressure but it's good pressure. It's going to be intense and there will be a lot of eyes on us from day one.
"But I know the Newcastle fans are passionate and supportive and they'll have our backs."
Broadway Jr's signing follows hot on the heels of Rowell Graham-Bell's recruitment earlier this month.
And coach Steutel is staying true to his word as he seeks to assemble a side underpinned by pace, passion and power.
"Travon can play a variety of positions and he comes here looking to kickstart his professional career," said the Eagles' playcaller.
"He'll bring energy and drive on court and I'm sure he'll excite our fans."
Eagles officials are finalising the club's pre-season programme with Steutel's new-look roster due to assemble at the Vertu Motors Arena for the first time next month.
Season tickets are still available and include the Early Bird discount until the end of July. Visit the Newcastle Eagles Box Office for details.