Chris Bunten has reinforced his commitment to emerging British talent after snapping up two of the country's top young prospects.
Abby Lowe and Molly Taylor have signed for Newcastle Eagles WBBL after successful stints at college in the US.
And Bunten – who has previously worked with both players at GB Under 20 level – can't wait to get back on court with the dynamic duo.
"Abby is incredibly versatile and she's a great shooter," said Newcastle's playcaller.
"She defends the ball very well and I enjoyed working with her at the GB Under 20s camp a few years ago.
"We stayed in touch while she was at San Diego State University and although she hasn't played too much in the last 18 months I know she can be a real asset for us.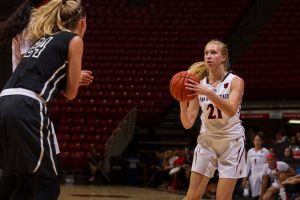 "It's fair to say she fell out of love with basketball for a while but it's my job to reignite her passion and untap her potential.
"She's only 22 and Newcastle is the perfect place for Abby to take her game to the next level."
Lowe joins Taylor on Tyneside at a time when Bunten is building a roster primed for taking on the WBBL's big guns.
Crowd favourites Rachael Bland and Mante Kvederaviciute have been named as co-captains and veteran German centre Lisa Koop is heading back to the North East.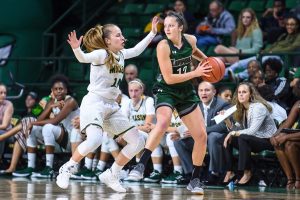 But Bunten is keen to give the game's rising stars a chance to impress and he added: "Molly has the ability to be a key player in the WBBL.
"She played four years for Loyola and moved to the States as a 15-year-old. She's only 22 but she brings a vast amount of experience to the group.
"Molly made a big impression on me when we were part of the GB under 20s set up and I'm delighted to bring her to Newcastle."
Both Taylor and Lowe will study at Northumbria University during their time in the North East and will be eligible to play BUCS basketball once competitive student sport is given the go-ahead to return.
Lowe is studying for a Master's degree in Creative and Cultural Industries Management and Taylor has enrolled on a Master's in Sport and Exercise Psychology.
"They're both very bright young women as well as being very talented basketball players and they'll be a great fit for the roster I'm building this year," added Bunten.
"Most of the pieces are falling into place and I hope we'll be in a position to reveal some more additions later this week."