Our Esh Group Eagles Newcastle managing director Paul Blake has welcomed the inclusion of three Eagles stars in England's training squad ahead of the Commonwealth Games.
Darius Defoe, Drew Lasker and Kai Williams have all been invited to next week's first camp where coach Andreas Kapoulas will begin the process of selecting his Gold Cast party.
And Blake believes any international tournament featuring an England team can benefit domestic basketball and the BBL.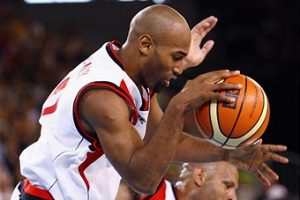 "I look back to 2006 when we had Fab [Flournoy], Drew Sullivan and Andrew Bridge in the England team and it was a fantastic opportunity for them and reflected well on the Eagles," he said.
"It was also a great opportunity to put basketball on the map and kickstarted the conversation about funding a national team ahead of London 2012.
"The fact is that we could lose three influential players at the end of the regular season but that's a price we're prepared to pay.
"And we actually won all four domestic trophies the last time we had three players at a Commonwealth Games!"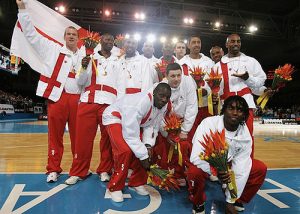 Newcastle won't be alone in losing key players at the business end of the BBL campaign should any of the Eagles make the cut.
Kapoulas has named 20 British-based players in his preliminary squad and will whittle that number down to 12 prior to flying out to Australia.
"I'd love to think our guys have a great chance," added Blake. "Nobody wants to lose players of the calibre of Drew, Darius and Kai but if they get selected and they choose to go then they will go with our blessing.
"I'll always remember the 2006 games as a positive experience all round. I'm sure the players involved would say the same."
Kapoulas welcomes his players to England's first camp on Monday – following the latest round of BBL fixtures.
Newcastle host Sheffield on Friday and if Lasker fails to shake off a niggling injury ahead of the Sharks game then there must be a doubt about the guard linking up with the national team.
By contrast, Defoe and Williams are set to start against the Sharks and both players will be hoping to hook up with their team-mates still boasting a 100% championship record.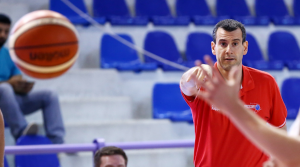 Kapoulas added: "We have a solid mixture of youth and experience and it's very pleasing to see a number of players who have been involved in the England pathway now getting the opportunity to represent England at the senior level."
There will be a further camp in February before the final roster of 12 players is confirmed. England will open Pool B play against Scotland on April 5 before games against India on April 7 and Cameroon the following day.