Esh Group Eagles Newcastle flew back in to the BBL Championship title race with a fabulous 76 – 69 win at reigning champions Leicester Riders last weekend as they saw out the 2018 calendar year in style.
Having already lost to Riders at home earlier in the season and also losing their previous three league games as well as going out of The BBL Cup at the semi-final stage, last Friday was a game they simply could not afford to lose.
Going in to the game they had seen off City of Edinburgh Kings in The BBL Trophy by an astonishing 70-point winning margin and the confidence they obviously took from that performance did spill over in to the game at Leicester.
Eagles were without the injured Fab Flournoy who is so often their defensive king-pin and leader on court as well as play-caller off the hardwood. His team and roster though shrugged off his absence to come up with one of their most powerful defensive displays of the season limiting Leicester throughout the crucial win.
Led by on-court general Rahmon Fletcher who's 18-points included a dagger-triple from NBA range to crucially put his side ten points up late on, 15 from Jeremy Smith with 10 of those coming in the final quarter and another great supporting role from the bench from Kyle Williams with 14, Newcastle just had enough firepower to see them through.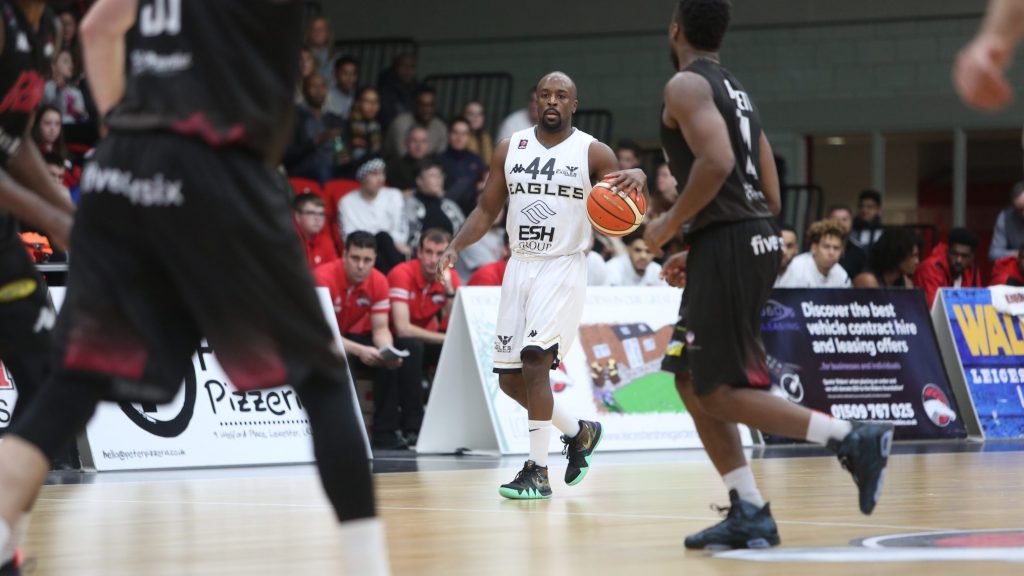 Add in a solid showing from Victor Moses who had a double-double of 10 points and 11 rebounds and it was very much a performance that Flournoy and his coaching staff could take a great deal of heart from as they move in to a very exciting 2019 calendar.
That year starts with another really tough game. Eagles have to travel the length of the country to take on the red-hot Plymouth Raiders who went through December with four straight victories which lifted them to 5th place in the table and took them through to the quarter-finals of the BBL Trophy.
The last time the two sides met was also at the Plymouth Pavilions back in October, a game the Eagles dominated with a 103 – 85 win but that was before the Raiders signed Rashad Hassan one of the premier big men in The BBL who along with the in-form Donte Nicholas have transformed Plymouth's fortunes.
Coach Paul James seems to be making The Pavilions a fortress once again for Plymouth and Newcastle will travel once again knowing that only a win will do if they are to keep up the pressure on the teams above and around them in the BBL table.
There's an added edge to the game as following Sunday's encounter, the two teams will meet again in Newcastle the following Friday night so will know each other well. The significance of that second encounter of course being the opening BBL fixture of the brand-new Eagles Community Foundation Arena.
A dream that has been long in the pipeline and thoughts of all at The Eagles will finally come to fruition and become a reality on Friday 11th January a date heavily circled on every Eagles fans' calendar. To go in to that game with successive away victories would certainly be a great way to welcome in a hugely anticipated night in the history of Newcastle Eagles Basketball.