Eagles back-court due of Rahmon Fletcher and Cortez Edwards have bagged starting places in the league's pick of the players for week 20 of the season.
Our BBL team held on to the BBL Championship's second spot after defeating London Lions at the Vertu Motors Arena last Friday night.
Fletcher has received this weekly honour for the sixth time this season, the third most of any player, after leading all scorers with 26 points on the way to a double-double against Lions, adding 14 assists.
The Eagles captain was 66% from outside the three-point line and made all eight of his free-throws, including scoring eight points in the final three minutes of the first quarter in a 17-0 run which pulled them away from the visits from the off.
Edwards meanwhile picked up the first triple-double in the BBL this season, despite numerous players getting near, and he also closes the gap on Lions' guard DeAndre Liggins at the top of the table for most All-Star Five appearances – this being his eighth.
In Friday's big win at home to London, Edwards finished with 10 points, 14 rebounds and 12 assists, also adding three steals and two blocks.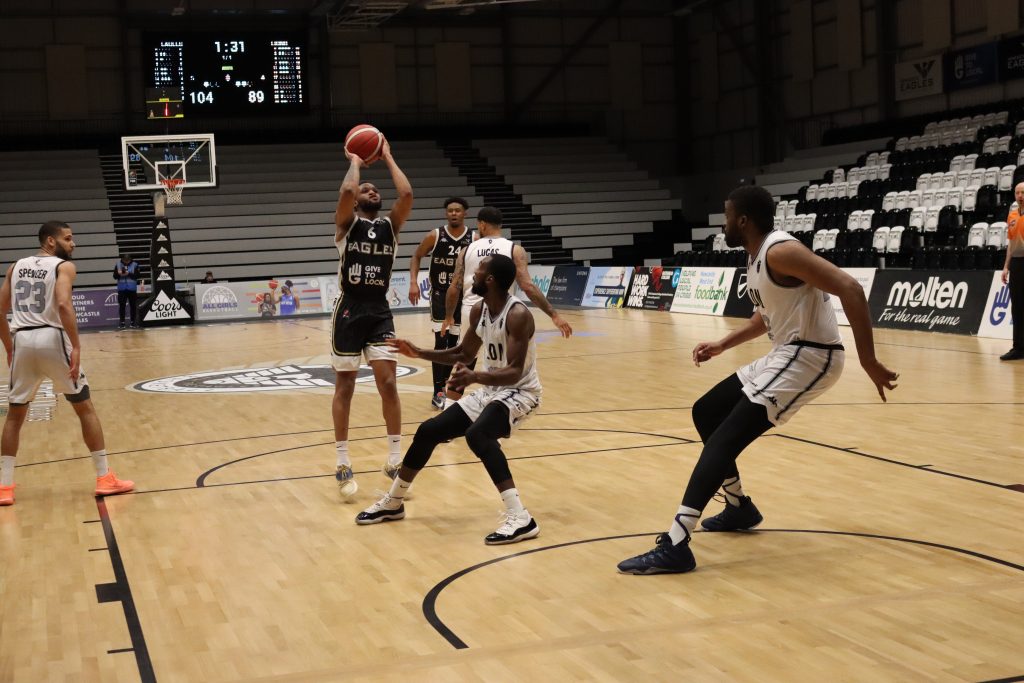 That decisive opening period for our Eagles saw Edwards grab four rebounds, four assists and three steals. The Newcastle number 6 secure the double-double with rebounds and assists first, only finishing the job for this remarkable triple-double by scoring his tenth point with 1:32 before the final buzzer.
This was all before the Eagles went on to pick up a second win of the weekend against Cheshire Phoenix with impressive performances from both players helping the team to another 'W' before the end of the month.
Well done Rahmon and Cortez!