| | | | | | | |
| --- | --- | --- | --- | --- | --- | --- |
| Cheshire Phoenix | 17 | 19 | 24 | 27 | 87 | Loss |
| Eagles | 27 | 29 | 17 | 30 | 103 | Win |
They say lightening never strikes in the same place but in the case of the Newcastle Eagles this saying may have to be changed. The Eagles completed a superb double-winning weekend last night with a tremendous 103 – 87 win on the road in Cheshire.
Just like Friday night in their win over London it was a powerful and comprehensive first half performance that set the platform for the Tynesiders to continue their drive towards the play-offs.
Watch highlights of our Eagles at Cheshire Phoenix:
Once again they had to weather a third quarter comeback from their opposition before closing the game out in the final ten minutes. It sealed a great weekend's work and confirmed both their return to winning ways and form in a double bonus for Head Coach Ian MacLeod and his team.
Justin Gordon was the catalyst for the win as he led his time in scoring confirming his return to full fitness. Once again the dynamic back court duo of Cortez Edwards and Captain Rahmon Fletcher and there were also double figure efforts from Louis Sayers, Darius Defoe and Evan Maxwell.
It was a game where Newcastle led pretty much from start to finish. Gordon getting them on the board first before Cheshire's Jalen Hayes levelled it up. But back came Gordon again with two triples sandwiched by another from Sayers and the Eagles jumped out to an 11 – 4 lead.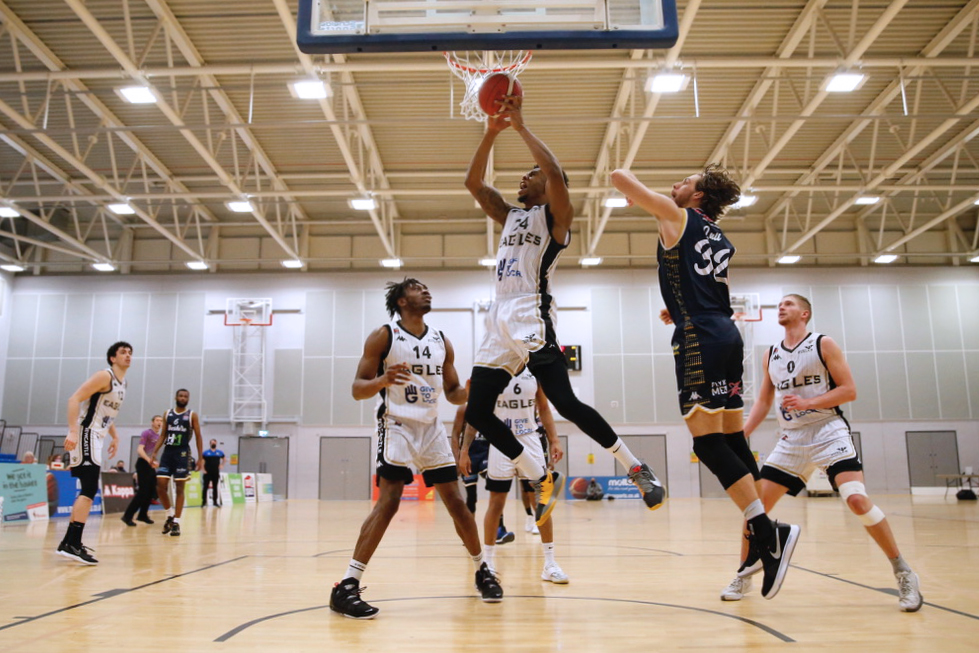 Phoenix called a time-out which temporarily stemmed the tide but when this Eagles side is all together and flying they are a hard team to keep up with. Staunch defensive work followed by trademark offensive transition and they kept pounding into their opponent's basket.
By the end of the first quarter, they had already established a double-digit lead and it wasn't about to get any easier for a beleaguered Cheshire side. Edwards and Maxwell where the main beneficiaries as Newcastle turned the screw tighter and tighter.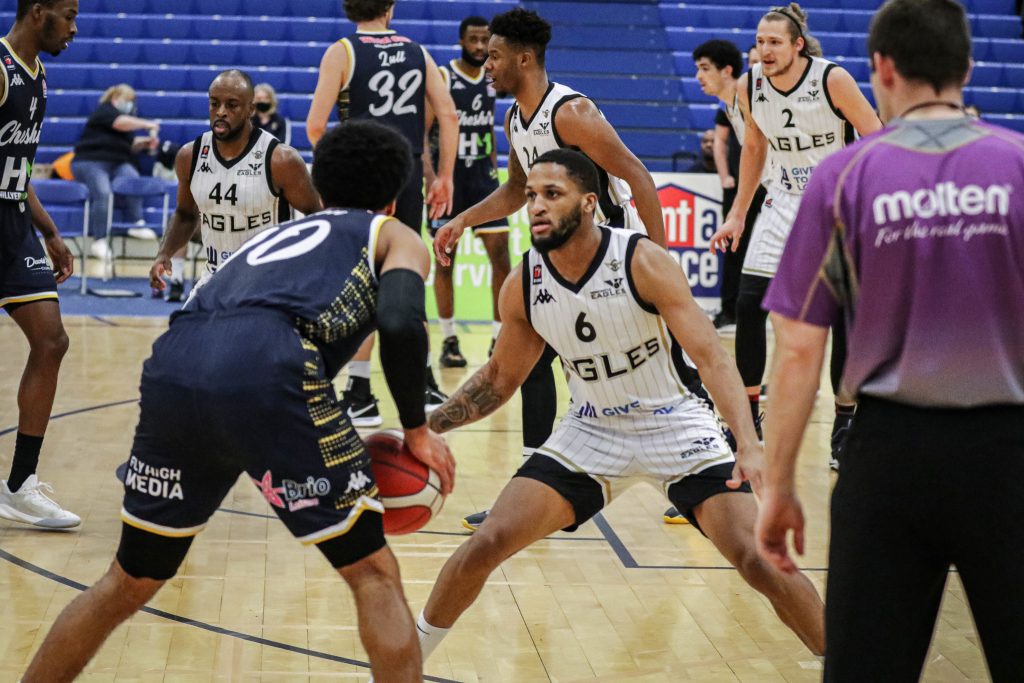 Another ten-point winning quarter in the second meant the visitors went to the locker rooms at the break leading by an impressive 56 – 36 margin. It meant that, like Friday, they had done their damage in that first twenty minutes and just needed to consolidate in the second twenty.
However, they had to withstand an impressive Phoenix effort to get back into the game. The home side ripped the first eight points of the third period to close the gap significantly and then got one point closer on three occasions.
But Fletcher rallied his troops on court and Edwards closed out the period with another deuce that took Newcastle into the final period with a 13-point cushion. That was as close as the home side were able to get.
Newcastle began the final ten minutes the stronger and increased the lead and then when their opponents threatened briefly to pull it back again they produced a decisive 13 – 6 burst midway through the last quarter.
This re-established their twenty-point advantage and then coasted to a convincing and deserved win to sweep Cheshire in the season's league series and send out a warning to the rest of the league that they're back together and flying high once again.
Next up for Newcastle is the visit of Glasgow Rocks to the Vertu Motors Arena this coming Friday night in front of the Sky Sports live cameras tipping off at 7:30pm.
It is going to be a great opportunity for the Eagles to make it 3-wins-in-a-row as they remain on the play-off hunt.