Well I suppose it's time for another blog and another one of those with plenty to say but nothing to report! Pride of place and first up is to Mr and Mrs Williams. Yep, Verity and Kai have tied the knot and had a fantastic day yesterday celebrating this wonderful event. 
We offer our biggest and heartiest congratulations to them as they start their married life together and hope whatever and wherever their future lies they enjoy every minute of it as a newly married couple.
So, to players and The Return of The Fletch. No surprise that this was met with virtual mass hysteria in Newcastle Basketball land and who can blame us. A two-time BBL MVP and someone that understand the city, the club and most importantly what it means to be an Eagle.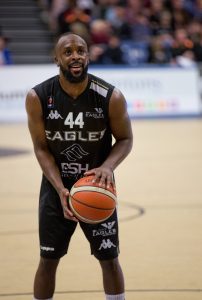 Hope I'm not giving anything away when I say he was our #1 target for this season and Paul and Fab have done fabulously well to get him back. One thing's certain it makes for an exciting start to our recruitment and one that brings with it the hope that Fletch can drive us back to where we belong. 
So, my start was Kai and Fletch and there's no coincidence in that. There has been a lot of people asking and in Mr Palmer's case pleading for more information. Some rival fans from other clubs have even took some of my statements and twisted them in to anything they wanted. 
Look, I know it's frustrating when you see other Clubs announcing signings and we aren't, but patience brings rewards and what needs to be said is this. When we have someone "over the line" and all the ink is dry then you'll be told. I keep saying this and can only re-emphasise it again and again. As soon as we can tell you we will. 
So, why mention Kai and tease you with that one? No reason and Kai hasn't re-signed, nor do I know if he is going too. What I do know was he the first one we announced last season and we didn't announce it until the 26th July. So, in effect, with the announcement of Fletch we're ahead of where we were last season!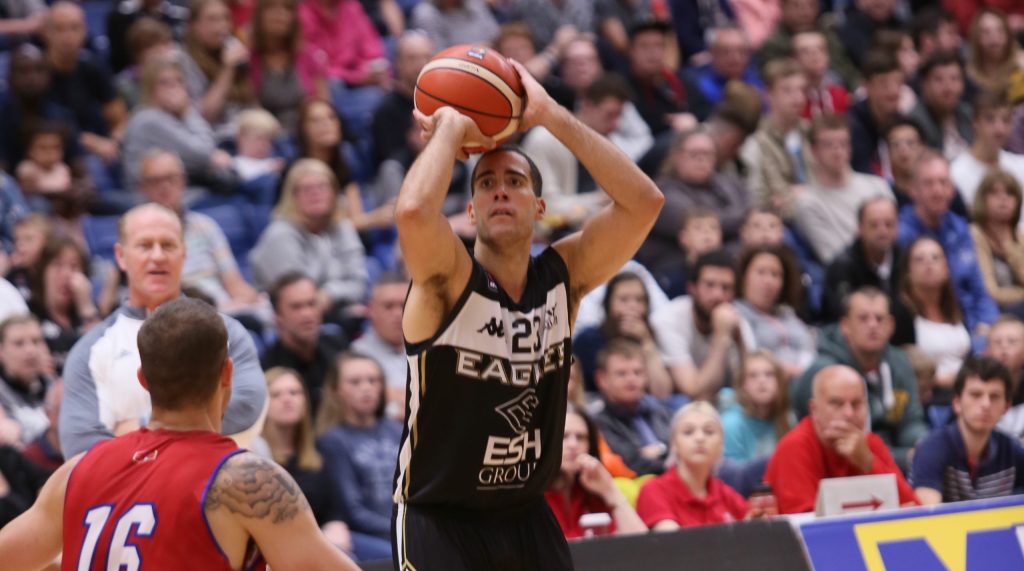 Okay, no more on player's for now. Let's move on to Fab. The ridiculous rumour of him going to Plymouth has now been laid to bed as Raiders announced the arrival of Paul James. Not that much of a shock really considering PJ had left Worcester and had been linked in previous seasons. It's going to be interesting in the South West this season. 
So, does that mean Fab is heading to Worcester then? Sorry, couldn't resist that one. It's probably about as likely as England winning the World Cup and WOW, he hasn't even been linked to the job. Some interesting names have been banded about not least of which is Marc Steutel.  
I have no idea who will end up in Worcester but for some reason I have a gut feeling that it may be a name we've either not heard of or someone new to The BBL. Don't ask me why I think that I just do. 
Hang on a minute I hear you say, wasn't this about Fab. Well I can exclusively reveal that as of today I have no idea whether Fab is staying or going, LOL, and even if I did I wouldn't tell you until the ink is dry! He has been out in the States with his buddy Nick Nurse who has been appointed Head Coach of the NBA's Toronto Raptors. 
People have looked at that and put two and two together and come up with the answer they like. What I think is that it's a great opportunity for Fab to work alongside some people that he can learn from and vice versa. He gets to see some great players and scout whilst he's there. All of which can only benefit him and stand him in good stead for the future. 
I was once told by a local non-league football manager that nothing lasts for ever and it's inevitable that someday somewhere someway managers and coaches move on. But for now, Fab's an Eagle and until I now different I offer no other view. 
So, where does that take me next? Fixtures I think. It always makes me chuckle and smile when I see people getting excited about fixture announcements. I get that people are anxious to know who we play first and also that the announcement brings more anticipation of what is to come ahead. But it still makes me chuckle when I see some of the comments!
NEXT BBL HOME GAME
For me looking at the fixtures three things stand out. We get to start at home albeit against a side that beat us at Sport Central twice last season in The Cup and The Championship and their Head Coach Ben Thomas actually has a rare thing, a better record against Fab than Fab has against him so a tough opener for sure. 
Then I looked at the away fixtures and Worcester twice, Plymouth twice and about a zillion trips to London too! Looks like we'll be clocking up even more miles than normal! I make it a possible five trips to London, definitely four with the All-Star Championships thrown in and then if we make the Play-Off Final…
All in all, we look as if we're going to make a few trips darn sarf, so I'd better make sure my book and music library are up to date as there's going to be many a mile to pass on the coach. I'm hoping this means one person we re-sign for 2018/19 is Eric's Uncle as we could do with a DVD revival! 
One of those visits will be back to Crystal Palace to take on the new boys, the London City Royals. I did mention in my last blog that there were new teams looking at The BBL with a view to joining but I'd been led to believe it wouldn't be for next season. I'm happy that I was wrong in this respect and that Leeds have been replaced. It's good for The BBL. 
Good noises coming from South London too. The appointment of Junior Williams is a shrewd move and one that shows the right intent. Williams knows The BBL well having played in it and been an Assistant Coach at Lions. He knows what it takes to be successful in The BBL and I don't think he'd have taken the job without doing his homework. 
Some interesting player names have been banded about and some real players too. If they were to get half of those mentioned, then I think it would show how serious they are. They certainly are setting up to be competitive and with the due diligence that new franchises have to give to The BBL we should be excited and pleased to welcome them to the family. 
So, what do we make of the player announcements made so far? Brandon Peel back to Lions is a good move for them and they've added exciting British youngster Jordan Spencer too. Seems as is they're not looking to rest on last season's laurels and are determined to push on. 
Bristol's signing of Justin Gray possibly and probably gives them their best import so far in their short BBL history. Another example of their intent and that what they achieved last season they are very much looking to build on. Sheffield are also already looking solid. As are Glasgow and Cheshire have made some interesting signings too. 
I'm also encouraged by the first four names announced by Manchester. Two solid BBL vets and two players that look BBL ready particularly their PG Mike McCall who again looks an upgrade on what they've had before in terms of imports. Yes, there's lots of excitement around and intrigue as signings seem to be coming thick and fast now. 
Which brings me to Leicester! Seven in and a very, very, very looking solid seven it is. Are Jamell Anderson and Niem Stevenson an upgrade on Bernadini and Robertson? Time will tell but with Hampton, Thommo, Wright, Washington and Holder around they already look very strong and the team to beat. 
We know of course that they have European commitments this season and are looking to make a success of that, so it's not surprise that they are loading up. It will make them very tough for everyone, but they've showed their hand early which shows confidence but also gives others a good idea of what they will be facing.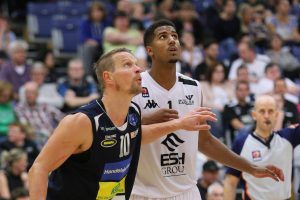 They are definitely the team to beat but would have been anyway even if they hadn't gone in to Europe. My hope is that they win every game they play in Europe and finish no higher than runner-up in domestic competitions! They've drawn Bakken Bears first up in the Champions League and that gives them a chance of progressing without a doubt.
But back to us and our new arena… Dan 'the man' Black is certainly doing a grand job in keeping you all up to date with it's progress and it's really going well, and we'll definitely have a facility not just to make all Eagles proud but The City too. It'll be another great step forward for the Club and one that has us waiting with excited anticipation. 
I'm sure it's a tad frustrating for you that it won't be ready for the start of the season but if like me you've been involved in the last ten years or so of planning a few more months won't seem that long and as Paul Blake himself says, it's now a reality and not a dream, and for me that means as much as anything. 
So, that's it from me for now once again. Now, I'm off to see how that ink is drying!