Risen from the ashes and reborn as Newcastle Eagles WBBL, the North East's leading women's basketball team is back from the brink of extinction and bidding for glory. Simon Rushworth reports.
Elite women's basketball has been synonymous with the North East's sporting scene for decades, with scores of world class players from both sides of the Atlantic plying their trade on Tyneside.
However, when Northumbria University revealed it was no longer prepared to invest in its national league programme, the future appeared bleak for top flight women's hoops in Newcastle.
After ditching the university's Northern League football squad, award-winning men's and women's Super 8s volleyball teams, EBL Division One men's basketball roster and Netball Superleague side, Northumbria chiefs confirmed there would be no place for top flight women's basketball at Sport Central.
And for those players already recruited ahead of the 2018/19 campaign, a period of painful uncertainty followed.
Coach Bunten and Eagles' owner Paul Blake are determined to give Newcastle's women's team the best possible start.
And the latter explained: "For the first home game against Sheffield on October 6 (4pm tip) the men's team will be out on force and we're inviting all of our season ticket holders.
"We want people to be aware that it's not just the name that we're giving to this team. We're also giving Chris and his players our full support.
"Women's basketball has been part of the Newcastle Eagles family since day one. We worked alongside South Tyneside basketball cub in the early days and helped pave the way for the transition to Team Northumbria.
"The partnership has always been there but there's no doubt that having a women's team playing under the Eagles name can be a huge step forward for the sport on Tyneside."
Bunten returned from the Commonwealth Games in Australia earlier this year with a silver medal as a member of the England women's coaching staff.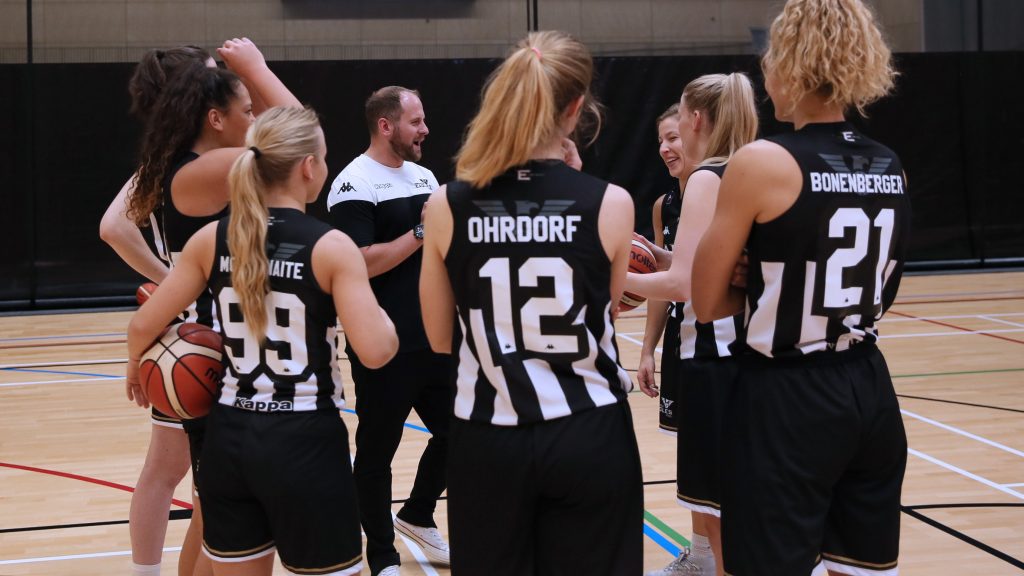 And the former TN playcaller added: "This is an exciting time for women's basketball in the North East.
"I started out as an outreach worker employed by Newcastle to work in the east and west end of the city and for me it feels like I've come full circle.
"I'm thankful Paul and the club has been able to step in and secure the future of our WBBL team. Now we need to repay that faith starting on Sunday."