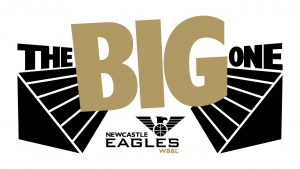 Newcastle Eagles WBBL can go even bigger and better with a new record-breaking bid after it was revealed The Big One is back for 2023!
That's the verdict of head coach Noelia Cacheiro as women's basketball prepares to take centre stage again next month.
More than 1,120 supporters packed the Vertu Motors Arena to register a new attendance high for a top-flight women's league fixture in the UK earlier this year.
And Newcastle will look to top that record crowd on January 13 when title contenders Leicester Riders are in town.
GET TICKETS FOR THE BIG ONE
"It's all about exposure, building our brand and showcasing the players and the personalities we're so proud of," said Cacheiro.
"Bringing back The Big One is such a positive move and everyone had a blast last year.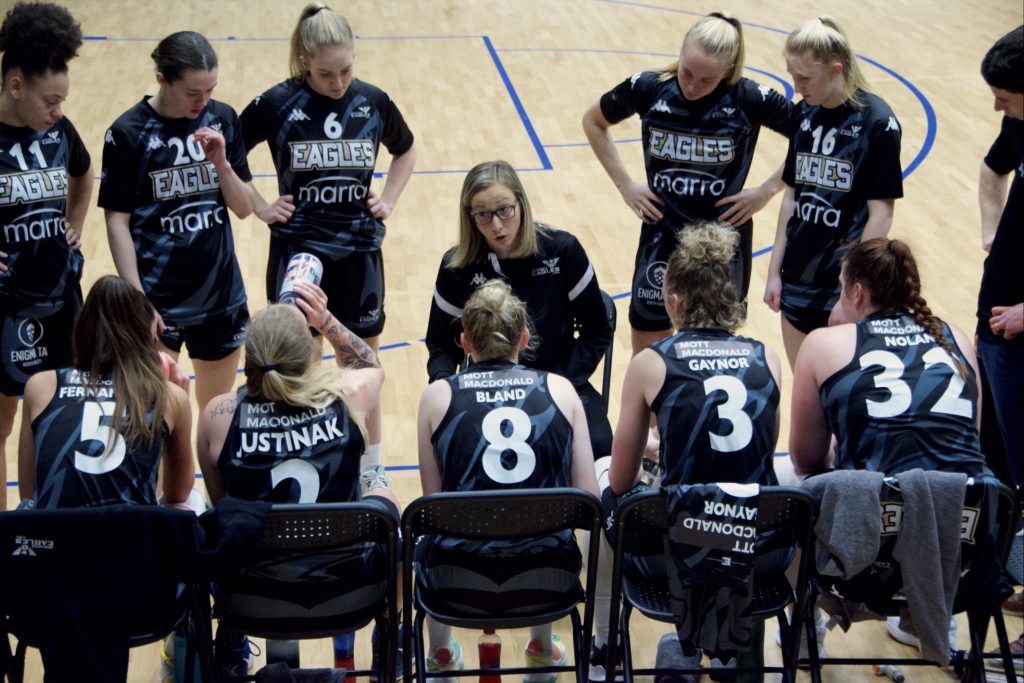 "We want to show the local community that our girls are repping the region and the nation when it comes to top-flight sport.
"Right here, in the centre of Newcastle, we have a team of talented players from all over the world playing at the highest level there is for women's basketball in the UK.
"There are still so many people who don't realise this talent is on their doorstep and wearing an Eagles jersey with pride.
"The commitment of these players and the time they invest in their careers and their club is second to none.
"They deserve to play on a bigger stage every week but bringing back The Big One is a huge boost to everyone involved with women's sport on Tyneside."
Cacheiro's squad was invited to be a part of Newcastle United Women's own record-breaking FA Cup crowd last month as the hosts defeated Barnsley 2-1 in front of 28,585 fans at St James's Park.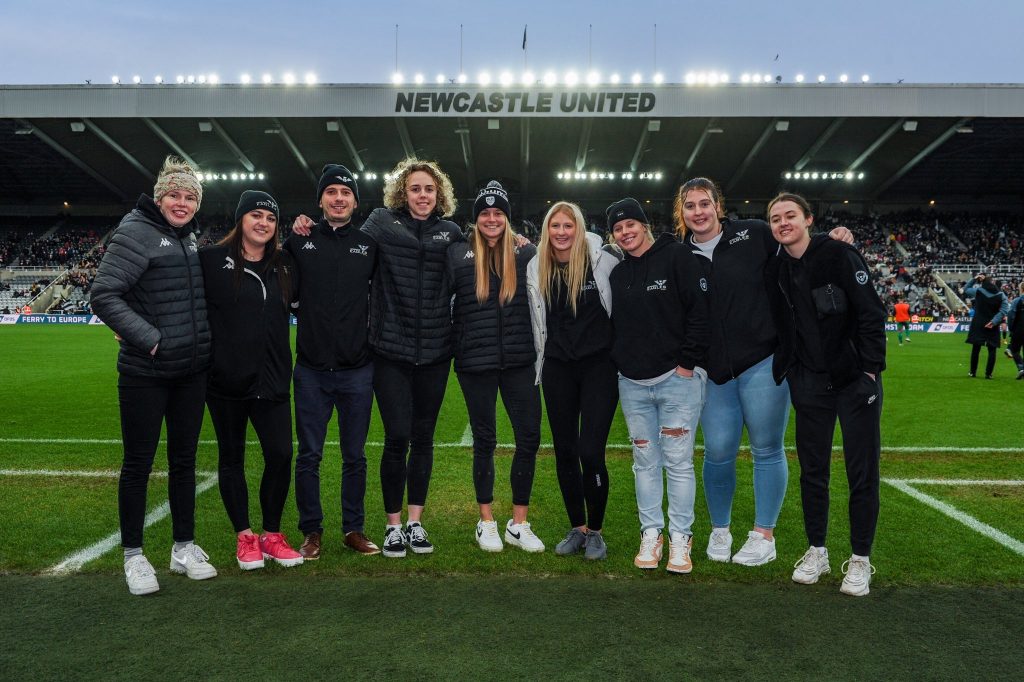 And a reciprocal invitation has been extended to the Lady Magpies ahead of the Eagles' next Vertu Motors Arena clash against the table-topping Riders.
"Last year's Big One was bittersweet for us as a squad," admitted Cacheiro. "The occasion was fantastic but we lost a hard fought game.
"Having said that, our fans made the difference when we came back to within five points against the Gladiators in March.
"People were up off their seats and screaming and that support was almost enough to get us over the line.
"We're a better team now than we were that day but we're playing a really tough side in Leicester.
"We know another record-breaking home crowd can give us a huge advantage.
"How will the Riders respond to playing in front of so many people and will they be intimidated? We have to hope so!"
Last season's Big One was played against the backdrop of a period of transition for Newcastle's WBBL side with Cacheiro only appointed as head coach weeks earlier.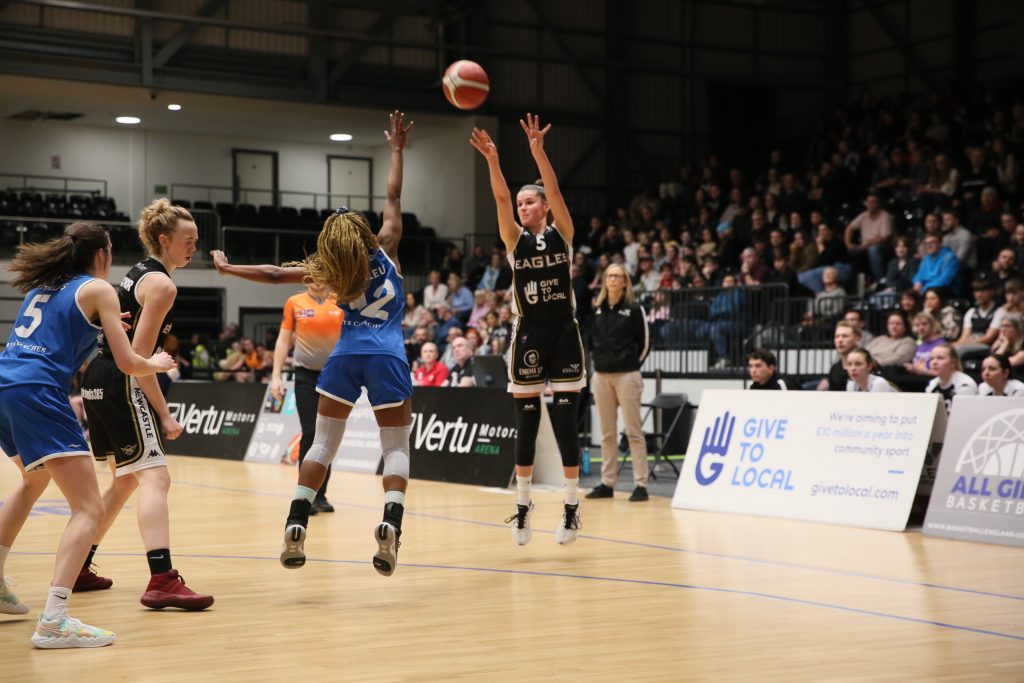 Injuries and high-profile player exits left the Eagles down to the bare bones and a gritty display against the Gladiators was built on pride and passion rather than strength in depth.
Fast forward 10 months and Cacheiro has fashioned a powerful roster riding high on the back of successive wins against Oaklands Wolves and Manchester Met Mystics.
Both guard Maggie Justinak and in-form forward Nette Lewis were named in the latest WBBL All-Star Five following outstanding individual displays against the Mystics.
And Newcastle take a 3-4 record into the New Year with a fully fit roster finally starting to show its potential.
"I think there's an understanding that we have a common purpose and a common goal," added Cacheiro.
"We're all playing for each other. We could have crumbled after a poor third quarter in Manchester at the weekend but we showed resolve and determination to get the win.
"We have a few weeks off now but our next game is The Big One. We couldn't ask for a tougher challenge!"
As Newcastle's Saturday night Championship clash with derby rivals Durham Palatinates has now been postponed, The Big One is now the Eagles' WBBL team's next tip-off following the festive break.
Tickets for The Big One are on sale now from the Newcastle Eagles box office.
Newcastle Eagles Women

60 - 82

Leicester Riders Women

Vertu Motors Arena

Women's Regular Season