Newcastle Eagles WBBL made it back-to-back victories with a superb win on the road in Manchester on Saturday afternoon.
After seeing off Oakland Wolves at home to end November they've started December in final style with this excellent result to record their first away win of the season.
The Eagles had five players in double figure scoring and rebounded the ball well throughout the game.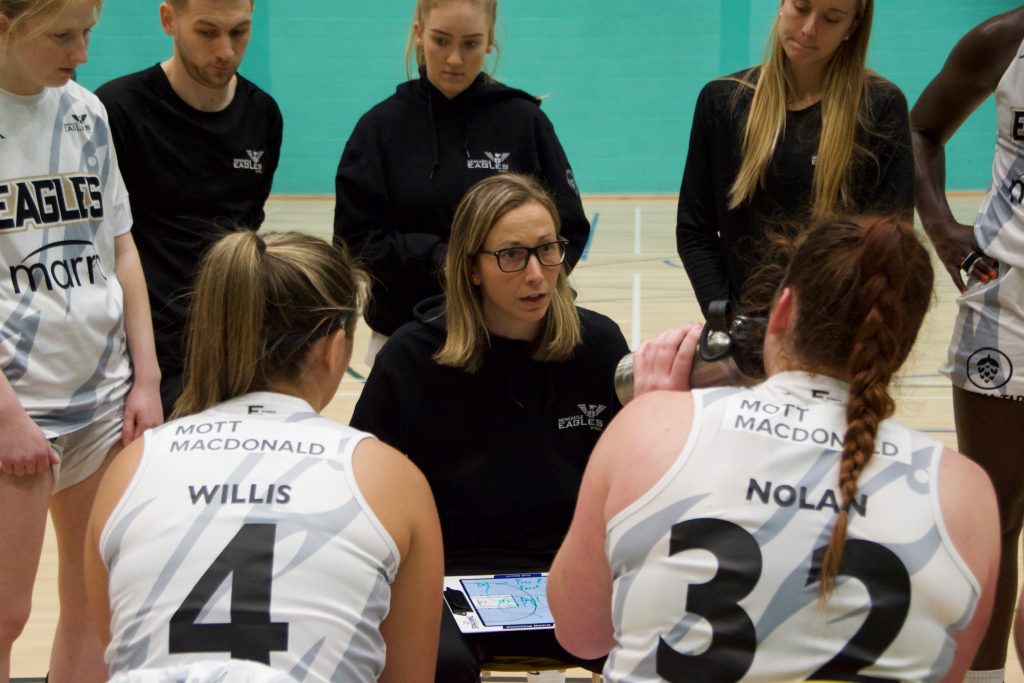 Chloe Gaynor had spoken about the need for the team to play together and show their inside-out game. The Lasses did exactly that with superb inside contributions from Gaynor herself, Nette Lewis and Katie Nolan back up by great guard play from Maggie Justinak and Captain Marina Fernandez.
The only slightly disappointing thing from a Newcastle point of view was the walking double-doubles that are Lewis and Nolan didn't get double-figure rebounds. However, Head Coach Noelia Cacheiro will take that as long as they continue to win.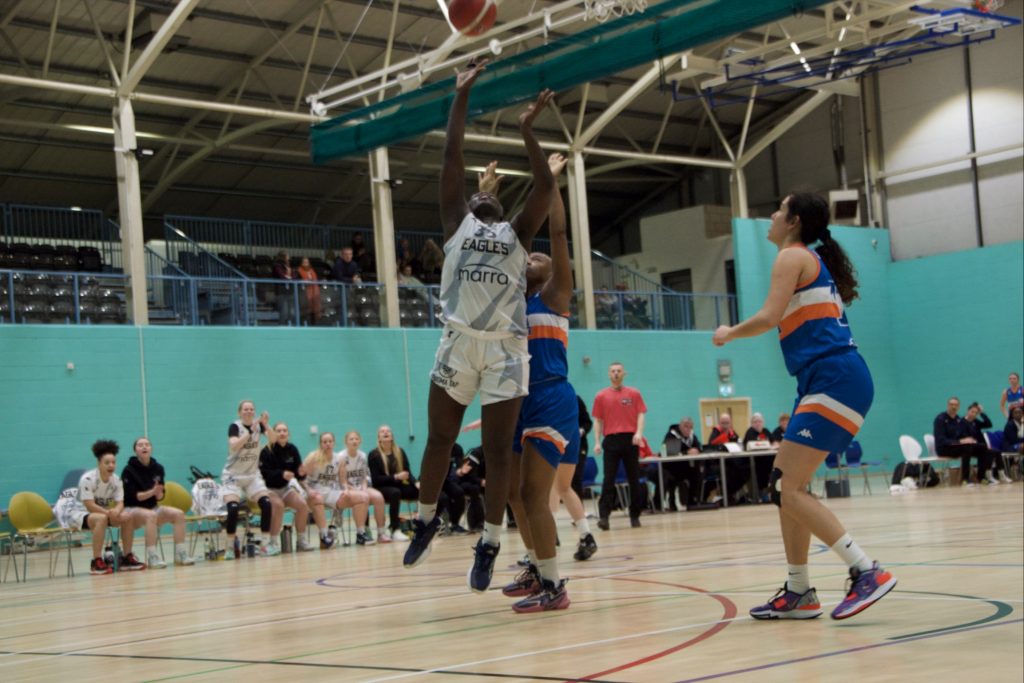 Mystics took the first lead of the game with the impressive Samantha Keltos netting her first two points of the game in which she went on to score 30pts personal adding in 11rebounds for good measure.
Fernandez replied with a triple and after both sides struggled for supremacy early on, the Eagles captain's second triple gave her side an 8 – 6 lead and they were never headed again. Mystics never went away in a spirited effort but ultimately once Newcastle got into their stride they were always in control.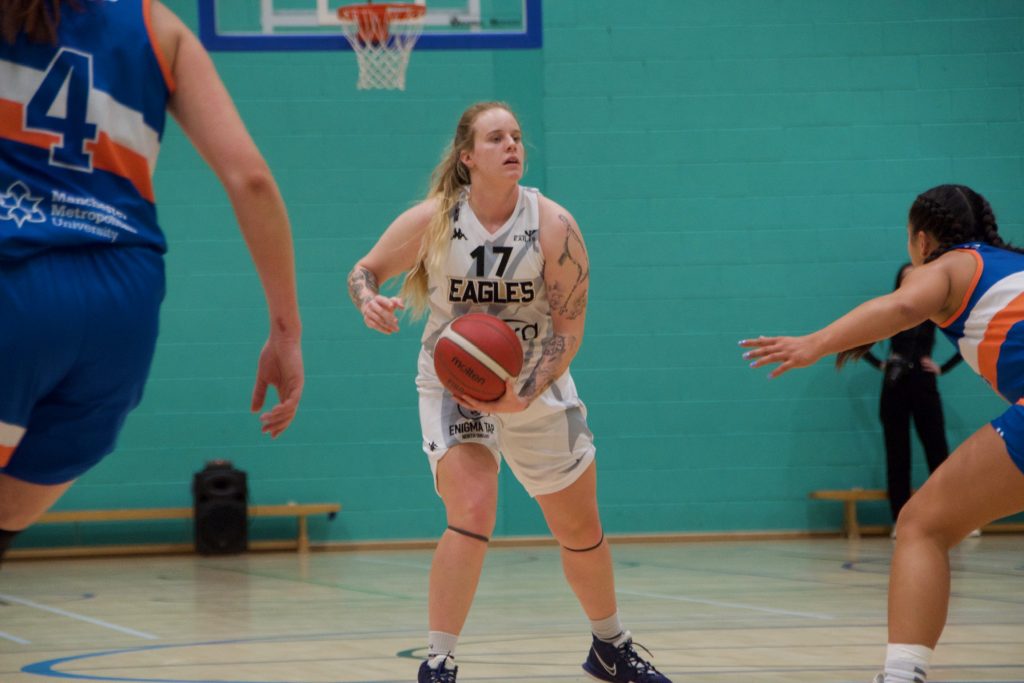 By the end of the first period they visitors led 26 – 19, a lead they extended in the second period with Justinak outside and Lewis inside in particularly dominant mood. They got their lead up to 18 at one stage and went to the locker rooms 51 – 34 ahead at the half.
Nolan's opening bucket of the second half gave Newcastle their biggest lead of the game establishing a19-point gap. From their they had a chance to move away further but Mystics Keltos aided by Shaelynne Sanchez Czerniecki just about kept their side in the contest as they cut the lead to thirteen with one period to play.
Newcastle who's first half scoring was slowed in the second did take the final ten minutes with their 'big five' continuing to keep Manchester at arm's length. The saw the game out well and in control as they won the final quarter by two points.
It enabled them to see off any last ditch efforts that Mystics might have had entertained to turn the game around dramatically and record a very, very solid performance that has really put them into the play-off picture.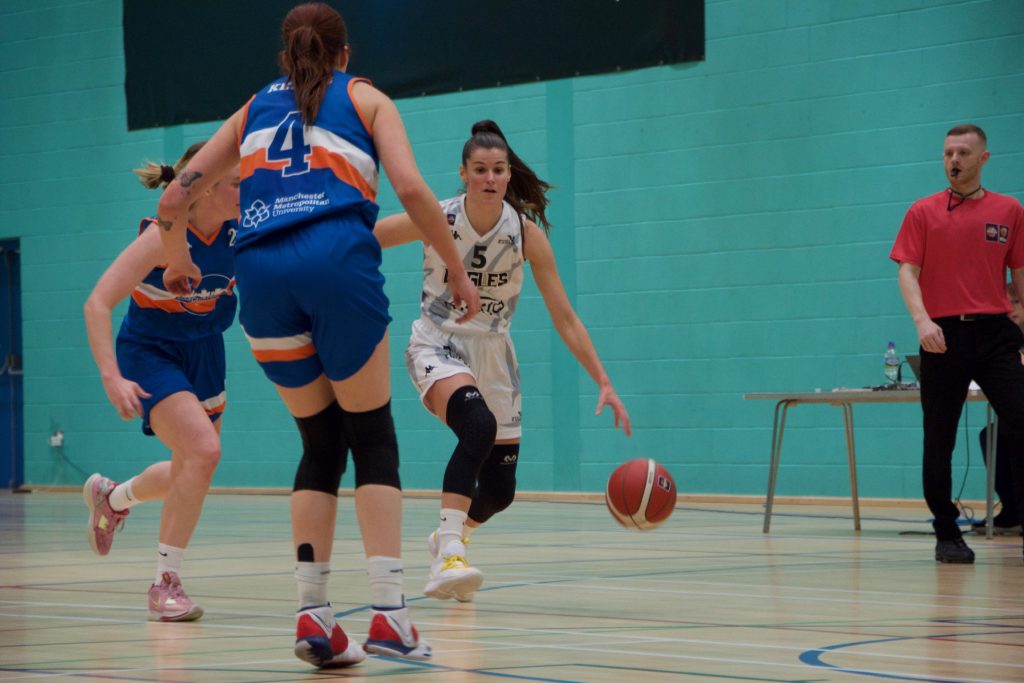 Justinak in particular has really grown into the WBBL and looks like she's found her place within the Eagles roster and is starting to put some impressive figures up. As does forward Nette Lewis who must surely be one of the signings of the season for any club.
The Eagles now have every chance to end 2022 in fine style as they await the opportunity to host local rivals Durham Palatatines in their next scheduled encounter. That game takes place at fge Vertu Motors Arena next Saturday night, the 10th.
Newcastle will go into it full of confidence and belief that they can grab a third successive win to enable them to continue to grow and build as a team.
Tickets for this coming Saturday's home game are still available from the box office.