'Super' Teddy Okereafor is counting the days until Great Britain return to their adopted home with this month's eye-catching World Cup qualifier against Belarus looming large.
Marc Steutel's men host their Eastern European rivals at the Vertu Motors Arena on February 28.
BOOK GB VS BELARUS TICKETS NOW
And GB are chasing a unique Tyneside treble after bagging historic wins against Germany and Greece at the home of Newcastle Eagles.
"I like to think of Newcastle as a home from home for GB," said Okereafor, who claimed MVP honours following November's big Group B win against Greece.
"It's been a great place to play and the crowds are fantastic. The fans at the Vertu Motors Arena have been pivotal to our results in the last couple of years.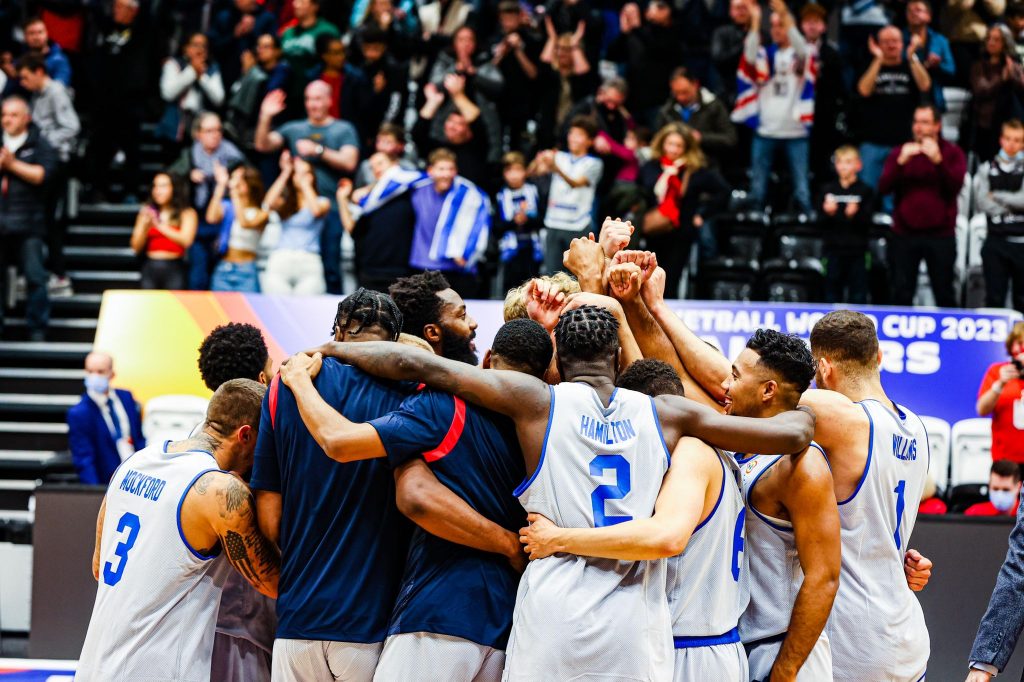 "Against Germany the crowd got us back into the game down the stretch and against Greece they hauled us into contention when we were down by 15.
"They gave us energy and belief. As a player I really feed off the atmosphere generated by a full house."
Okereafor celebrated a record-breaking 50th consecutive GB senior cap with 19 points off 100% three-point shooting against the Greeks.
And one of Steutel's go-to guys is sure to play another prominent role in Friday's trip to Minsk and the return clash with Belarus a week tomorrow.
"My team-mates put me in a great position to score the points we needed against Greece but it was the fans who got us over the line," added Okereafor.
"Being in the BBL with Cheshire I know the Vertu Motors Arena better than some of the other guys and it's a facility I always look forward to playing in.
"It's such a professional set up and one of the best in the country. You step inside the building and it immediately elevates your level as a player.
"Combine a great arena with a noisy home crowd and it gives you the added momentum and motivation you need to beat teams like Germany and Greece."
Group B is wide open with GB, Belarus, Greece and Turkey all boasting 1-1 records heading into this month's two-match window.
And Okereafor believes all eyes will be on one of the most unpredictable groups in European qualifying.
"Everyone in the group's 1-1 so it's all to play for," he added. "Looking in from the outside our group's got to be the most interesting right now.
"All four teams are in a great position to qualify and we're pleased with the start we've made.
"We want to be in control of our own destiny. We don't want to rely on other results when it comes down to the business end of qualifying and right now we have the opportunity to put ourselves in a really strong position.
"We're right in the thick of one of the most exciting groups in the European qualifying campaign and that's exactly where we want to be."
A limited number of tickets for this month's Group B World Cup qualifier are available via the box office.
BOOK GB VS BELARUS TICKETS NOW