Chris Bunten is confident Barcelona's Marina Fernandez can become a breakout star in the WBBL after sealing a deal for the classy six-footer.
The North Dakota State University graduate has made an instant impression on her Newcastle Eagles team-mates since jetting into Tyneside.
And Bunten's biggest problem will be slotting Fernandez into a side already stacked with offensive talent.
"I've been blown away by Marina's skill, aptitude and personality," said Newcastle's playcaller.
"I honestly think she can follow in Mante's [Kvederaviciute] footsteps and become a significant force in the WBBL.
"When you see Marina play it's clear she can do a bit of everything.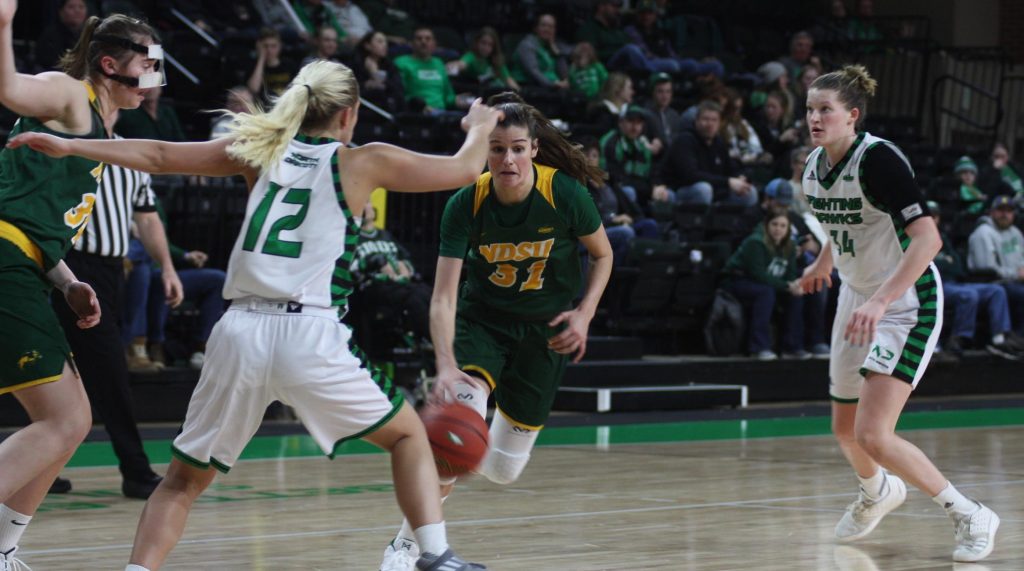 "I saw her in action before she signed and I was really impressed even at that stage.
"But having had the chance to work with her it's clear that she can bring so much to this team.
"She can carry the ball up the court with real confidence and her rebounding will be a real asset to us.
"I'd describe Marina – in the WBBL at least – as a forward with guard skills.
"I'm very excited to have her on board and can't wait to see what she can do in a black and white vest."
Bunten has been busy piecing together an outstanding roster during what has been a disrupted off-season.
And now he wants to see his side in action with hopes that the WBBL will tip off in line with the BBL at the end of the month.
"That's what we're working towards," added Bunten.
"We have a date in mind and that's our focus until anyone tells us any different.
"I think we've learnt to take nothing for granted and to expect the odd setback but fingers crossed we'll be back in action towards the end of this month or early next month."
Last week's announcement from the BBL that elite men's basketball in the UK would benefit from emergency government funding was greeted with relief across the country.
But there was no mention of the WBBL in an otherwise positive statement and it is understood the women's game is being assessed as a separate case by the Department for Digital, Culture Media and Sport (DCMS).
Assurances from DCMS chiefs mean the BBL season will now start on October 30 with the WBBL pencilled in to tip off on the same weekend.
"When we are able to start the season I think our fans will be every excited by what they're seeing," added Bunten.
"There's so much talent on this team and I have so many options."
Newcastle are expected to confirm a final signing – to complete a robust roster – later this week.