After an excellent season where he contributed fully to Newcastle Eagles' silverware double, the club are delighted to return British small forward Louis Sayers to the Vertu Motors Arena as their third signing for the 2021-22 BBL campaign.
Last term he contributed 7.7 points, 2.9 rebounds and 1.7 assists a game, mostly coming from the bench, to give great support to his teammates.
Throughout the season Sayers brought real energy and ability to the team winning over the Eagles fanbase who could only watch on Sky Sports and live streams as games took place behind closed doors.
"Last season was very different to what we are all used to, what with no fans allowed in the arena, but I enjoyed it nonetheless", said Sayers.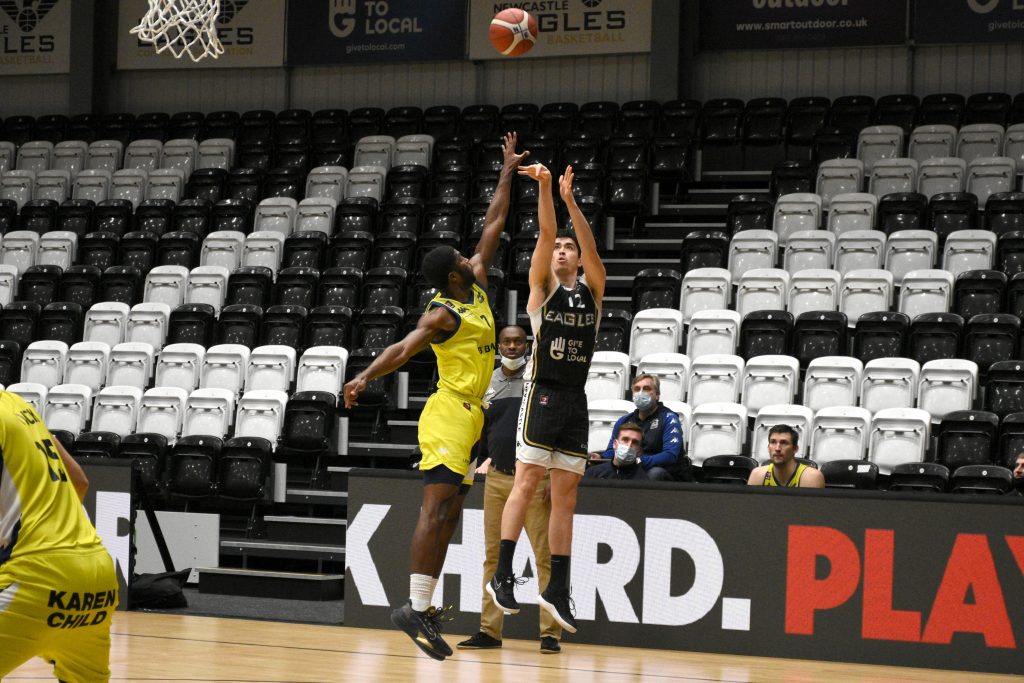 "I'm excited to be back next season, hopefully playing in front of a packed arena and continuing on the successes of last season."
Certainly if Sayers produces the same effort, commitment and quality he showed last season in an Eagles vest he'll quickly become a firm favourite with Newcastle's faithful.
Sayers' signature three-point shooting from the corner became a crucial weapon in head coach MacLeod's arsenal helping the Eagles to the 2021 Cup and Play-Off titles.
"Louis had a great first season with us and really grew throughout the year", Coach MacLeod commented.
"He's a very good professional and contributes to the culture we are trying to create here."
"He made some big shots for us at key moments and showed what we have seen for some years that he is always ready."
This will be Sayer's eighth season in the BBL and he takes his place in a Newcastle Eagles roster that is already looking strong with more exciting player announcements to come in the near future.
The release of the 2021-22 BBL season fixtures is expected over the next week and season tickets to see Louis Sayers and his Eagles teammates at the Vertu Motors Arena are available at www.newcastle-eagles.com now.