Newcastle Eagles slipped to a surprise defeat last Saturday night by 88 – 84 down in Surrey against a Scorchers team who are just outside of the Play-Off places. Eagles small forward Louis Sayers admitted it was a tough one to take.
"It was a very disappointing loss. We hold ourselves to a pretty high standard and we didn't perform the way we would have liked to perform. We fee like we dropped a game we shouldn't have."
"Surrey are a much better team than their record suggests but we still feel that we should have come away with a win from that one. We kind of let ourselves down a bit but we're trying to re-group for the week ahead."
It would be fair to say that most pundits had predicted a win on the road for Newcastle but basketball, just like most sports, does not always go to plan nor the way it's planned out too.
"There was nothing really in particular that contributed to the defeat. There were times in the game where we weren't really connected on defence. We also allowed them to get into a little bit of a rhythm early on which carried through to the rest of the game and it was a closer game than we wanted."
Sayers who is averaging close to eight points a game usually from the bench was elevated into the starting five in the game due to the absence of Rex Pflueger through injury. His nine points on the night was a solid effort but not enough to help his team sway the result in their favour.
"The difference for me starting rather than coming off the bench means I don't get to assess the game in the first few minutes. But it doesn't really change my approach as I'm always ready to go and I had been told well before the game I would be starting."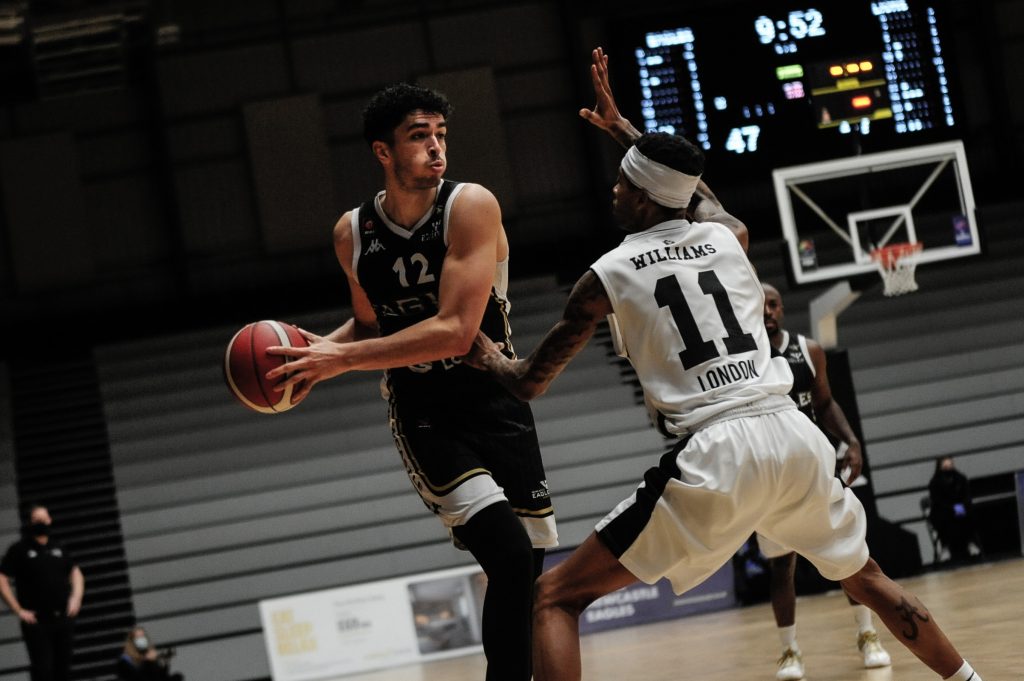 It may well be that he has to start again on Friday if Pflueger doesn't recover from injury in time for a big game against London Lions.
Lions will arrive in Newcastle sitting high in the table and fresh from their BBL Trophy Final win over Plymouth Raiders last Sunday.
"They're going to be riding high right now after winning the Trophy. We were after we won the Cup so we know they'll be confident coming in as we were in the week after we won the Cup earlier in the season."
"London will also know though that teams will want to take them now. They'll be prepared for us and we have to be prepared for them. We've played them a few times this season so both teams should know what to expect."
"Practice has been good so far this week. We've come in with a new mind set. We're not in the best form right now and we're trying to tackle that and it all starts in practice."
It will be a tough one for Newcastle and as Sayers alluded too they're not in winning mode at the moment. They need to address that quickly and get back on track to secure home court advantage at the Vertu Motors Arena for when the Play-Offs come around.