In their biggest game of the season so far and perhaps Head Coach Ian MacLeod's biggest career game so far, the Eagles went out of the BBL Cup down in Worcester.
It was a rip-roaring affair that ebbed and flowed and could have gone either way all throughout the forty pulsating minutes but it was Wolves who just edged it to take them through to the semi-final of the competition.
Cool heads from the free throw-line were the difference in the end. With Newcastle in foul trouble the Wolves netted the free-throws that pushed them over the line in the final minute of the game. It was a tough night for MacLeod and his men who pushed hard all the way.
A superb effort from Mike Morsell aided in particular by new signing CJ Gettys making his debut was not enough for the visitors who just couldn't find a way to put the Wolves away. The Wolves just kept finding a way to keep their noses in front particularly and crucially as time expired.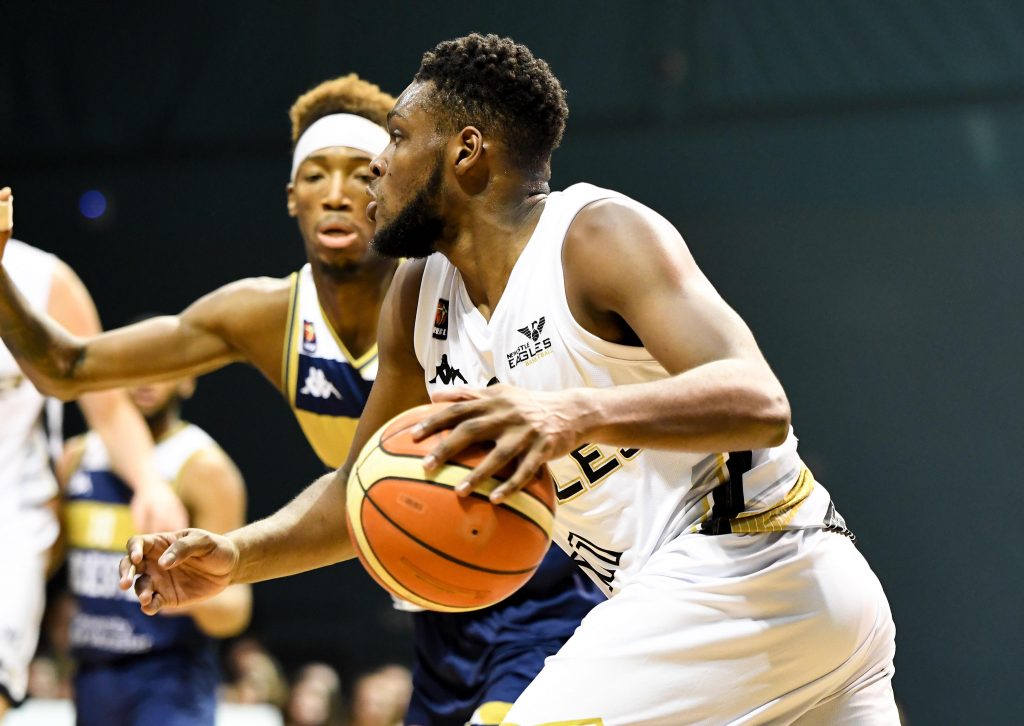 After Kofi Josephs netted a triple to open the game's scoring for the home side, the Eagles got active and led 8 – 5 on Morsell's triple. This sparked the Wolves into retaliation and a 9 – 2 run put them back up at 14 – 10.
Newcastle with Rahmon Fletcher driving them on responded in kind to reverse the game again as they equalled their hosts run to take another lead. Fletcher then hit from downtown to give his side a 4-point lead but five unanswered from the hungry Wolves gave them a 25 – 24 edge after the first quarter.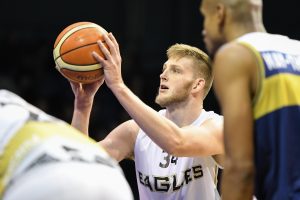 Back came the Eagles in the second with Gettys opening his Newcastle account and Morsell adding to it they bounced in to another three-point lead. But Worcester immediately struck back and a big 11 – 0 burst put them up by eight.
Cup-ties are always hard fought and once again Newcastle closed the gap to four before another six-point home run pushed them to a double-digit lead and forced Eagles Head Coach MacLeod into a time-out.
His word obviously lifted his charges and with Gettys proving a handful inside they stormed back to within two before Worcester called their own time-out. Initially Darius Defoe's single free-throw meant there was only a point between the sides.
However, Worcester had the last say and bucket of a frantic first twenty minutes to take a 44 – 41 advantage into the locker rooms as both sides drew breath after some superb high-paced basketball.
The opening minutes of the second half saw Sade Aded Hussein nail a triple to draw the visitor's level at 46 each. Once again though Worcester hung tough and forged a lead only for the Eagles and Morsell in particular to hit back.
He tripled to pull his side within one and then Gettys levelled it again with a basket to make it 61 – 61. Wolves again got the upper hand but Morsell who had 13 personal in the quarter hit another long-range bomb and it was a one-point game on going in to the last ten minutes.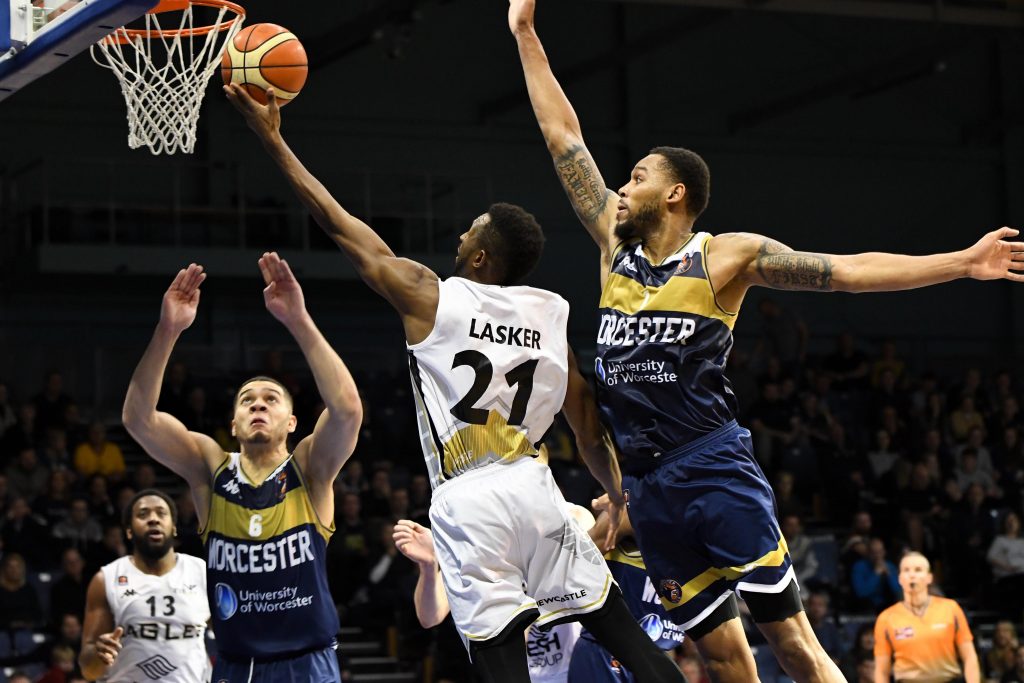 What a ten-minutes that was as well. Drew Lasker's long-range dagger opened it and put the visitors 2-points in front. Their first lead since the first quarter. But the Wolves dynamic duo of guard Cortez Edwards and forward Jordan Williams always seemed to have an answer.
Late on it looked as if Morsell and Gettys may be the ones to take Newcastle through as twice the latter gave his side a one-point advantage. But Wolves were not to be denied and scored the last five points of the game including three from the charity stripe to seal their place in the last four.